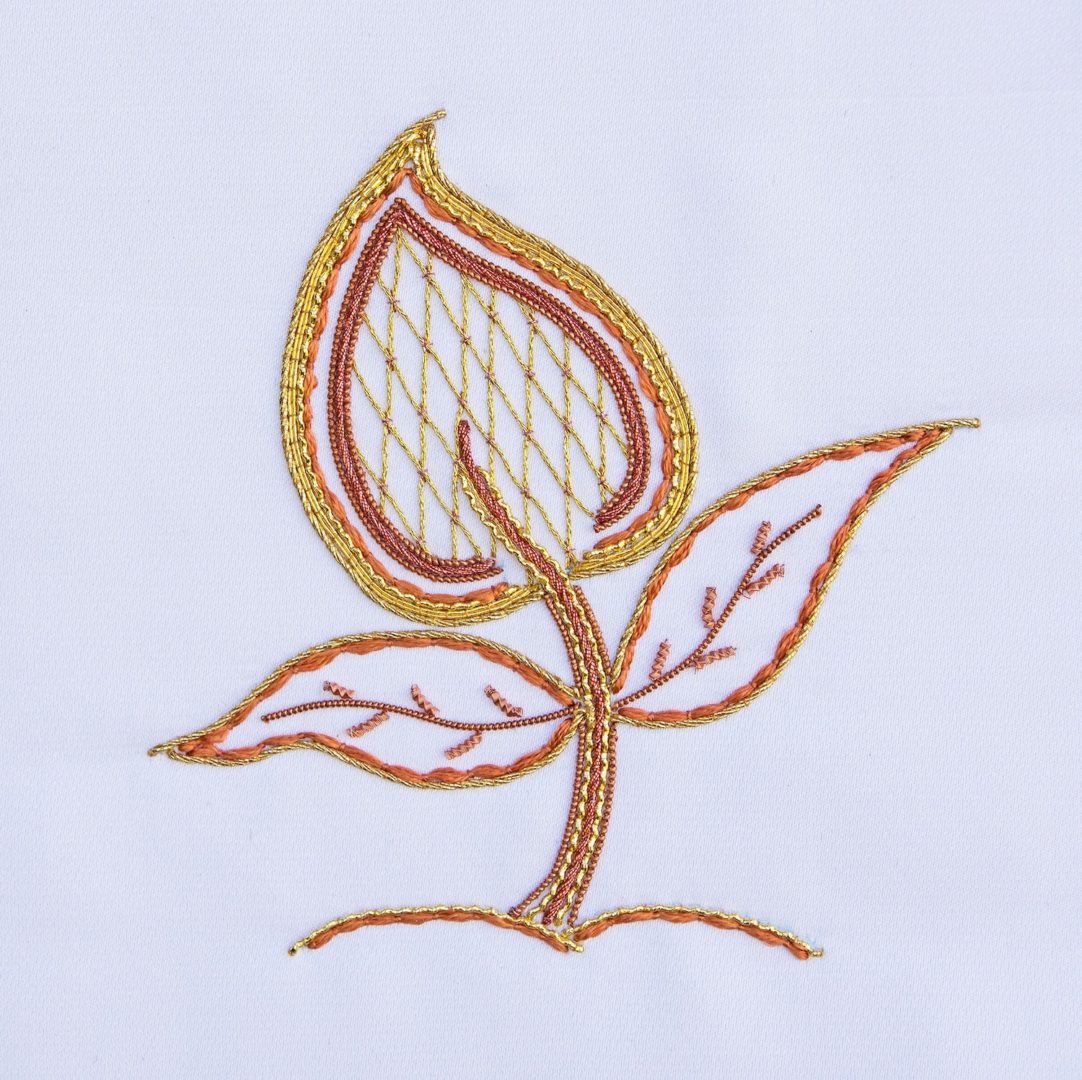 We are excited to announce the addition of our latest Group Correspondence Course Guanin: Gourd Flower with teacher Margaret Kinsey. Our GCCs are correspondence courses available for groups of up to 20 EGA members. Visit our Group Correspondence Courses to learn more about how GCCs work and to see the list of available courses. Updated Registration Paperwork and GCC Thread Colors documents have also been added to the GCC Documents and more information tab in the GCC page.
About Guanin: Gourd Flower
Guanin: Gourd Flower is a study of Silk and Metal Threads for beginners. The word, Guanin is defined as a mix of gold, copper and silver that was smelted. The Aztec and Inca people prized copper more than gold. Taino residents (natives) of Hispanola, Cuba and Puerto Rico were the countries where the alloy was also prized above gold. However, when the Spanish came to the western hemisphere, it was gold and silver that they most prized and shipped much of the treasures back to Spain.
In this study, the beginning student will work with gold twist, #5 Japan gold, #7 gold check thread, Copper pearl purl, copper twist, copper check purl, #1 Copper, and silk floss. The ground fabric is silk satin with a cotton backing fabric.
Techniques include couching techniques, attaching gold braid, check thread, #5 Japan thread-imitation, 6-stranded couching of silk floss, and diamond lattice work, and attaching copper check purl.
Students will learn how to dress the frame, apply the pattern to the satin fabric, manipulate and stitch metal and silk threads, and finally how to unframe the embroidery.
Visit the GCC Page to learn more about the GCC process and to get the registration paperwork
More Learning Opportunities
GCC Lightning Rounds
We currently have 5 GCC Lightning Rounds available for registration through February 28, 2023. While there is not an online component to these correspondence courses, you get to learn directly with your teacher.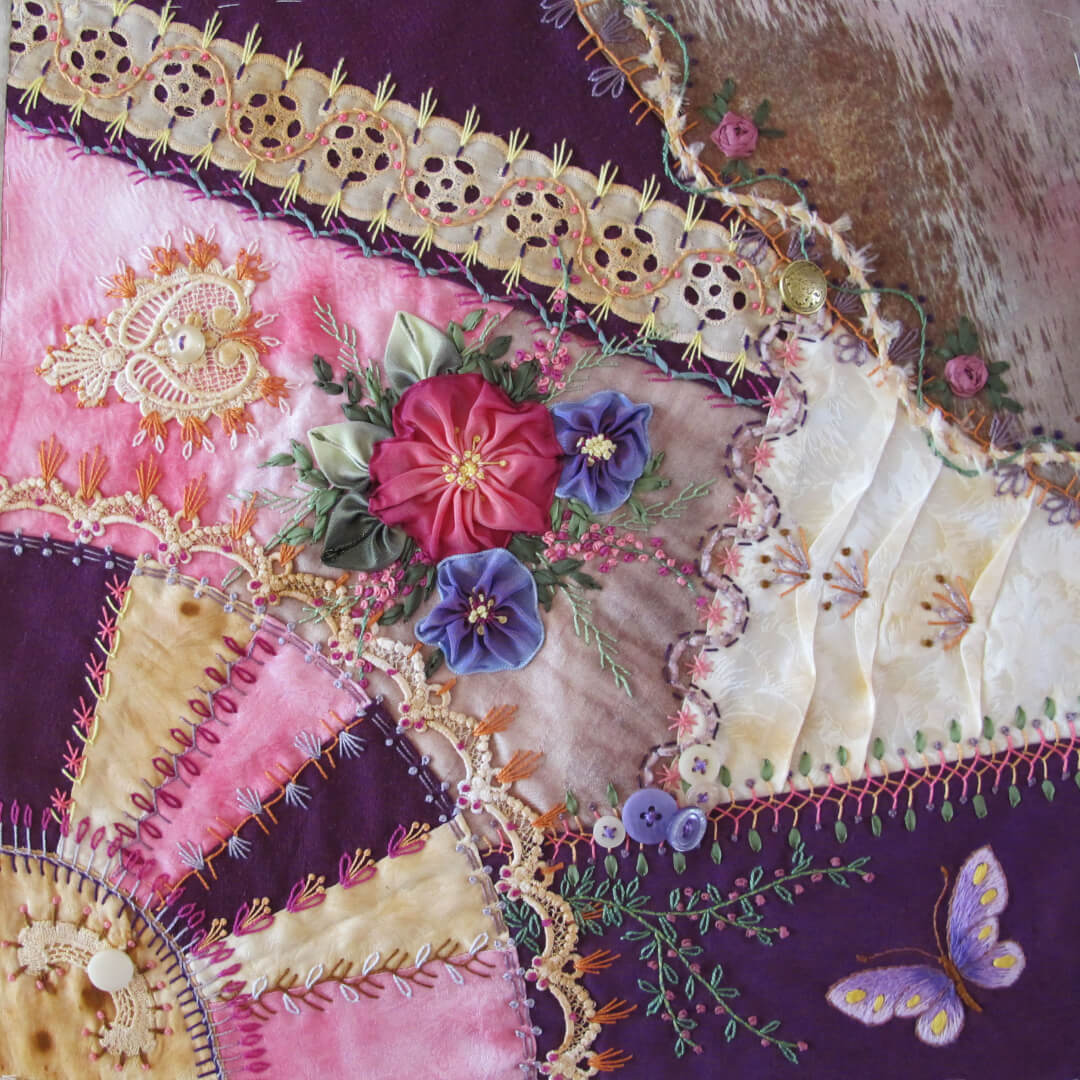 Individual Correspondence Courses
If you are looking for more intense, personalized study, check out our Individual Correspondence Courses. The courses are in-depth study programs dealing with a wide range of embroidery techniques and disciplines at various skill levels. They are a perfect complement to workshop classes, group study courses, and lectures. ICC's are often used as a jumping board for our Master Craftsman programs, or our Teaching and Judging Certification programs.
Online Courses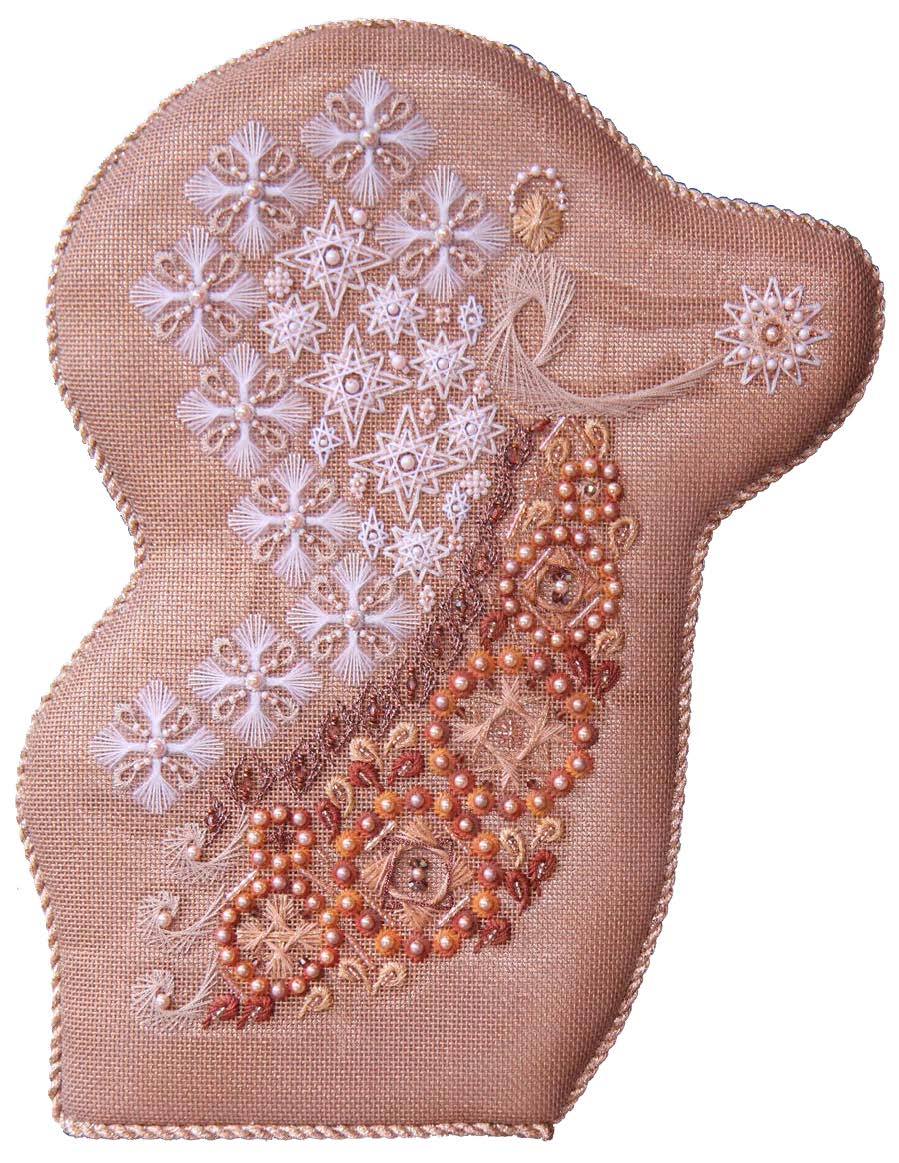 Registration is now open for our online class Starlight Angel with teacher Kurdy Biggs! In this class we will bring Star Light to life using a stitch library consisting of variations of the Crescent stitch, along with Jessicas, Walnetos, and Mistake stitches. These stitches will be worked with an array of lustrous silks that include Soie Perlee, Entice, Gloriana overdyed silk, and Elegance: along with Accentuate and Kreinik metallics. Registration closes on  February 1!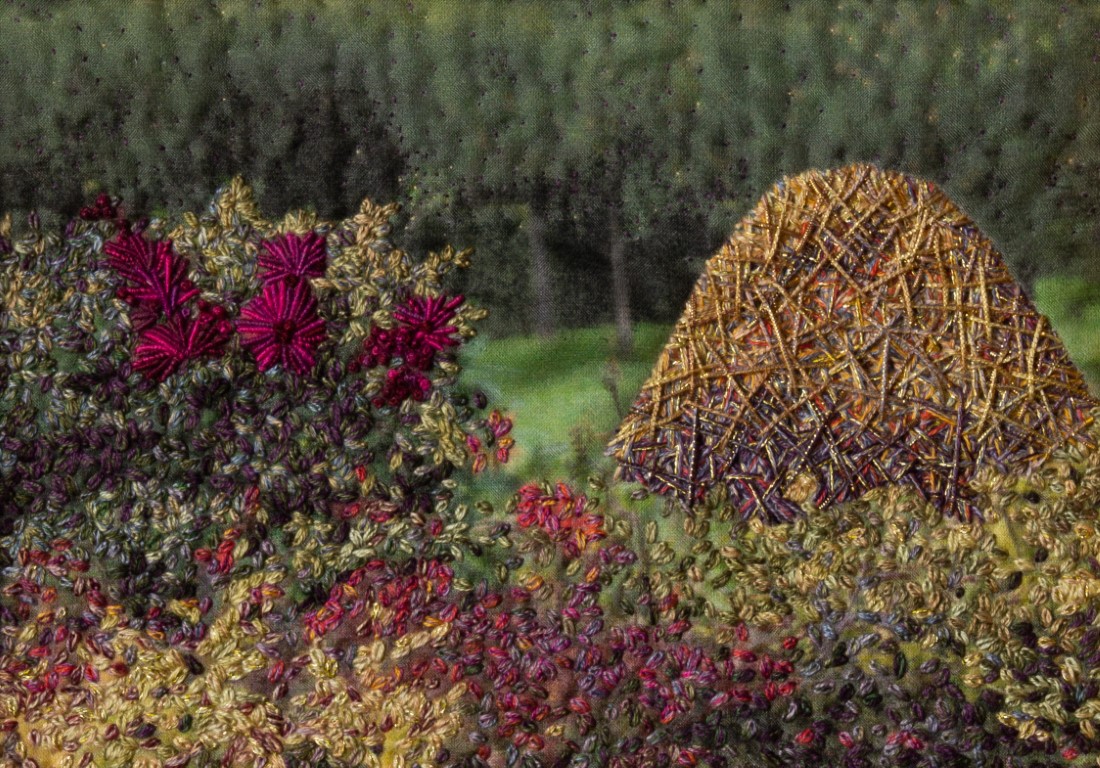 In Haystacks of Giverny with Katherine Diuguid, students will learn a non-traditional approach to quilting and embroidery taking inspiration from Monet's haystacks. Digitally printed images will be layered and stitched to create a composition unique to each student. The piece will be worked without a hoop to allow each student's hand to alter the tension and naturally shift the image. Traditional embroidery stitches will be used in combination with thread mixing techniques. Creative metal embroidery techniques will be introduced to add texture and dimension. Registration: February 1, 2023 – March 1, 2023 Class Schedule: May 3-24, 2023 Learn more and sign up for a reminder!
Virtual Lecture Series
We recently announced changes to our Virtual Lecture Series process, which among other things includes an exciting change allowing up to 500 members to participate!
Registration is now open for our January lecture, Quaker Schoolgirl Needlework in Seventeenth-Century London with Isabella Rosner and will be open through January 26, with the lecture taking place on Saturday, January 28 at 1pm Eastern. Learn more.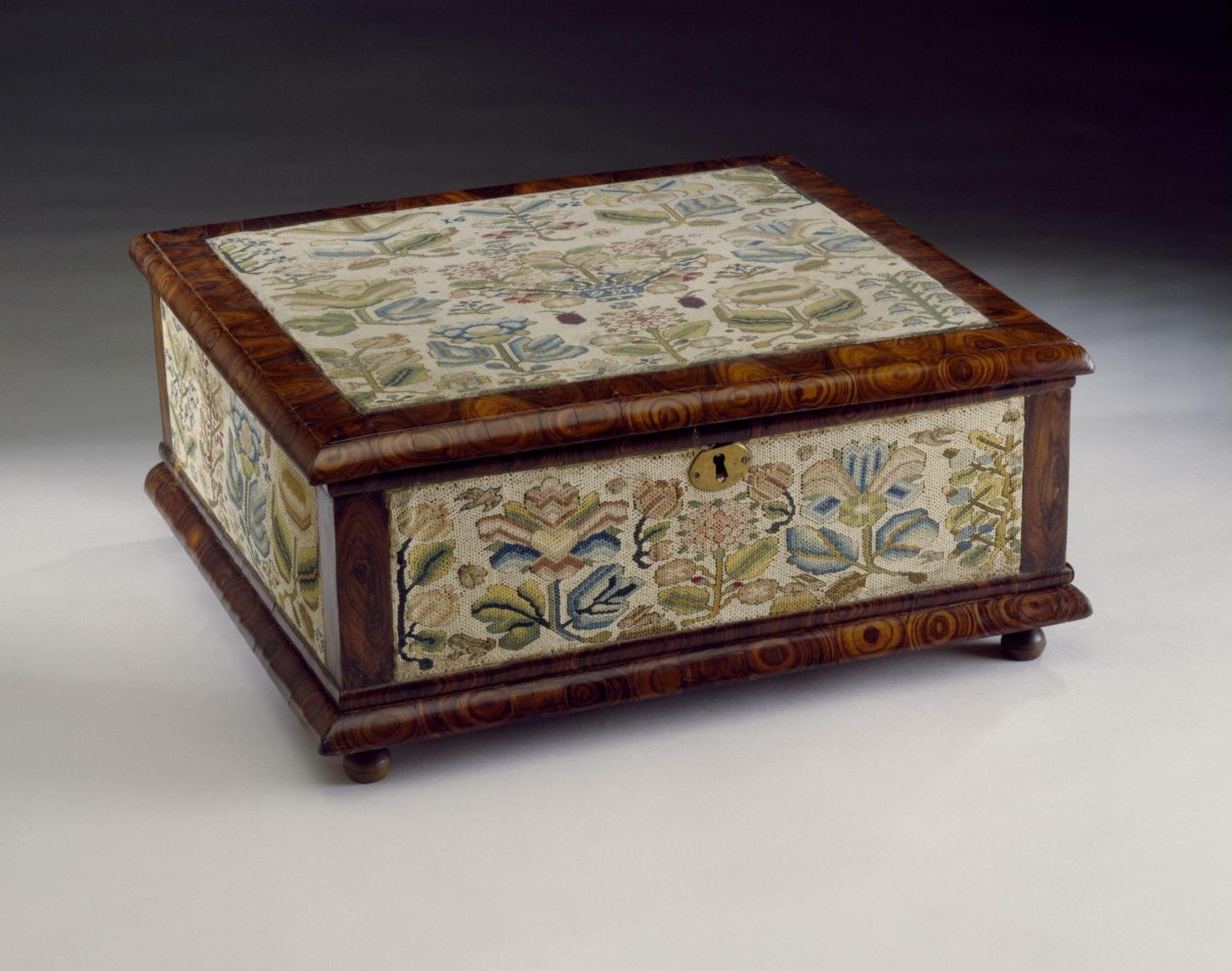 The next lecture, A Journey into Tibet's Sacred Textile Art with Leslie Rinchen-Wongmo will be open for registration from January 19 through February 9, 2023 with the lecture taking place on Saturday, February 11, 2023 1PM Eastern. Learn more.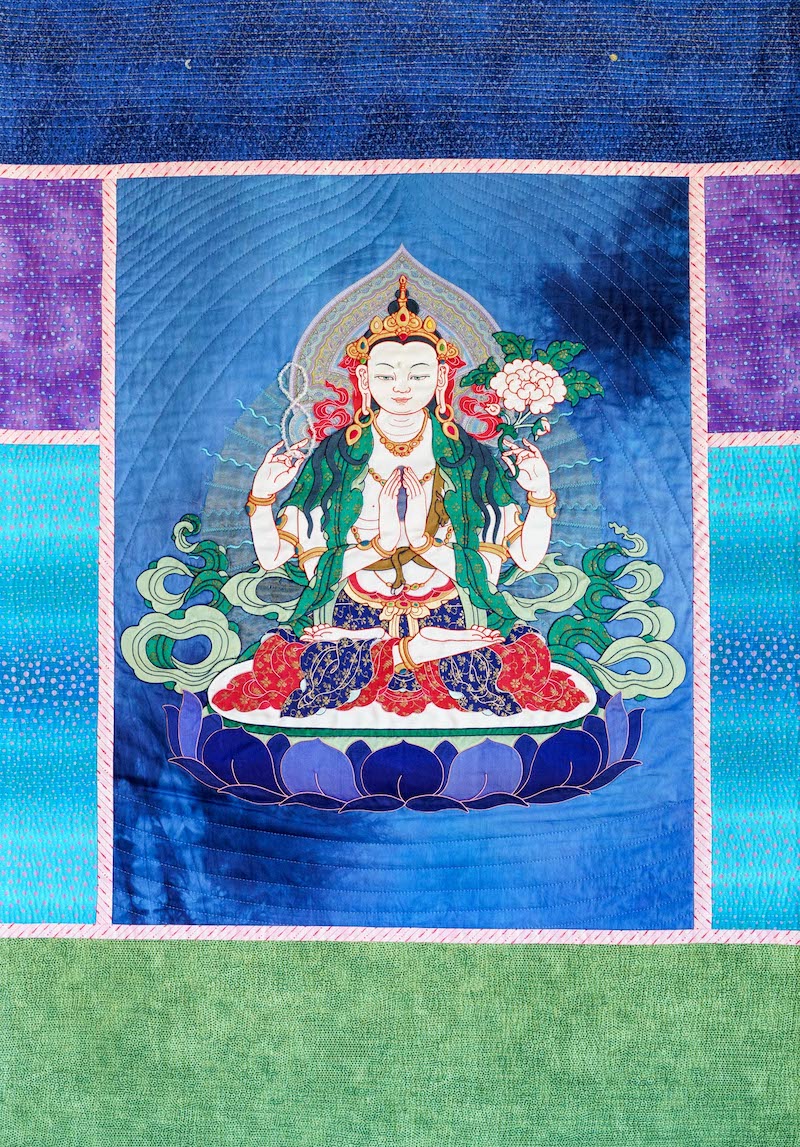 We will also have the virtual lecture Elizabethan Embroidery And The Trevelyon Miscellany Of 1608 with Kathy Andrews. This lecture will be open for registration from February 16 to March 9, 2023 with the lecture taking place Saturday, March 11, 2023 1PM Eastern. Learn more.