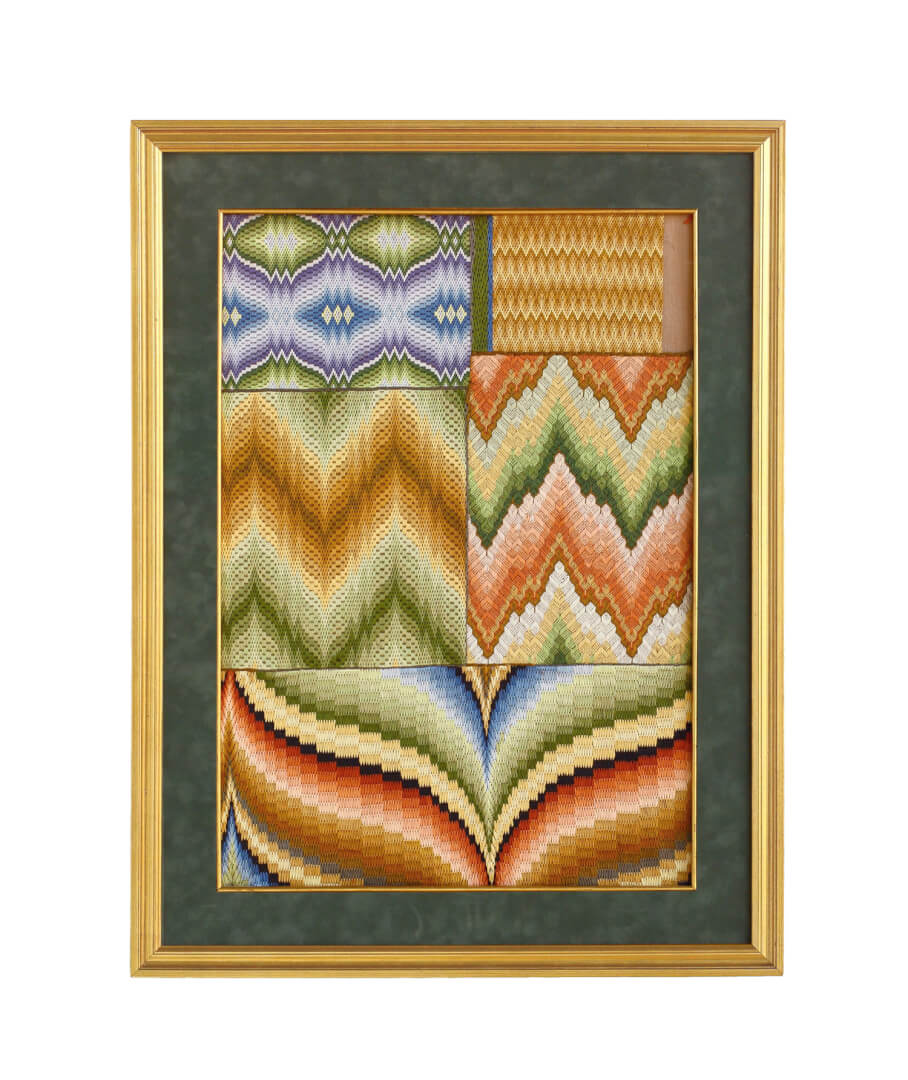 Donate to EGA
Your contribution to EGA will help us ensure that the techniques
of hand embroidery are preserved and passed on to future generations.
There are many ways to support EGA
EGA is very proud of what has been accomplished since its inception in 1958. The embroidery museum and resource center in Louisville, our traveling exhibit, our informative Needle Arts magazine, and our classes and seminars are all hallmarks of our mission to foster the art of embroidery.
As we focus our vision on the future, we need to build the financial resources to support our mission and our continued dedication to excellence. Among our goals are to initiate youth programs, develop academic research programs, and to expand opportunities to display the work of our members and needle artists at the local, national, and international level.
Implementing these goals and ensuring the fiscal stability of EGA takes more financial resources than annual membership dues alone will provide.
EGA is a 501(c)(3) organization.
Ways that you can show your support of EGA include
Send a donation to the annual fund or a fund listed below
Volunteer to hold a stitching session with friends and raise funds
Shop our store to purchase merchandise and gifts
Sign up for a class – there is something for everyone
Consider leaving a legacy in your will
Your contribution to EGA will help us foster the highest standards of education, preservation, and exhibiting the art of embroidery. Please take this opportunity to support EGA by signing up for a class, making an unrestricted gift or contributing to one of our education or program funds.
Education and Program Funds

To donate to one of these funds please enter the name of the fund on your order note, when placing your donation here.

Designated Scholarship Fund: Established to support a variety of designated scholarships.

Diana Grossman Memorial Award Fund: Established to honor the late Diana Grossman for National Exhibit awards.

Fiber Forum Fund: Established by an initial gift to the National Advanced Study Group (changed to Fiber Forum) and monies realized from the initial exhibit and subsequent judgings. Fiber Forum uses this fund with prior approval by its reporting officer.

Genny Morrow Memorial Scholarship Fund: Established by Mary Clubb and Doris Tomlinson in honor of canvas teacher Genny Morrow. Provides tuition scholarship for a canvas technique class at EGA National Seminar.

Heritage Fund: The purpose of this fund is to ensure the future of EGA, support EGA education programs and special projects and preserve the EGA Collection and EGA Library in the event that EGA finds itself unable to continue housing them or if EGA ceases operation. Learn more.

Legacy Scholarship Fund: Established by the board of directors and funded with an initial gift from the Estate of Mary-Dick Digges to provide scholarships for EGA members to study the art of embroidery and the preservation of the heritage of the art of embroidery.

Mary-Dick Digges Scholarship Fund: Fund annual scholarships for EGA members to study surface embroidery.

Penny Evans Memorial Scholarship Fund: Established in memory of Penny Evans to fund scholarships for EGA members for an embroidery related class, study project, or similar education offering by EGA, the Royal School of Needlework, or the City and Guilds of London Institute, in the U.S. or the U.K.

Research Fellowship Grant Fund: Supports and promotes research in the field of embroidery and allied textile arts. Grants of up to $1,000 are awarded annually.

Virginia Miller Memorial Award Fund: Funds the Virginia Miller Contemporary Needlework Award, a cash award, for EGA National Exhibits.
Crown Jewels of EGA
As an additional opportunity for members to support EGA we have unveiled our Crown Jewels of EGA giving program. This gifting program is a commitment by individual EGA members to make significant financial donations to EGA over four years to further financially support EGA's overall mission of keep embroidery alive. This goes beyond membership dues and class fees since these do not fully support the costs necessary to accomplish EGA's mission.
Your donation to the Crown Jewels program will be announced in Needle Arts, acknowledged by a distinctive pin, and further recognized upon the completion of your generous donation. We hope that you will seriously consider a donation. Even if you cannot commit to the Crown Jewels program at this time, please consider a donation to EGA annual fund.
Please consider making a commitment to the Crown Jewels of EGA.
You can get the fill-in-the blank subscription form below.