About our National Exhibit
The Embroiderers' Guild of America acknowledges the value of needlework in art and history. Our National Exhibit is a representative selection of the best in artistic and technical works. It is through the needle's eye that EGA embraces both traditional and contemporary needlework while expanding the perception of embroidery as an art form.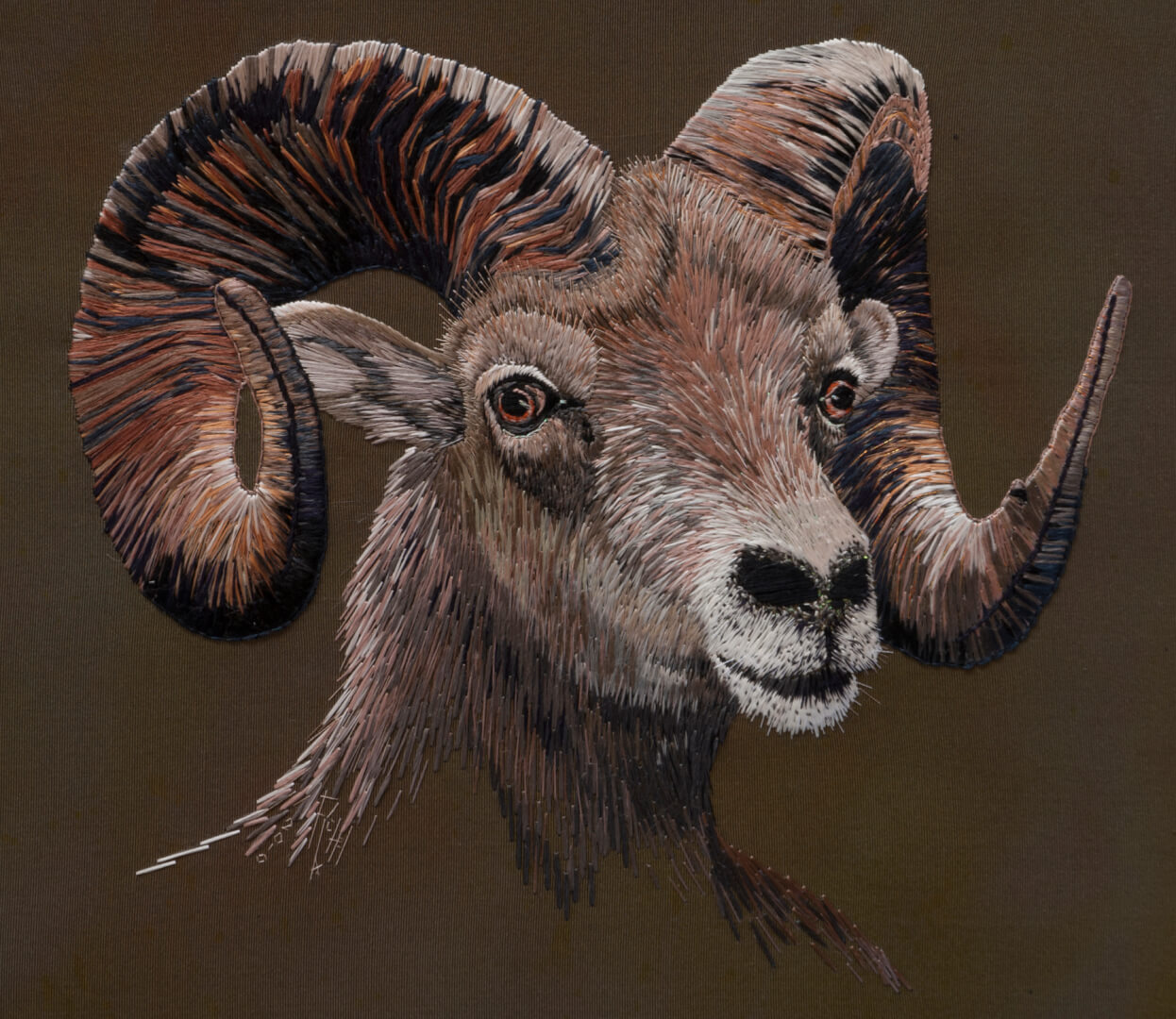 The exhibition is available to travel to museums and galleries across the country. If you are interested in bringing Through the Needle's Eye to your area, please Contact Us.
If you can't visit the exhibit, a full-color catalog featuring all the works in this exhibition along with artists' statements can be purchased below.
Our 21st TNE was launched at the Transylvania Community Arts Council in Brevard, NC, August 16-September 15, 2017 and was hosted by the Carolinas Region; Rosemary Kostansek, Chair. See more dates below.
To learn about our 22nd Through the Needle's Eye exhibit, click here.
Upcoming National Exhibit Dates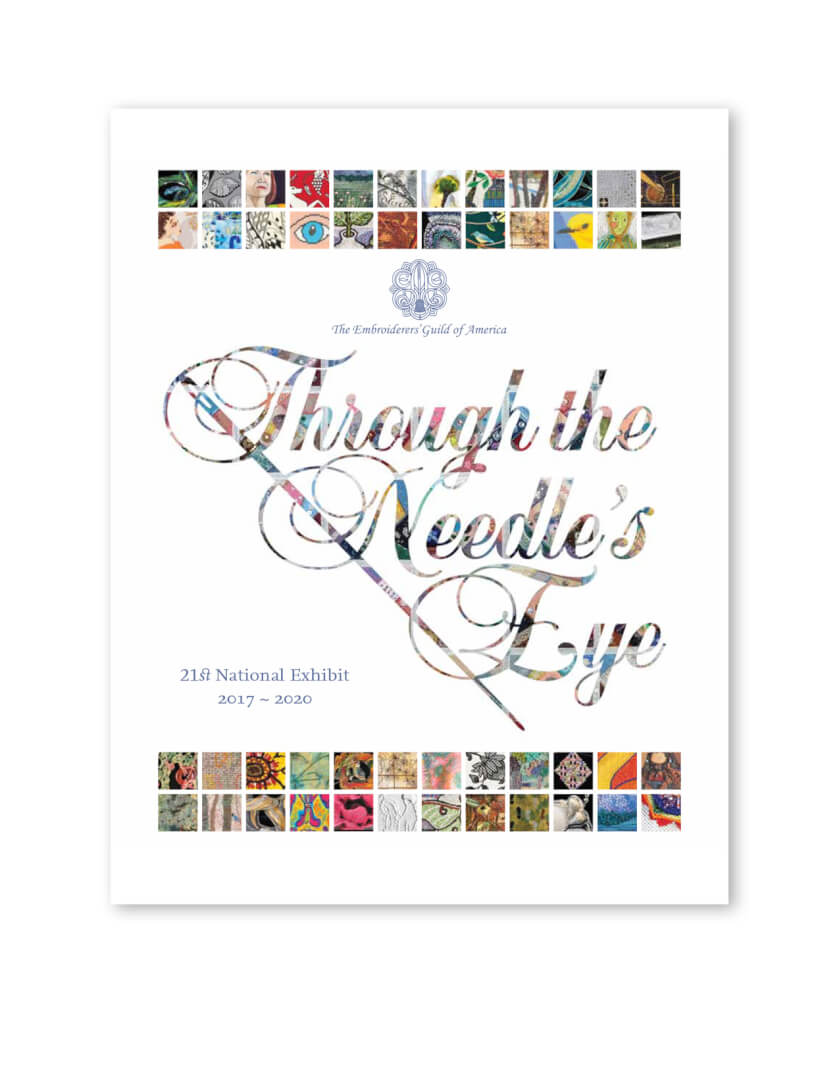 Get the Catalog
Order a Through-the-Needle's Eye catalog with
full-color photos of all the pieces in the exhibit.