Spending more time at home to flatten the curve? Perhaps you find yourself with more free time on your hands and are looking for a satisfying hobby that can also relieve stress! If so, you're in luck – today's blog post has everything you need to learn embroidery in the comfort of your own home.
Materials
You just need a few simple supplies to get started, and many craft stores are now offering curbside pickup or mail delivery for everything you need. Here are the basic supplies you'll need:
• Embroidery needles
• Fabric or aida cloth
• Embroidery floss (click here to read our beginner's guide)
• Scissors (we recommend designating a pair for embroidery only, as cutting paper dulls scissors)
• Embroidery Hoop (for stabilizing fabric)
Getting Started
If you have never embroidered before, these free tutorials will help you start your first project and learn the basic stitches:
• The Little Book of Embroidery Basics [FREE DOWNLOAD]
• Cutesy Crafts: How to Embroidery for Beginners
• DMC Quick-Start to Embroidery
• Embroidery for Beginners: 7 Basic Stitches (video)
• From Scratch: A Beginner's Hand Embroidery Video Tutorial
• The Spruce Crafts: How to Get Started with Embroidery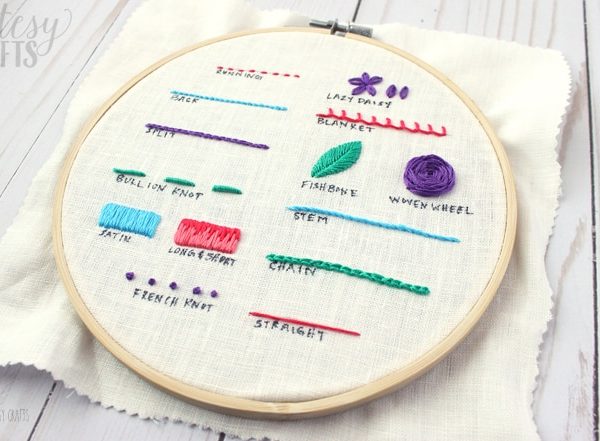 Embroidery Stitch Tutorials
There are so many different kinds of stitches you can use for your projects, from simple to complex. Here, we share some of our favorite sites that regularly share tutorials for specific stitches – perfect for advancing your skills or refreshing your memory!
• Embroiderers' Guild of America
• Mollie Makes
• Needle n' Thread
• Stitch Floral
• Sublime Stitching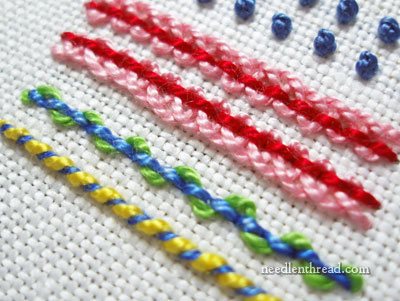 Embroidery Samplers
A great way to practice your stitches is to make what is known as a sampler, or a piece of embroidery which demonstrates a number of stitches and techniques. Below are a few links to free beginner-friendly samplers to stitch:
• Sampler Name Tag from the Embroiderers' Guild of America
• Bee Happy Sampler from Follow The White Bunny
• Design Your Own Sampler from The Spruce Crafts
• Heart Embroidery Sampler from Adventures in Making
• Mod Sampler from The Stitch Up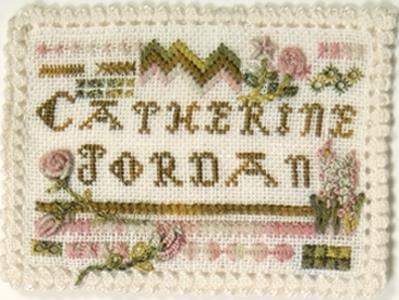 Finishing Tutorials
Once you have finished your embroidery project, it's time to display it with pride! Here are a few of our favorite finishing tutorials to check out:
• How to Finish an Embroidery Hoop
• Framing Embroidery in a Hoop
• Finish Work: How to Frame a Piece of Embroidery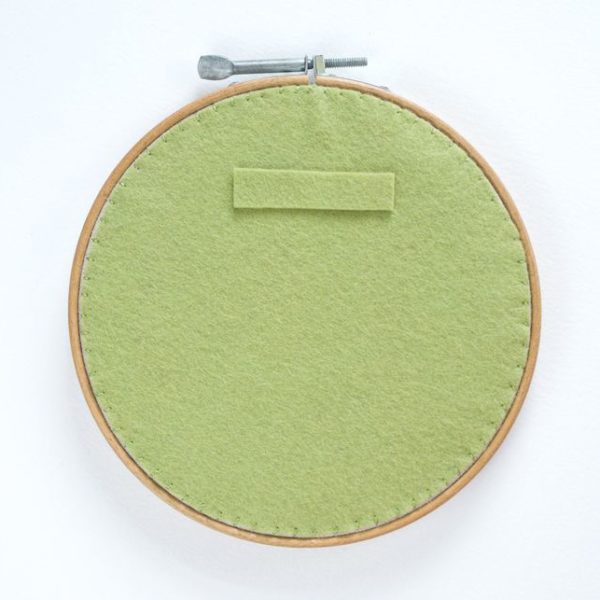 We hope this post inspires you to give embroidery a try! We have many more resources available here on our website. Non-members can access our PDF glossary of terms and projects for free; we also share information about scholarships and award opportunities, our monthly Stitch-Along, the EGA Library and more.
Like this post? Pin it!