This month, we congratulate Sara Thelin from Durham, North Carolina.
The Individual Correspondence Courses offer stitchers a way to expand their skills, by learning a new technique or refining skills in a technique they already know. Courses can range from three to nine classes. There is frequent interaction with the teacher, as each lesson requires that the student submit a piece for evaluation. Here, we highlight stitchers who have completed an ICC.
Sara is a member of the Cardinal Chapter in the Carolinas Region. She took Rainbows Bend: A Course on Color Theory with Carole Rinard. Here is what she says about her experience:
"I had wanted to take a class in Color Theory for several years. Following the passing of my husband in 2021, I found myself unable to stitch. I decided to take this class to jump start stitching again. It worked! I not only learned about color, but other art concepts. I gained so much confidence that I am now designing my own stitching projects."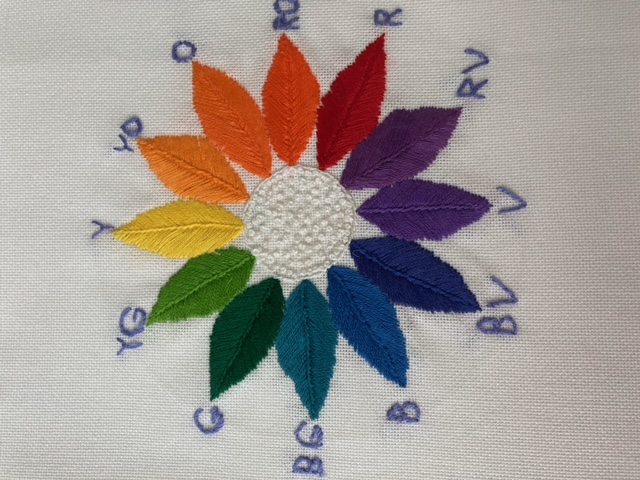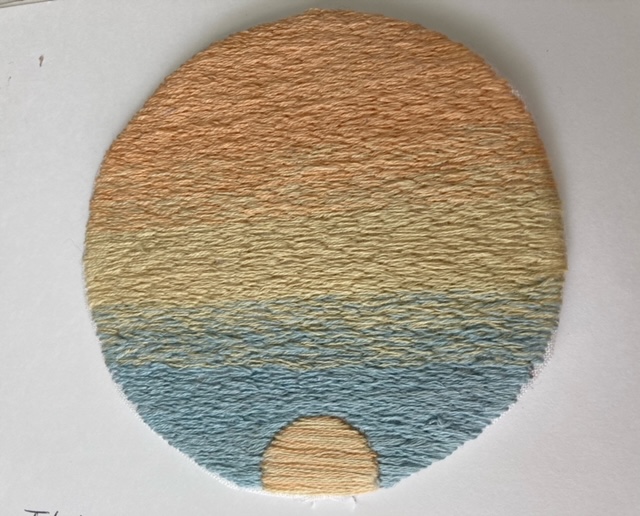 From color wheels to how to use color in your own work, our Individual Correspondence Course Rainbows Bend: A Course on Color Theory is a comprehensive study of color. For all levels of embroiderers, Rainbows Bend is an intense class that looks at every aspect of color. Each lesson has exercises in paper/colored medium, explanations associated with some of the exercises, a brief paper and stitched exercises.
You too can expand your embroidery skills, by learning a new technique or refining skills in a technique you already know with one of our Individual Correspondence Courses. Our available ICCs are:
Written by ICC Chair Helene Ossipov