It's a new quarter and that means we have a fresh group of EGA educational opportunities for you to participate in!
GCC: Lightning Rounds
Every quarter, our Education Department selects some of our group correspondence courses and these are made available for individual members to register. We usually have 3-4 courses but starting this quarter we are offering 5 GCC Lightning Rounds! This is a great opportunity for members-at-large or chapter members to who have been wanting to try one of these group courses and haven't been able to. Learn more about Lightning Rounds.
From September 1st through December 1st we have the following GCCs available as Lightning Rounds:
Designers Across America
We also have a new Designers Across America pattern this quarter: Pineapple Lady by Barbara Jackson. An elegant lady offers a pineapple and flowers. This delicate scissors fob is worked in a variety of stitches on 36-count cream linen. Click here to order it!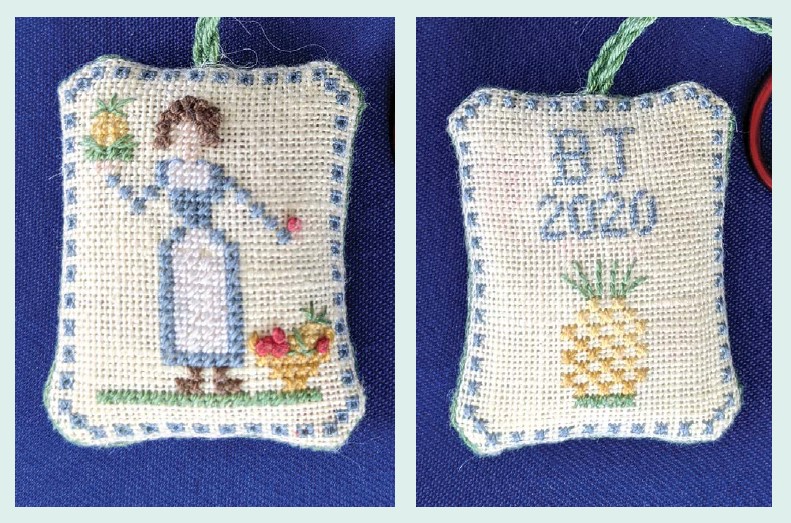 Online Classes
In our upcoming online class Hungarian Written Embroidery with Sarah Pedlow you will learn írásos, a special style of Hungarian embroidery that dates back to the 1700s in Transylvania, Romania. Used primarily for decorative home linens it was an important part of a young woman's dowry in the Kalotaszeg region of Transylvania. Registration is open through October 6 and the class schedule is December 1-15, 2021! Learn more about Hungarian Written Embroidery and register here.
Maple Leaves' with teacher Susan Hoekstra is also one of our upcoming online classes and it offers a chance for the needleworker to work with a variety of composite and specialty stitches in a well-paced class. This design focuses on the triangular center and radiates out to include the rectangular corner sections. The mid-point of the center triangles grabs your eye and helps to incorporate the 'leaf' sections of this geometric design. This class also encompasses the teaching of painted canvas within a geometric piece; optional painting of select areas is encouraged. Registration starts on October 6, but you can sign up for a reminder today and we'll let you know once you can register! Get a reminder!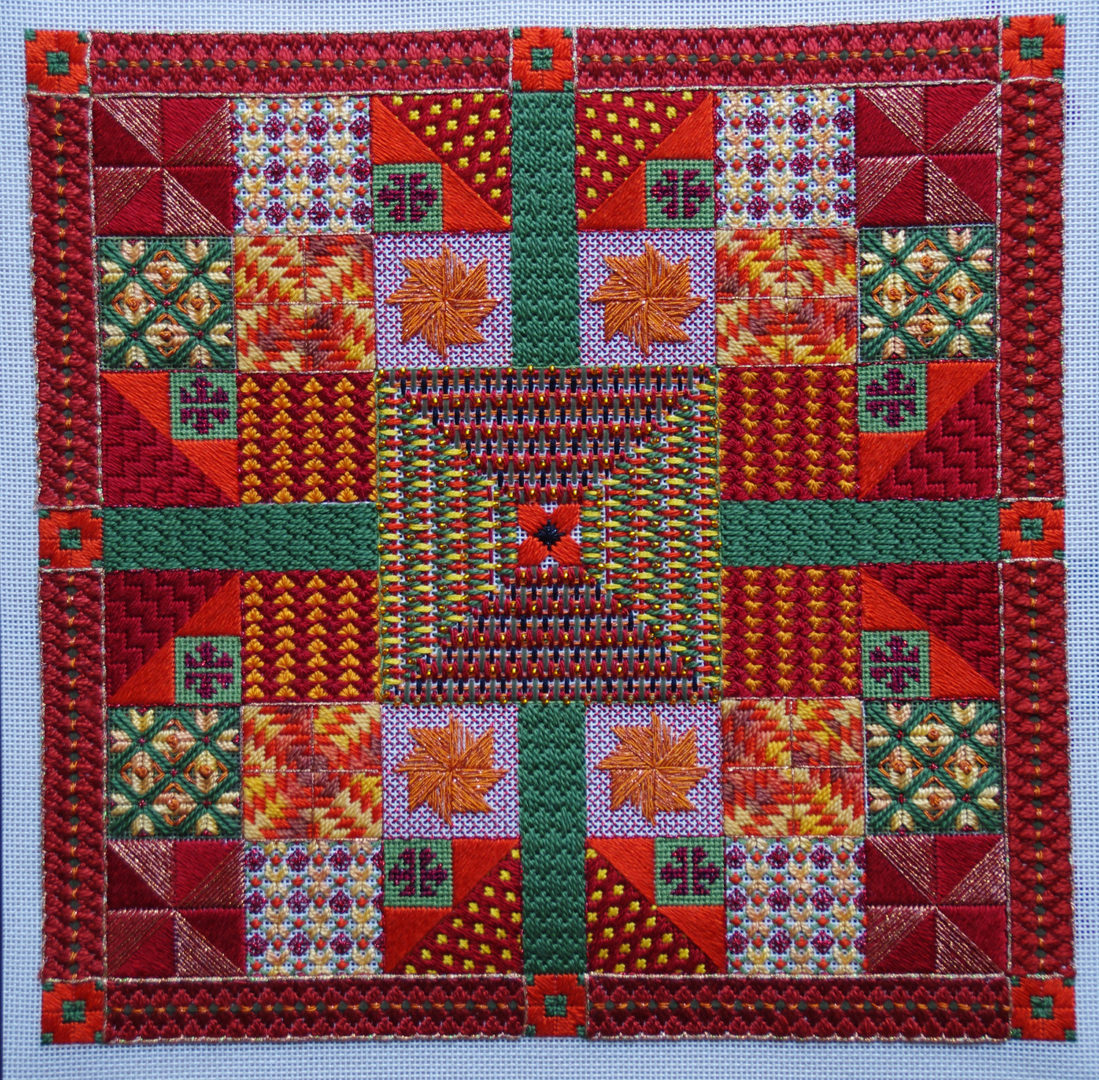 Our online course Rosette with teacher Arlene Cohen is an exploration of what is typically thought of as "specialty stitches" within cross stitch world. What happens if these are the only stitches used? This is very typical on canvas, but here is an opportunity to explore the effect on linen. Registration opens December 1st 2021 but you can a sign up today and we'll send you a reminder once you can register. Get a reminder!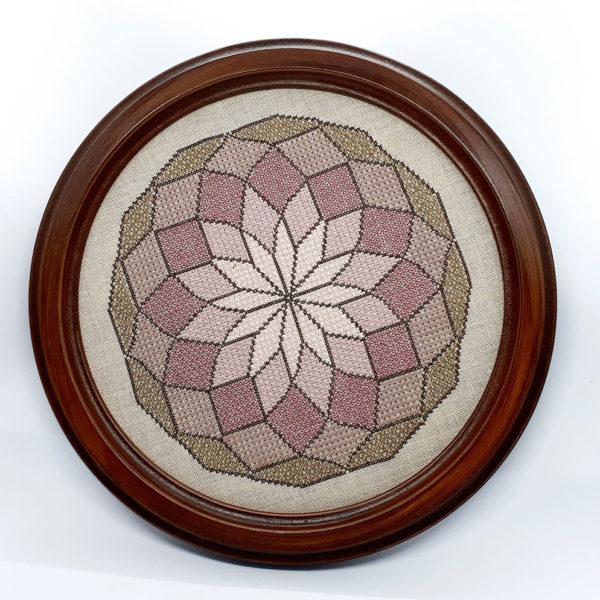 These classes and projects were also featured in our September 2021 issue of Needle Arts.