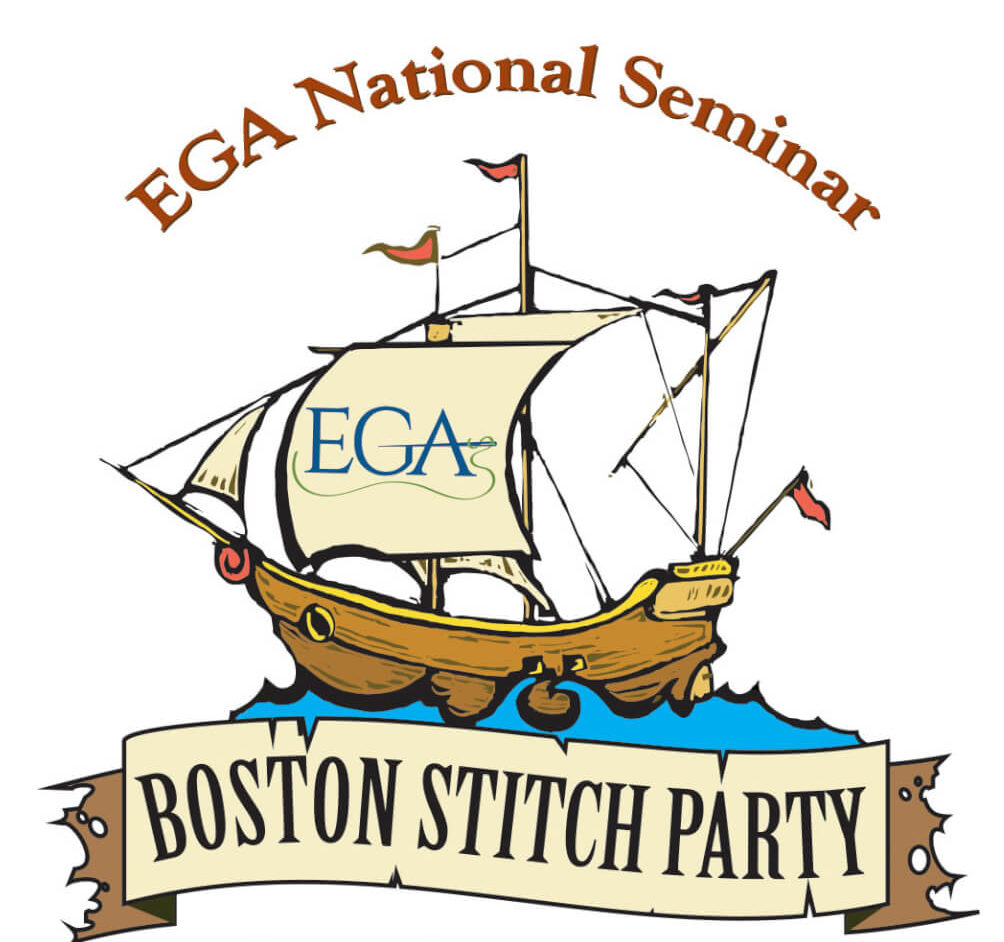 The New England Region of the Embroiderers' Guild of America will be hosting the 2023 EGA National Seminar – Boston Stitch Party at the Sheraton Boston Hotel from Friday, September 1 to Tuesday, September 5, 2023.
We would be delighted to have you propose one, two, and/or four day classes for a total of five teaching days at our event. The seminar committee would like to offer classes in various techniques and proficiency levels. Please utilize your knowledge and design skills to arrive at original compositions that will inspire and challenge our participants.
All proposals, whether mailed or emailed, must be sent to Dean of Faculty Laurel Kulas and received by January 15, 2022. Please complete this ICNA cover sheet for all proposals.
The proposal packet should include:
1. A high quality photograph or drawing of each proposed piece.
2. Goals of the class from the student's perspective.
3. A list of supplies that students must bring with them.
4. Estimation of any pre-work required for the piece.
5. Description of kit, supplies or equipment provided by the instructor.
6. Kit price within 10-15% of final cost.
7. A short summary of your past teaching history.
Our committee is looking forward to receiving your submissions. Electronic submissions should be sent to Laurel at faculty2023@egausa.org For mailed proposals, please contact Laurel.
Thank you!
Lorie Welker
2023 Seminar Chair
SeminarChair2023@egausa.org
Laurel Kulas
2023 Dean of Faculty
faculty2023@egausa.org