Price
$175 per Group + $32 Text per Student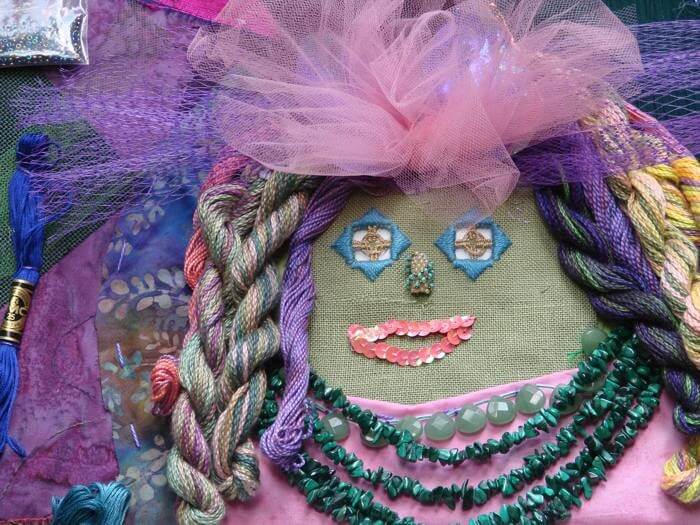 Get your needlework stash under control with our Group Correspondence Course Taming the Stash Monster!
Is the Stash Monster taking over your closet, room… house? Do you feel stalled with a box full of UFO's (UnFinished Objects) and a stash of beautiful projects, threads, canvases, fabrics, beads, and more? First, define your preferences so that you can decide what YOU want to keep in your stash (and what you can remove).
Three ways of clearing your stash are given, depending on how much stash you need to remove. Resources are provided for donating or selling eliminated items. You'll learn the requirements for archival storage, ways to prevent or solve stash problems such as insects, mildew, and fading.
This course will help you develop a purchasing strategy and an uncomplicated, easy-to-maintain inventory system to keep you from buying expensive books, projects, canvases, or threads that you already own. This course will make your stash work more effectively for you!
"This correspondence course helped all of us in the Fort Wayne Chapter get a better handle on managing our Stitches stashes both now and moving forward into the future. Highly recommend!" – Susan Mol, Student
Taming the Stash Monster information
Project: Notebook course to organize needlework stash
Skill Level: All
Fee: $175 per group
Time: Four months
Text: $32 per student; 56 pages, comb bound with color photos
Supplies (approximate): $5 for notebook and pen
Download supply list.
About teacher Laura Smith
Laura Smith is an embroidery innovator, nationally known designer, and process style teacher. She is consultant for EGA Challenge 2016 and past Chairman of Fiber Forum (2011-2015), a juried group of original designers within EGA. She holds the EGA Master Craftsman in Color and has served as chair for the Master Craftsman in Color Program since 2006. As a former director of an arts center, her education includes an MBA and undergraduate degree in chemistry. Her website is www.Stitch4Fun.com
Wondering how Group Correspondence Courses work? Learn more here.