It's a new quarter and that means we have a fresh group of EGA educational opportunities for you to participate in!
GCC: Lightning Rounds
Every quarter, our Education Department selects some of our group courses and these are made available for individual members to register. We usually have 3-4 courses but starting this quarter we are offering 5 GCC Lightning Rounds! This is a great opportunity for members-at-large or chapter members to who have been wanting to try one of these group courses and haven't been able to. Learn more about Lightning Rounds.
From June 1st through September 1st we have the following GCCs available as Lightning Rounds:
Designers Across America
We also have a new Designers Across America pattern this quarter: Outer Banks Sunrise by Gail Stafford. In this peaceful canvas seascape, stitch the beauty of a vibrant sunrise over the Outer Banks in North Carolina. Click here to order it!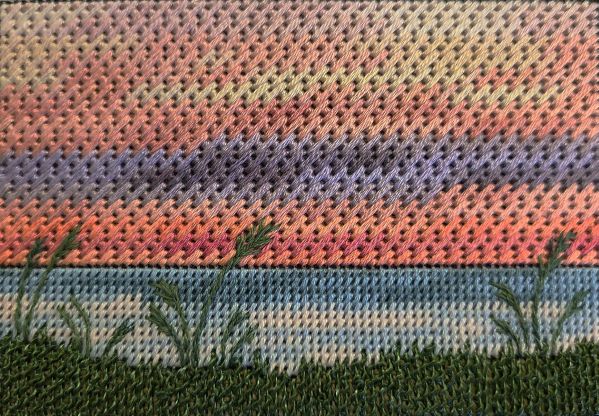 Online Classes
Our upcoming online class Lazy Summer Day with Judy Borreson Caruso is a beginner-level surface embroidery design that will tempt you to smell the flowers and enjoy nature. Registration is now open! Learn more about Lazy Summer Day.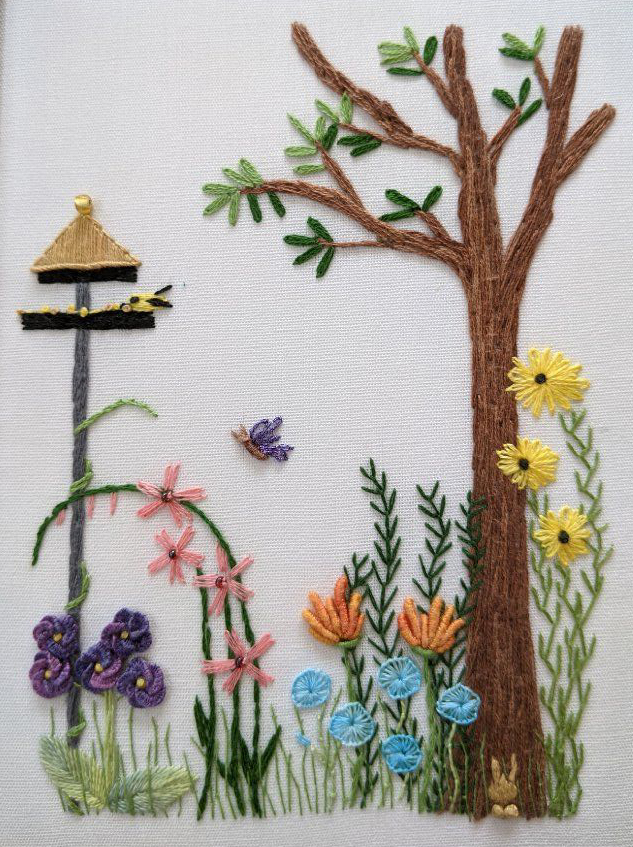 Virtual Lectures
We have some exciting  virtual lectures coming up as part of our Virtual Lecture Series. Registration for each lecture is open for a 1-week period and participants for each lecture will be randomly selected in the interest of fairness for all members. You can learn more about the process and see all our upcoming virtual lectures here. We also recently added a form to each of the lectures, so you can be notified when registration starts.
We will have an encore of Sarah Pedlow's virtual lecture The Culture of Folk Embroidery in 3 European Countries on August 15, reservation is open through July 26, 2021. Learn more.
Haptic Memory with Dr. Sharbreon Plummer in September, examines the inequities faced by Black women in artistic interpretation, and how their creative production through fiber intersects with labor, maternal relationships and ancestral memory.  Registration will be open August 16-23, 2021 1PM Eastern. Sign up for a reminder.
These classes and projects were also featured in our June 2021 issue of Needle Arts.