Get Started
This course is currently closed
Haptic Memory with Dr. Sharbreon Plummer
Lecturer: Sharbreon Plummer
Date: September 11, 2021 1PM Eastern
Registration: August 16-23, 2021 1PM Eastern – Click here to get a reminder when registration opens!
Join Dr. Sharbreon Plummer (Past EGA Research Grant recipient) for an exciting conversation about her doctoral research project, Haptic Memory: Centering Black Women's Experiences in Fiber Art Narratives. Haptic Memory examines the inequities faced by Black women in artistic interpretation, and how their creative production through fiber intersects with labor, maternal relationships and ancestral memory.
Registration is limited to 100 participants and will remain open for a full week. Once registration ends, the entire list will be run through a randomization app and the list of attendees will be filled in that randomized order with the remaining members added to a waitlist. Learn more in our Virtual lecture Series page.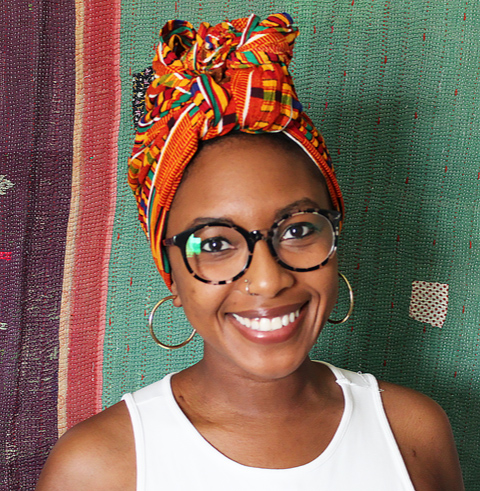 Dr. Sharbreon Plummer is an artist, strategist, storyteller and educator with over a decade of experience in arts and community engagement roles. Her upbringing in southern Louisiana informs her interest and investment in how culture and ancestral memory act as influencers of personal expression and contemporary work, specifically within the African Diaspora and Global South. Her areas of focus and research include:
• Black women's labor and artistic production
• Fiber art + craft based practices
• Oral history and cultural preservation through storytelling
• African American material and visual culture
• DEI-based initiatives
• Systemic racism and erasure in arts based settings
Dr. Plummer received her Ph.D. from The Ohio State University in 2020. Her award winning dissertation was: Haptic Memory: Resituating Black Women's Lived Experiences in Fiber Art Narratives