Registration is now open for our online class Kiss Me Under the Mistletoe with Celeste Chalasani!
In Kiss Me Under the Mistletoe, students first learn to transfer the design using the "tissue paper" method. Then we'll explore introductory Stumpwork embroidery techniques as students pad with stitches and wrap beads to create berries. Finally, we'll finish the embroidery into ornaments using festive velvet ribbon.
Finishing materials, instructions for both left-handed and right handed stitchers, and video links for stitch and technique demos are included.
Registration closes on May 4. Lessons will be posted to the class page weekly from July 6 through August 3, 2022.
Registration for Hardanger Trio has been extended to April 27! Our March issue of Needle Arts is on its way to members' homes and to provide those receiving the magazine with more time to register for this class we have extended the closing date. In this class with teacher Kim Beamish you will stitch a beautiful hardanger embroidery set including a box pin cushion, scissor fob, and needle book using your own materials. Instruction for this class will be provided through six lessons on PDF format. Instructions are clear and photos are provided to enhance the instructions. Instructions are included for the assembly of all pieces as well. Learn more and register!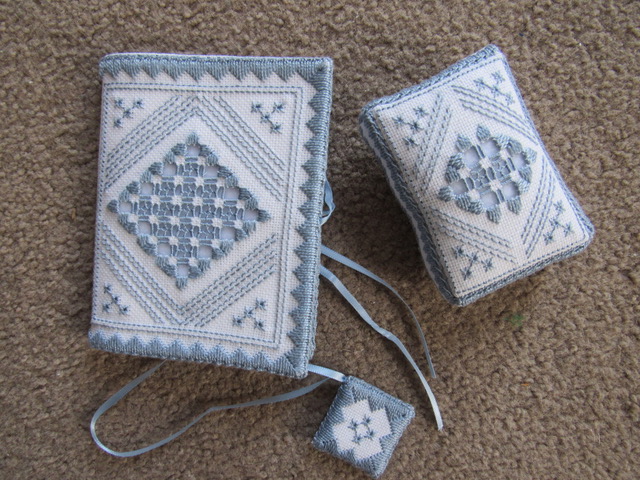 We have another exciting class coming soon! On Cyclamen with Merrilyn Heazlewood you will first will create a decorative tile adorned with bright silk ribbon Cyclamen on all four sides. The decorative tile has over ten counted needlepoint stitches worked with Gumnut Yarns Poppies (50%wool/silk), floss and perle cotton with silver lined clear beads bringing sparkle to the design. Floss is stitched with four or six strands. Registration starts May 4, 2022. Learn more and sign up for a reminder!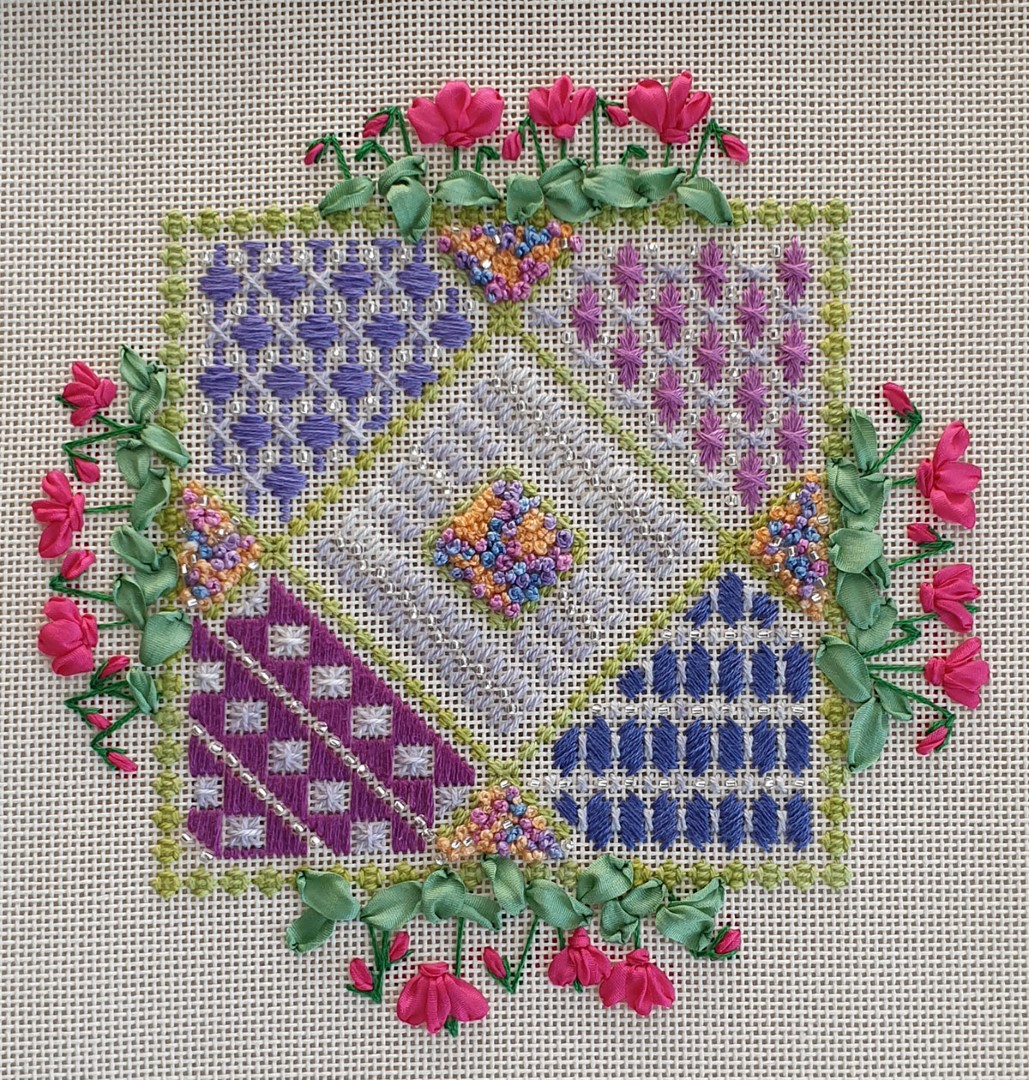 Here's a quick rundown of how our online classes work:  Students get access to the class content based on the class schedule and to a class discussion group where the teacher will answer students' questions and where students can post photos of their progress and communicate with each other. Lessons can be downloaded at any time up to two months after the last lesson is posted.  Please check the details for each class to see if the class format will include video instruction.
---
If you are looking for more exciting learning opportunities, we also have a fresh batch of GCC Lightning Rounds! While there is not an online component to these correspondence course, you get to interact and learn directly with your teacher who will send you your text and introductory materials in the mail. he teacher will also notify you of the turn-in date for your finished piece if you wish to have your piece evaluated.
Here's the current set of GCC Lightning Rounds available for a limited time