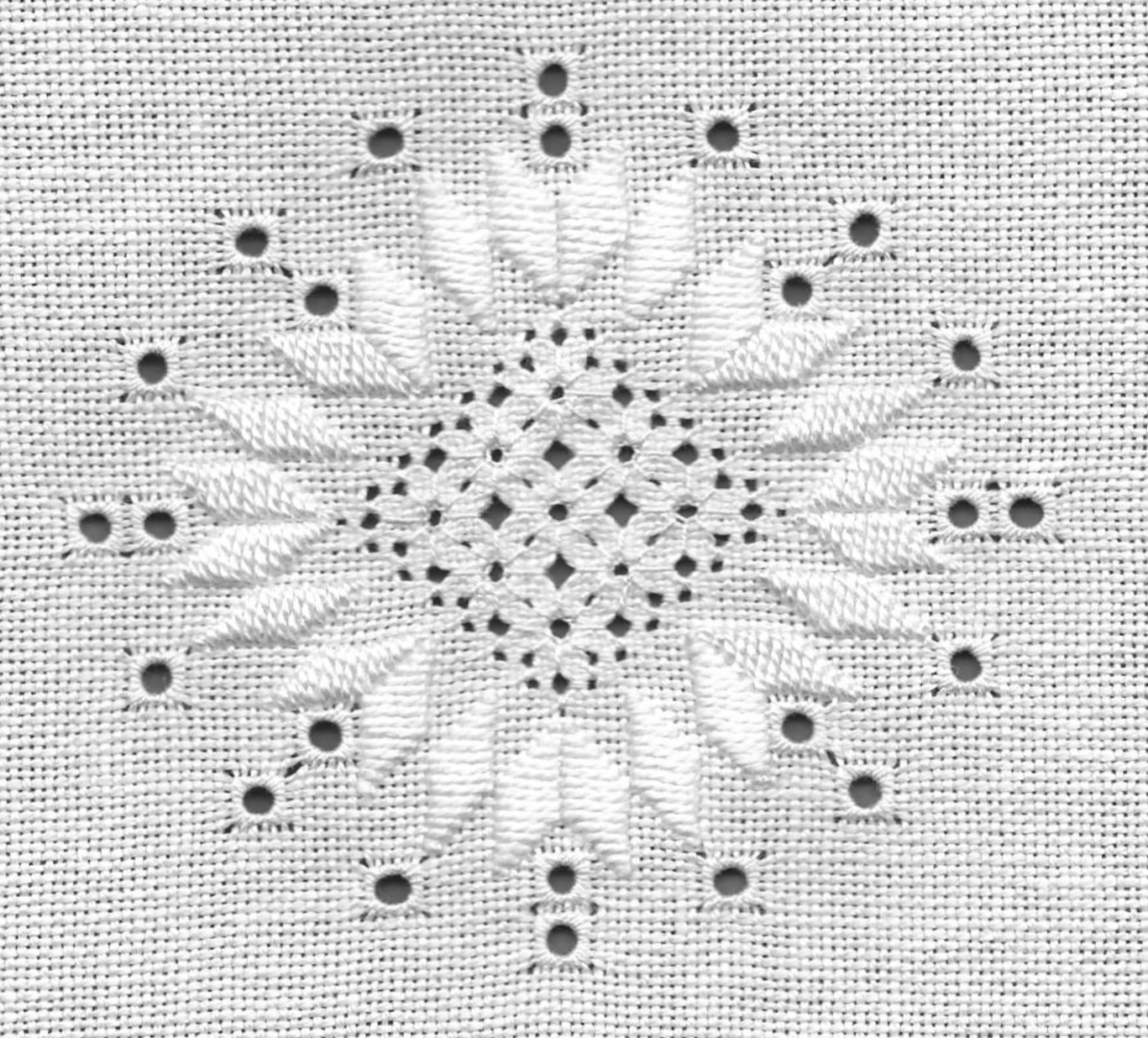 The Education Department is pleased to announce the newest segment in the Petite Project series, Favorite Medallion #1 by member Harriet Scott of our Cheekwood Chapter in Tennessee and with stitch diagrams by Melita Glavin, of our Brandywine Chapter in Pennsylvania. The beautiful medallion combines pulled thread and satin work in the manner of Hetsie van Wyk of South Africa. The basic count for the pulled thread stitches is three, not the more common two or four so careful counting is essential to create the beauty of the combined techniques. Thank you to Harriet and Melita for sharing.
Our previous project, Rhode Rage by Heather Lynn Gitlin, has been revised – the charts for #6 June, the butterfly and #8 August, wheat sheaf have been corrected. We regret the error previously published. Thank you, Heather for sharing.
All Petite Projects are available to download from the members-only Petite Projects page. Petite Projects is a collection of over 60 beautiful projects in a wide-range of techniques made available as a benefit to EGA members. If you are an EGA Member, once you log in you will see Petite Projects in the navigation under Members Only or by clicking here (You need to be logged in for the link to work). If you are not an EGA Member yet, join now as a member at-large to receive access, or find a chapter near you using our chapter map.
We hope you enjoy this new project and will, with us look forward to other new projects. If you have a project you would like to share, contact publications@egausa.org with Petite Project in the subject line.
–  Carole Rinard, Education Publications
We are continuing to look for designers for future Petite Projects. There has been a request for more surface embroidery and ethnic stitching techniques. If you have a small project you are willing to share, please contact publications@egausa.org, subject line Petite Projects. The projects are thoroughly tested and proofread by the education publications committee. If you need help in the presentation, we are willing to assist.