Get ready for our 2023 National Seminar: Boston Stitch Party in Boston with some great merchandise items! Open Registration  for Boston Stitch Party starts March 11, 2023 at noon EST. To make sure you don't miss it, sign up here and we'll send you an email when open registration begins!
Here are some of the items you can purchase:
Counted Thread Name Tag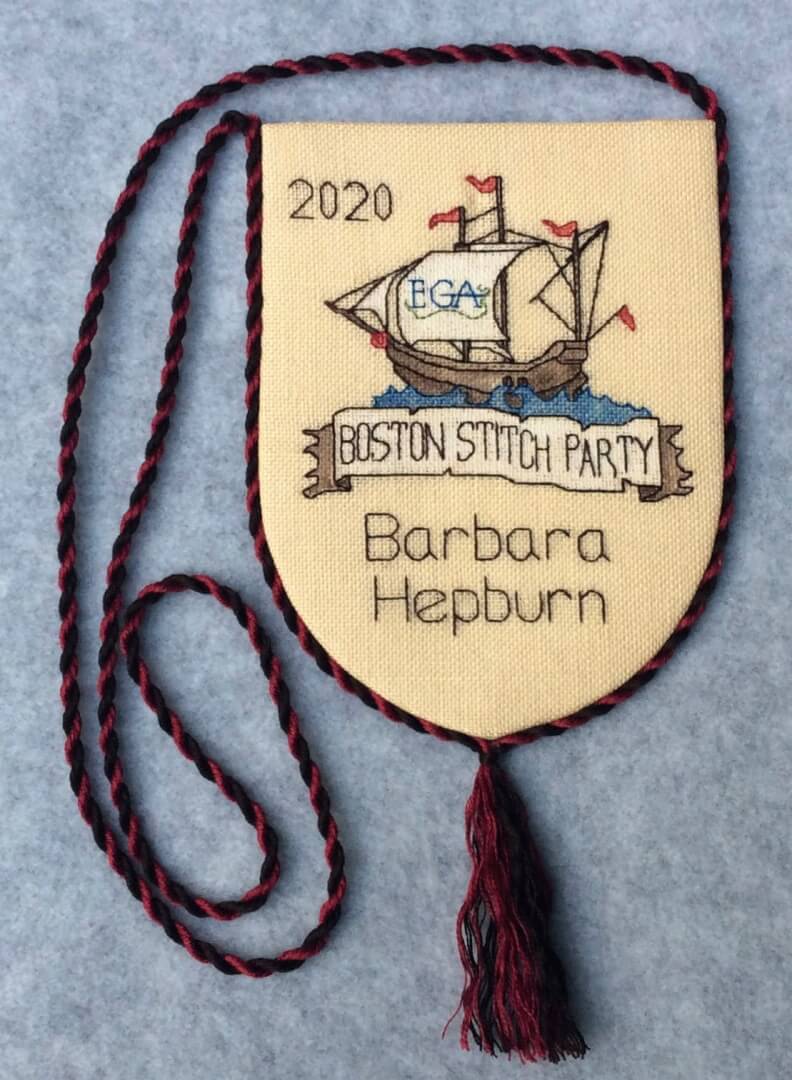 Downloadable PDF instructions include full instructions and list of materials needed to complete the name tag. Instructions have been updated to 2023. Pattern PDF: $10
Clear Project Bags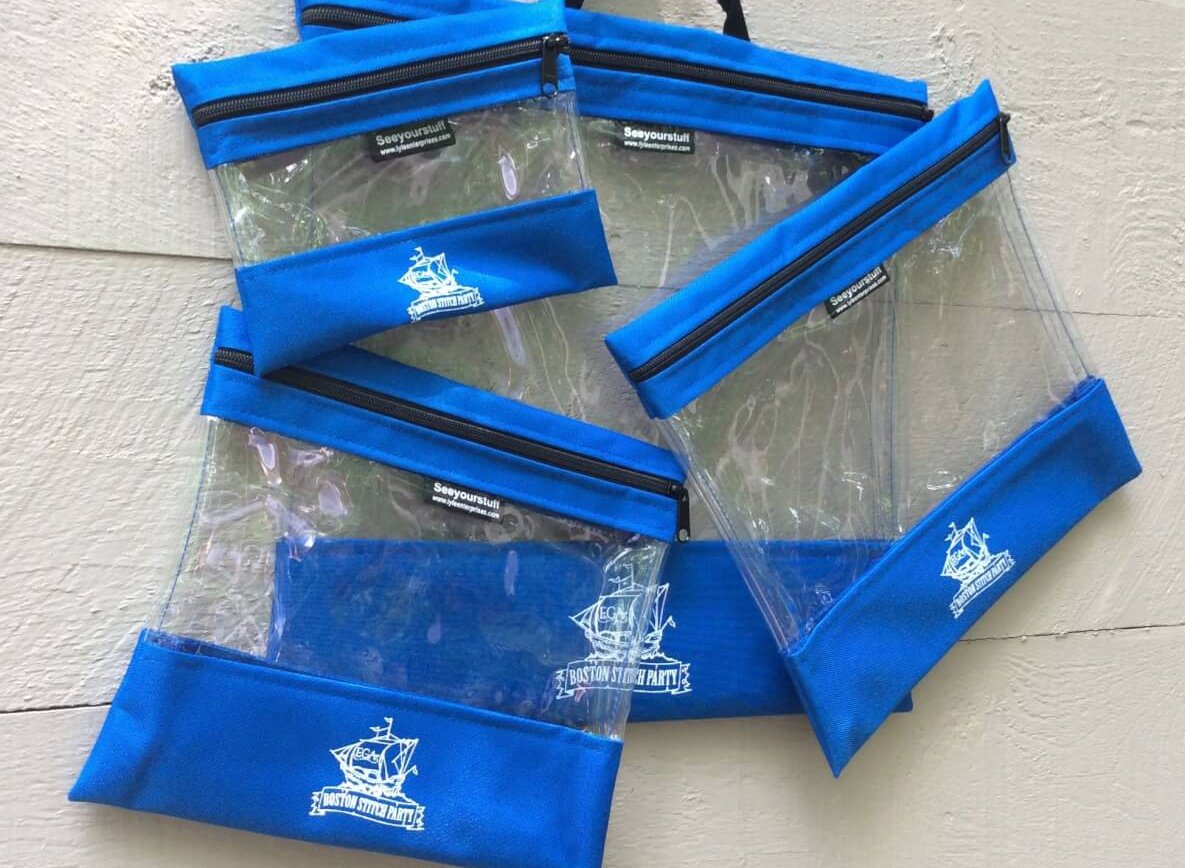 Zippered bags, constructed of clear heavy duty plastic accented front and back with heavy fabric in Royal Blue. All bags have the Boston Stitch Party Logo. • Small – 6″ x 8″ $9.00; • Medium – 10″ x 11″ $12.00; • Large – 12″ x 13″ $15.00; • Extra Large 16″ x 16″ plus handle $19.50; Set of all 4 Bags – $49.50
Mariner's Compass Silk Scarf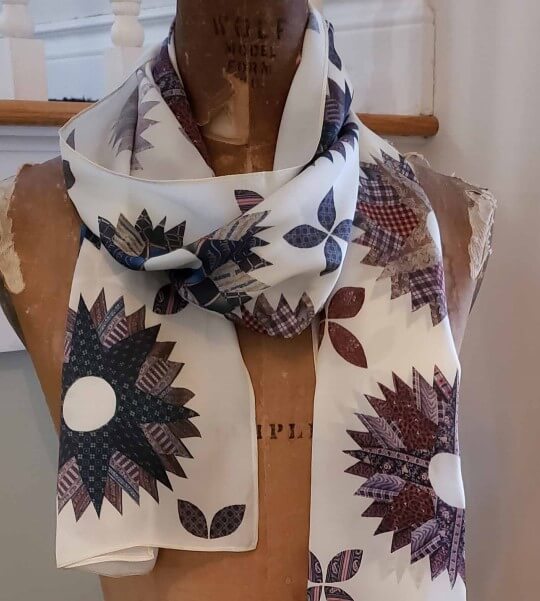 Mariner's Compass: is one of the earliest named quilt patterns in the United States. Radiating star points mimic the points of a compass used by mariners in the seafaring towns of New England. Adapted from a c.1820's quilt, this eye-catching scarf also includes the popular "orange peel" design. 17" x 68" Made in the USA $58.00.
See the rest of the items including a Redwork version of the name tag, luggage tags and a screen/lens below and place your order today!
Looking for other exciting EGA merchandise? Check out the merch for our 2024 National Seminar: Preserving Needle Art here.