It's a new quarter and that means we have a fresh group of EGA educational opportunities for you to participate in!
GCC: Lightning Rounds
Every quarter, our Education Department selects some of our group correspondence courses and these are made available for members to register individually without needing a group. This is a great opportunity for members-at-large or chapter members who have been wanting to try one of these group courses and haven't been able to. Learn more about Lightning Rounds.
From December 1st through February 28, 2022 we have the following GCCs available as Lightning Rounds and open for registration: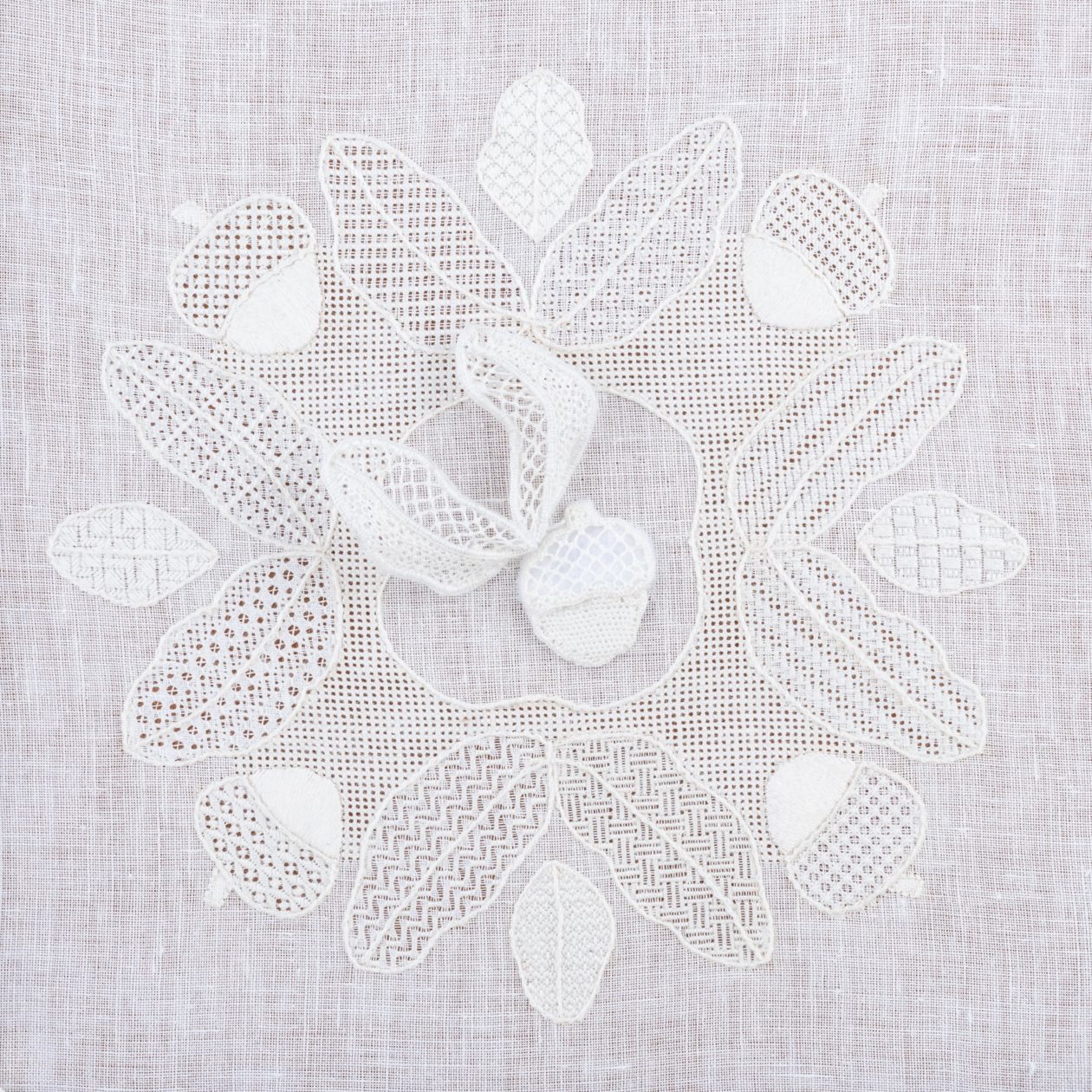 A Touch of Fall with Jane Ellen Balzuweit is created using a 17th century white work technique, Dresden Lace, a combination of pulled thread and surface embroidery. In this piece, if the student wants to make it contemporary, needlelace can be used for the center motif. The design is worked on Legacy shadow work linen which is not an evenweave but about 50 count fabric. The stitcher has the option of working it in silk or cotton floss.
---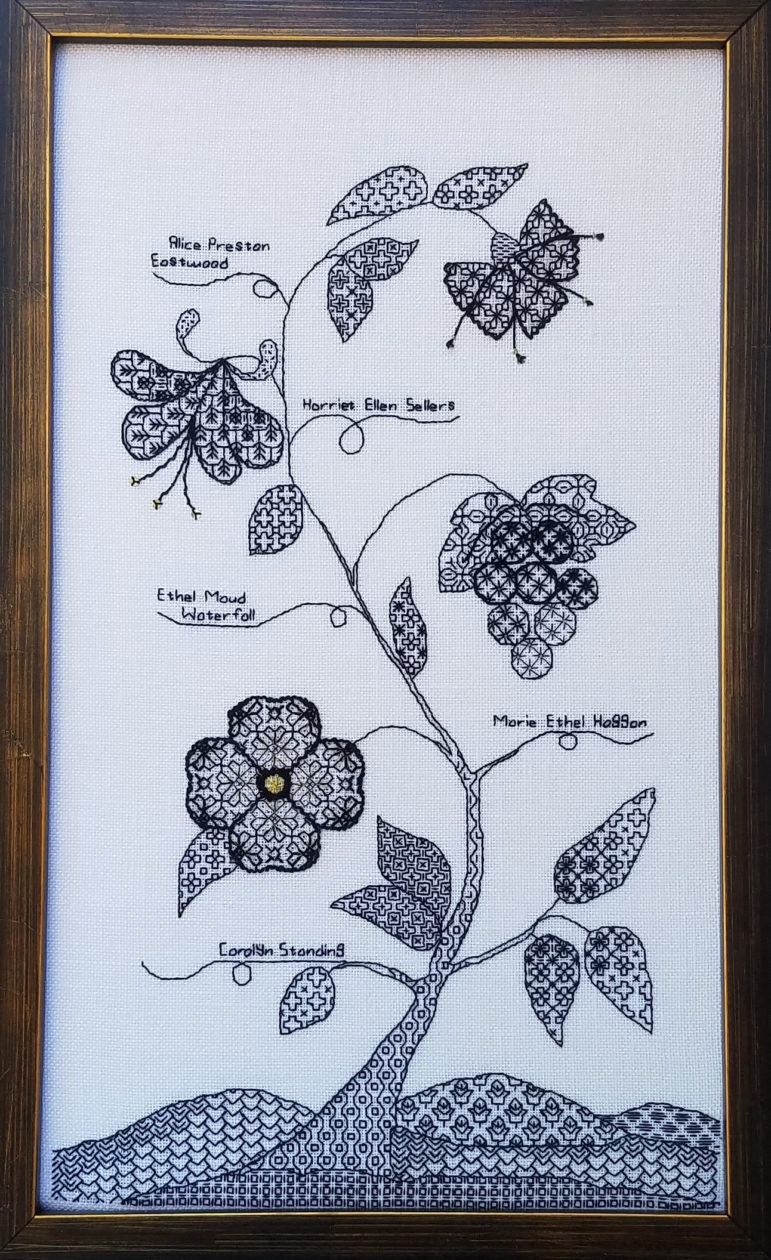 On Ancestree with teacher Carolyn Standing Webb you will work on a tree of life design that will feature you and your family. You can add your mother, grandmother, great grandmother and back for 5 generations or you can make one with just your immediate family. This design can become a heirloom passed on to future generations in your family.
---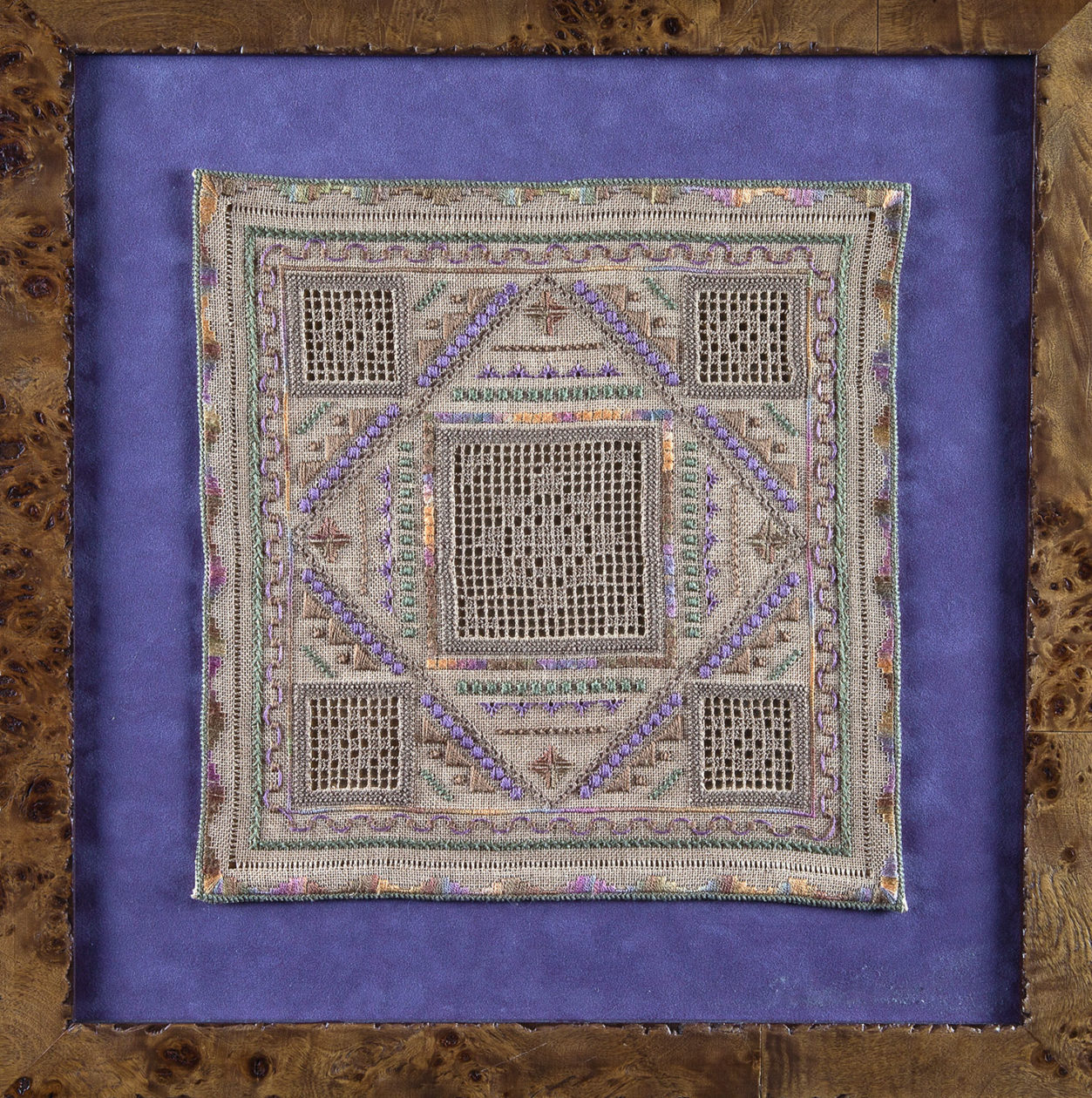 Desert Strands with teacher Becky Autry combines 18 different stitches with blocks of Russian drawn thread. Russian drawn thread is similar to other filet techniques found in needlework from various European countries. There are basically four components of the design; corner triangles, diamond points, center and borders. The piece can either be framed and/or hemstitched.
---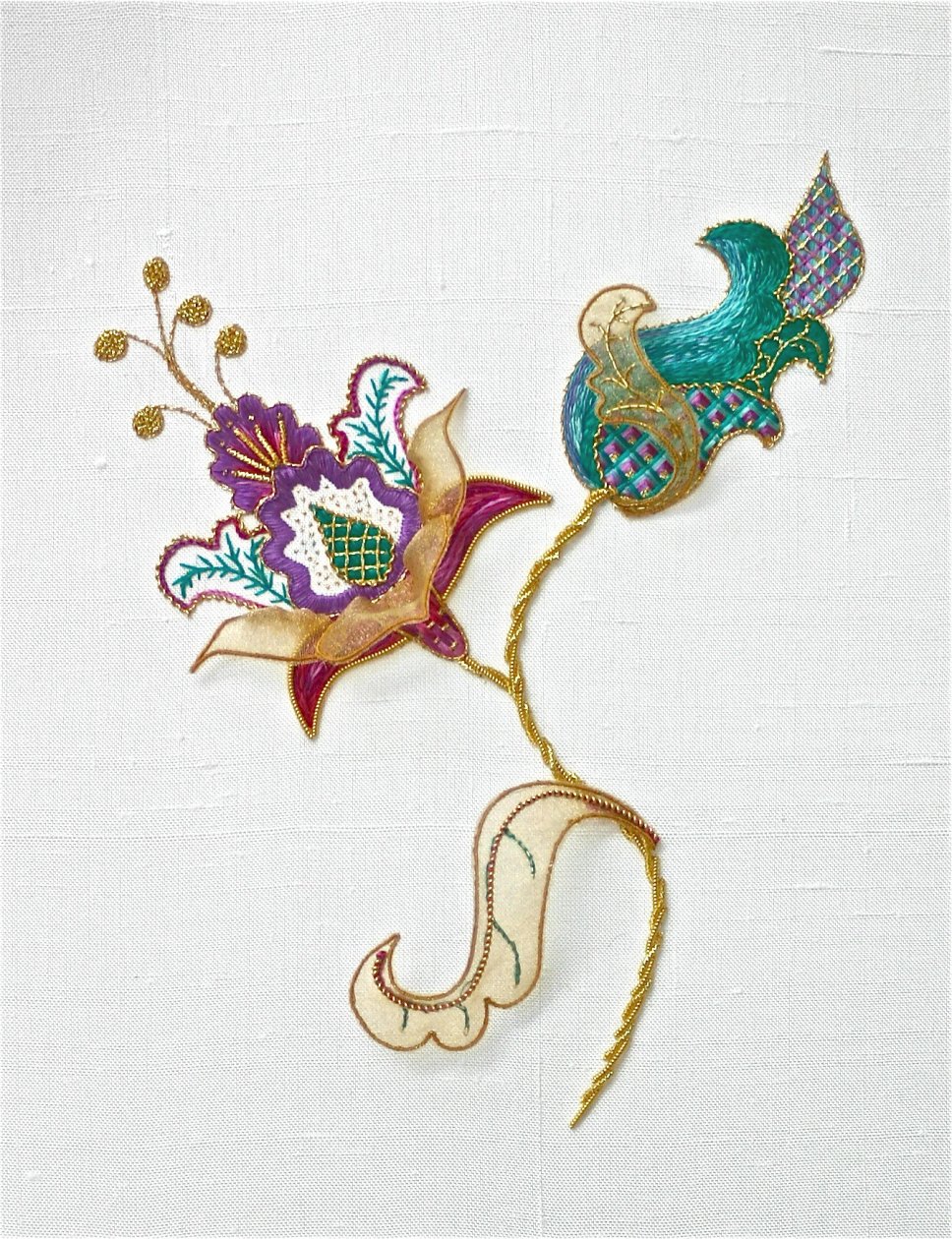 With elegant poetry and a glimmer from down the glittering corridors of an age long past comes a glimpse of life about which we can but dream. Giving new interpretation to designs of the seventeenth century and blending them with the silk and metal of the twenty-first, in Jacobean Fantasy, we will create an exquisite floral design on silk fabric with detached sheer fabric.
---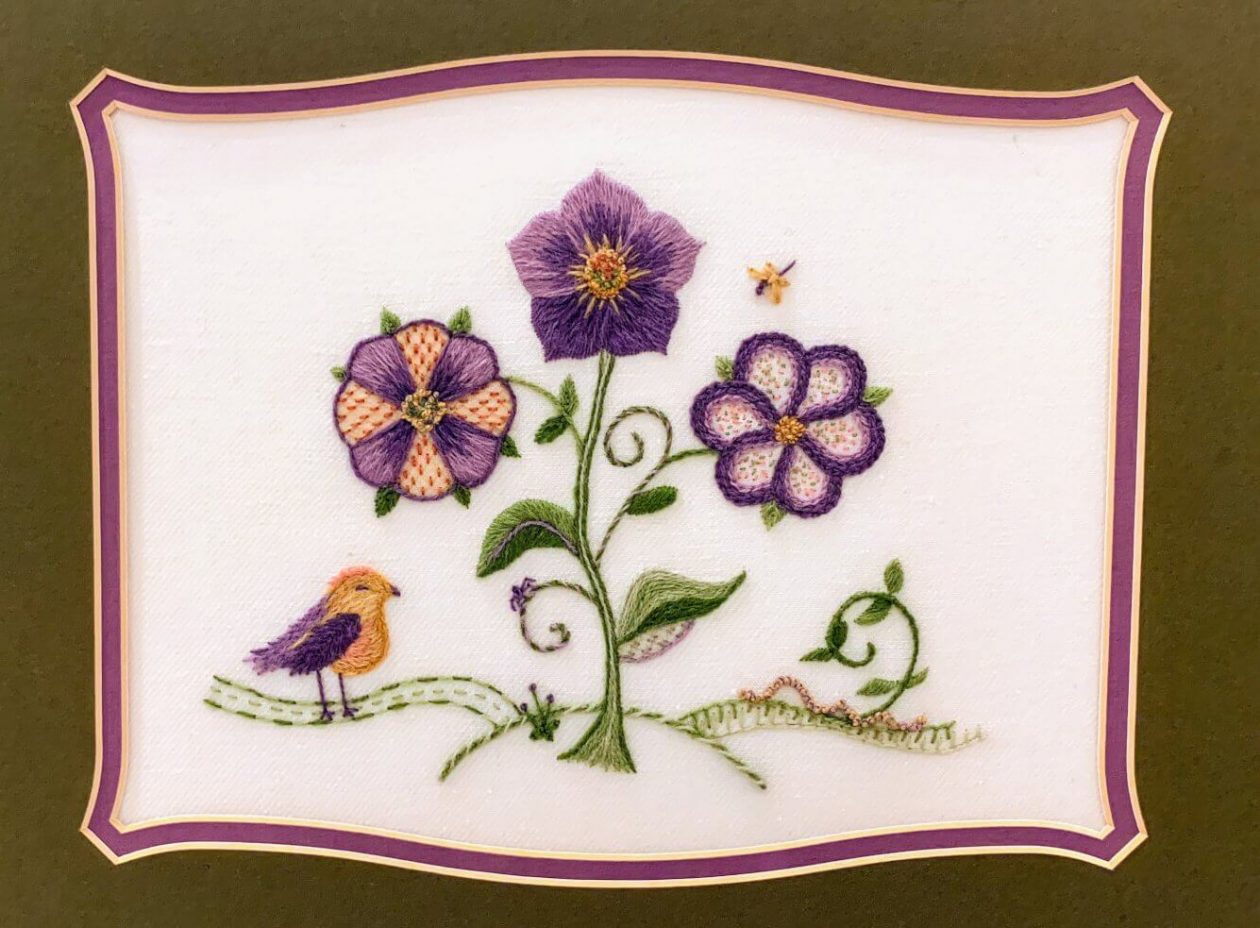 How Does Your Garden Grow? is a study of basic crewel stitches and techniques. The simple design is worked on crewel linen or linen twill in the student's choice of colors.
The course outline includes a brief history of crewel embroidery, descriptions of threads, fabrics, and tools, a stitch glossary useful for other projects, plus washing and blocking instructions.
Online Classes
In Butterfly Greeting Card with Connie Chow you will be making two wonderful large butterfly sequin greeting cards. This is a great course for beginners as basic stitches such as stem stitch and a modified satin stitch will be taught as well as how to apply beads and sequins to fabric.
Registration: December 7 – January 4, 2023. Class schedule: March 1-8, 2023.
---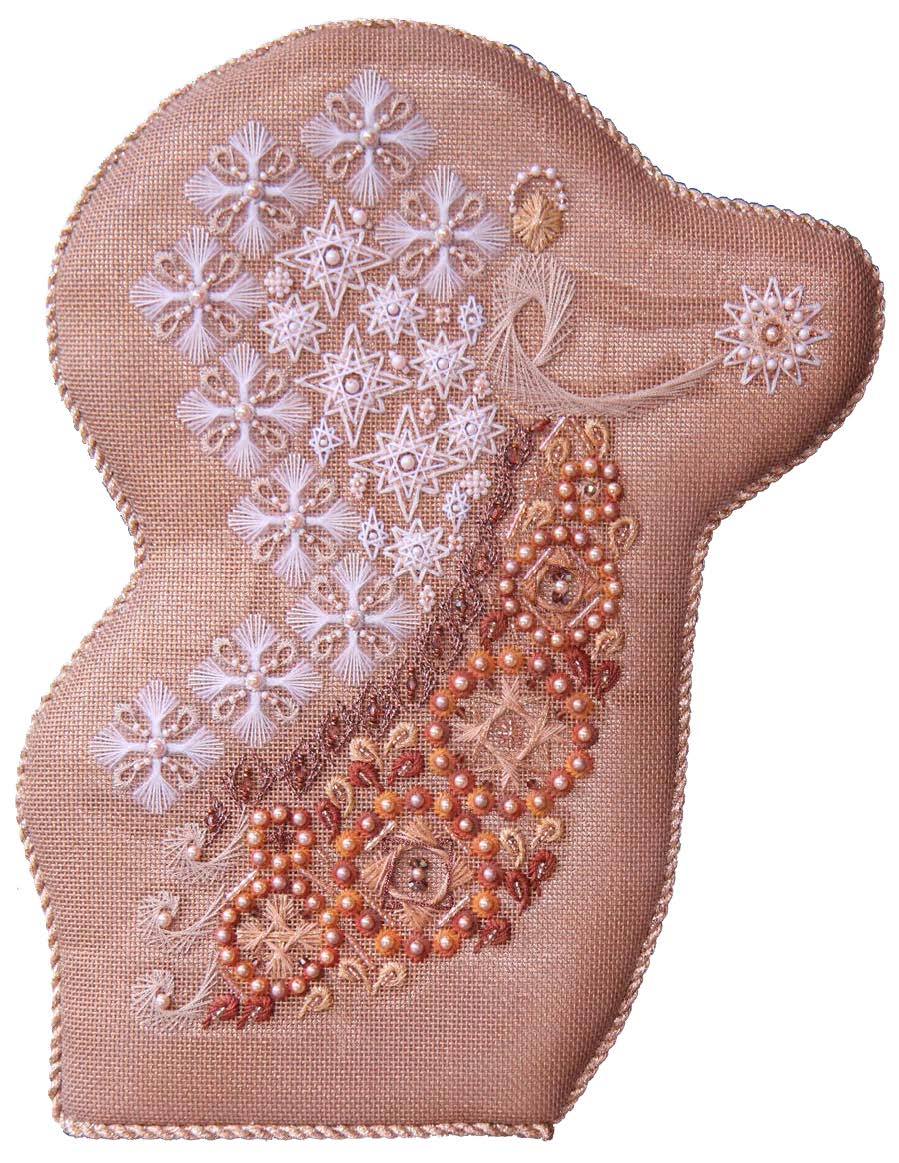 On this class with teacher Kurdy Biggs we will bring Star Light to life using a stitch library consisting of variations of the Crescent stitch, along with Jessicas, Walnetos, and Mistake stitches.
Registration: January 4, 2023 – February 1, 2023. Class schedule: April 5, 2023 – May 17, 2023.
---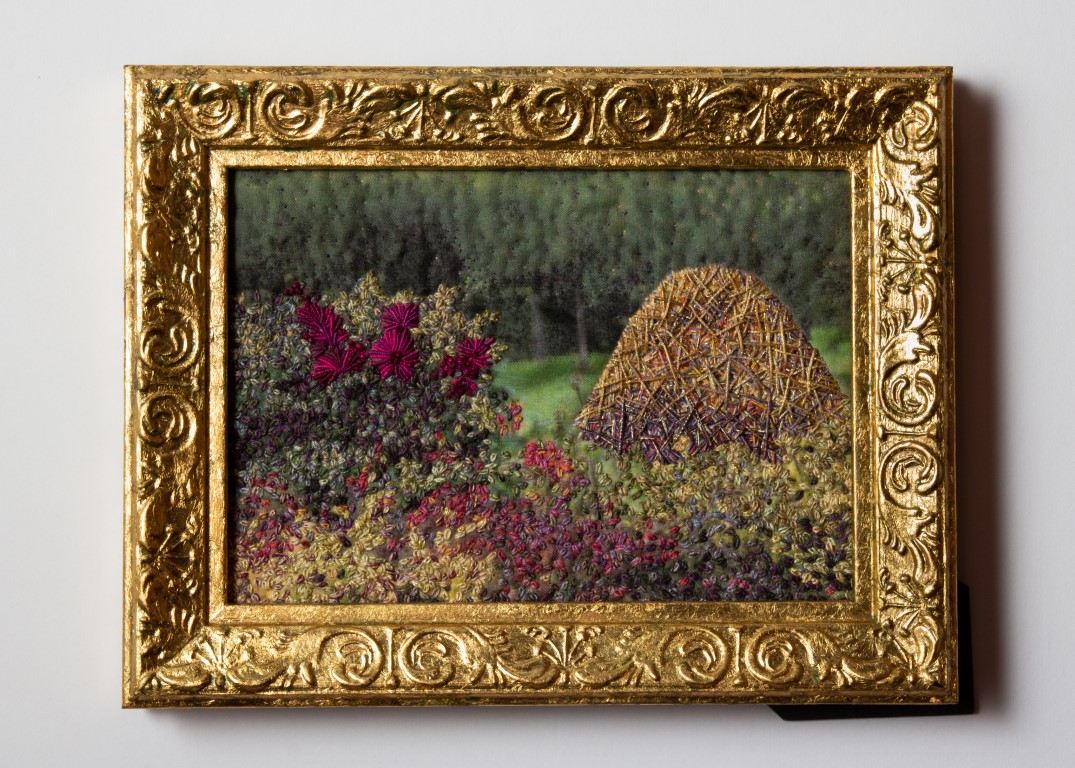 Taking inspiration from Monet's haystacks, students will learn a non-traditional approach to quilting and embroidery. Digitally printed images will be layered and stitched to create a composition unique to each student.
Registration: February 1 – March 1, 2023. Class schedule: May 3-24, 2023.
These classes were featured in our December 2022 issue of Needle Arts.