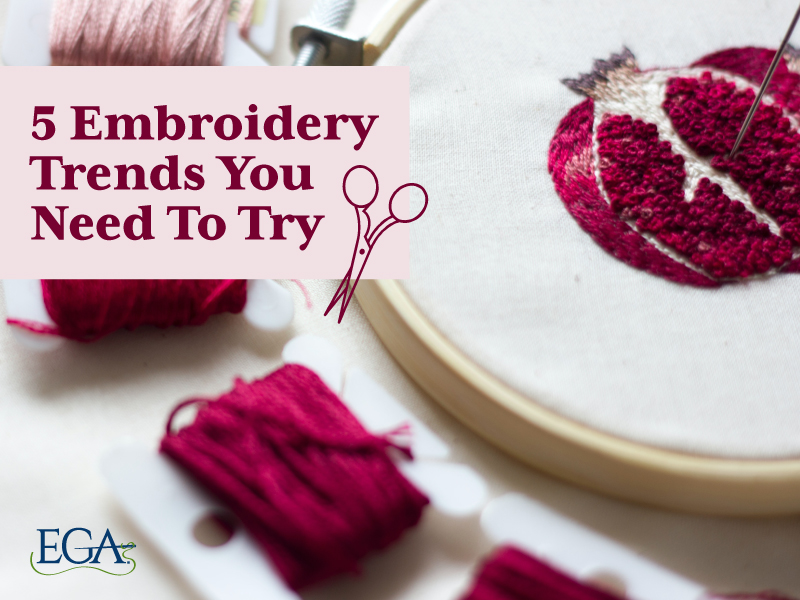 Embroidery is enjoying something of a renaissance, with several trends rising to the peaks of popularity over the last pandemic year. Time at home has provided ample space and opportunity to indulge in our favorite crafts, and both novice and experienced stitchers are exploring new ways to add embroidered elements into their everyday lives. From embellishing cherished items to thinking outside the hoop, these trends expand the established territory of the embroidery you know and love into exciting new terrains.
Clothing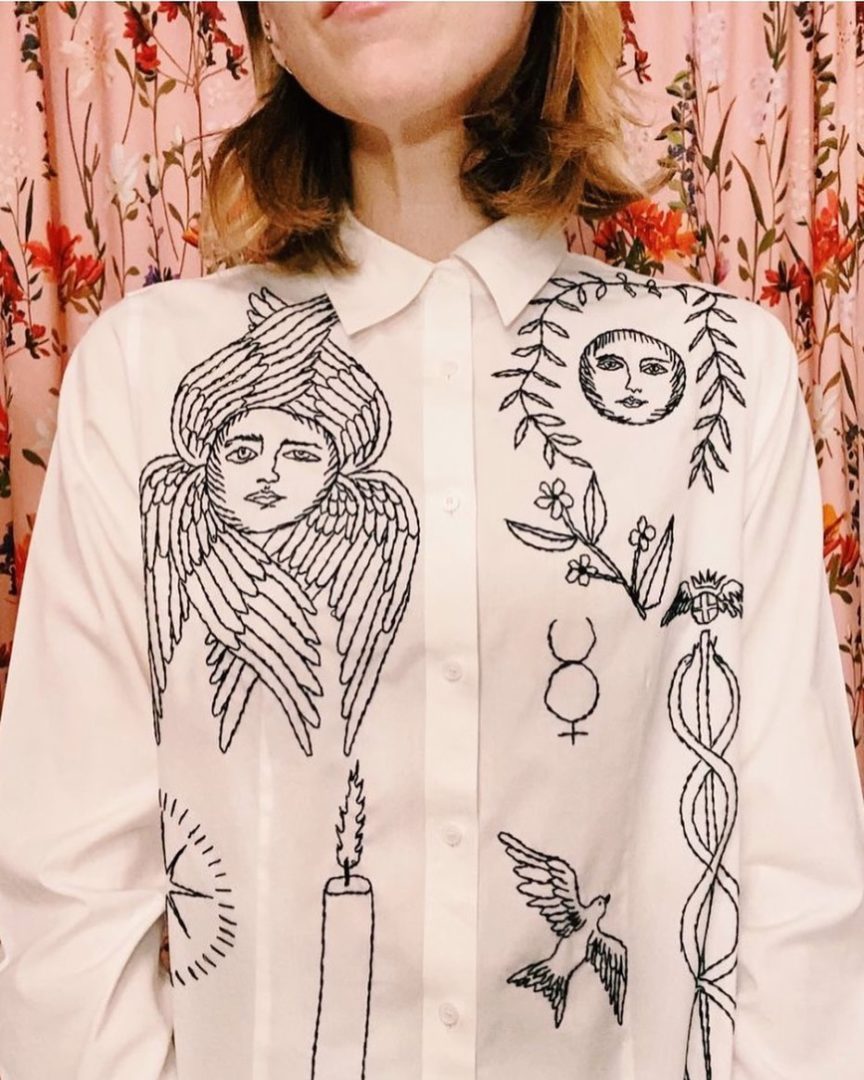 Embroidered textiles are everywhere right now. Rather than toss old items, sewists are upcycling their clothing with embroidered embellishments. Plain shirts, fraying jeans, sneakers and even face masks are being lovingly adorned with layers of embroidery, creating fresh new pieces that feel on-trend and exciting to wear.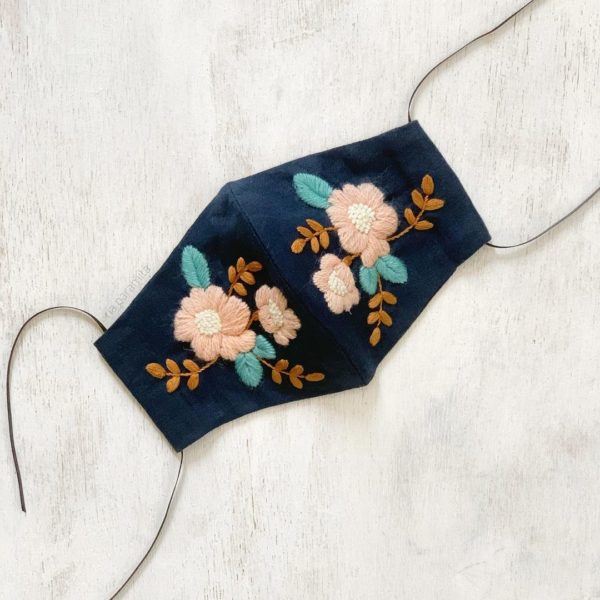 It's a novel take on the fight against fast fashion, giving new life to pieces of clothing we might otherwise throw away. It's also a fun way to personalize clothing. Some stitchers are opting to add just a touch of embroidery for a slight flourish—like a secret handshake among stitchers!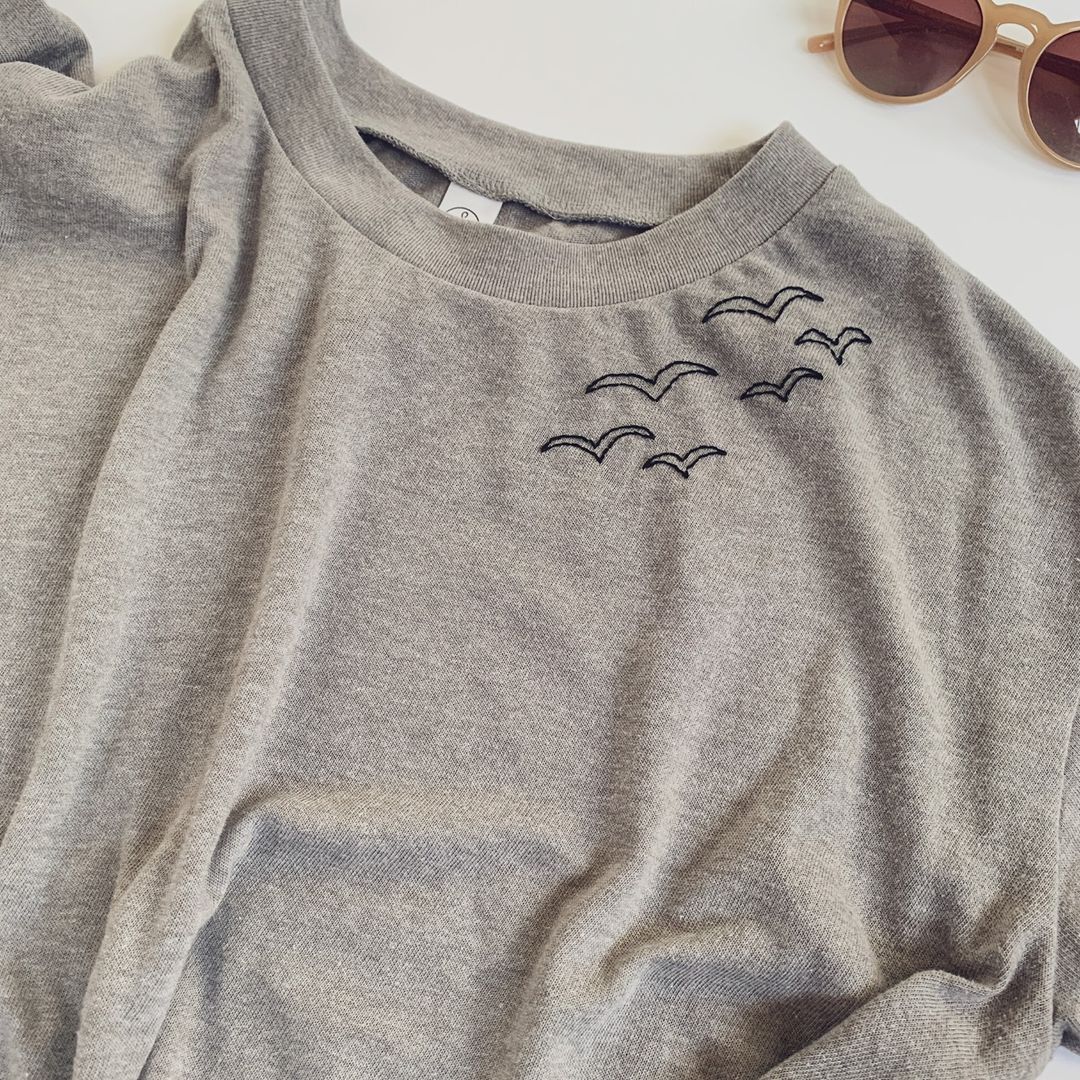 EGA's White on White Crazy Quilted Wall Piece course explores the fun art of crazy quilting, with participants working on a small quilted project. Sewists will learn how to use basic embroidery stitches to create beautiful decorative seams. If you're interested in embellishing your own clothing with stitchwork, this course should spark some inspiration for the trend.
3D Embroidery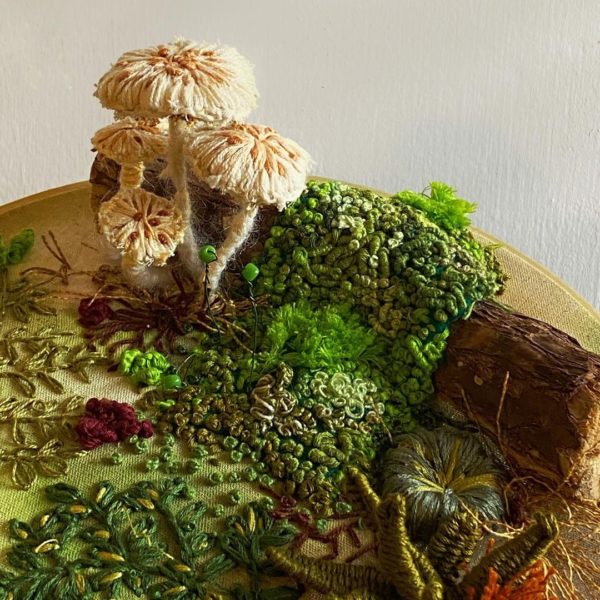 Embroidery that thinks outside the hoop is all the rage right now. From stumpwork embroideries with copious textures bordering on the realistic to freestanding stitched flowers, stitchwork is rising up and sometimes off the canvas to beautify our surroundings.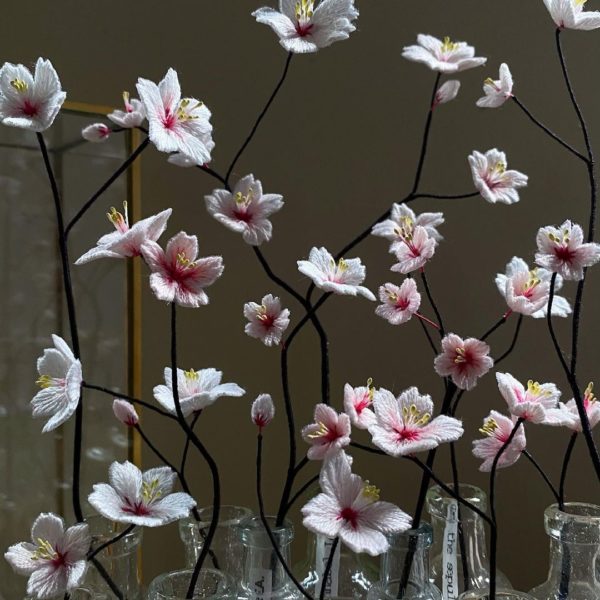 3D embroidery doesn't always have to leave the hoop, either. Sewists are indulging in amusing projects that play with 3D elements, like dazzling jellyfish whose delicate tentacles float off the hoop.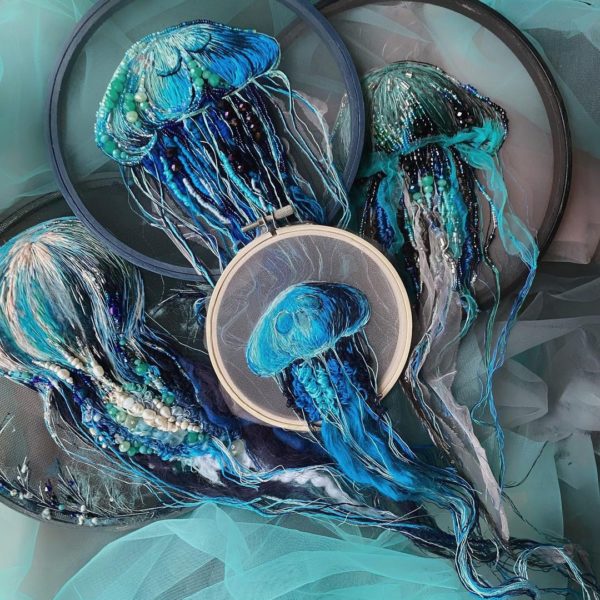 Embroiderers' Guild of America often features courses from skilled stitchers centering on hot techniques like 3D embroidery. Lorna Bateman, a 3D and raised embroidery artist with 30-years teaching experience, recently hosted a series focused on three dimensional embroidery techniques. You can browse our most recent lineup of classes here.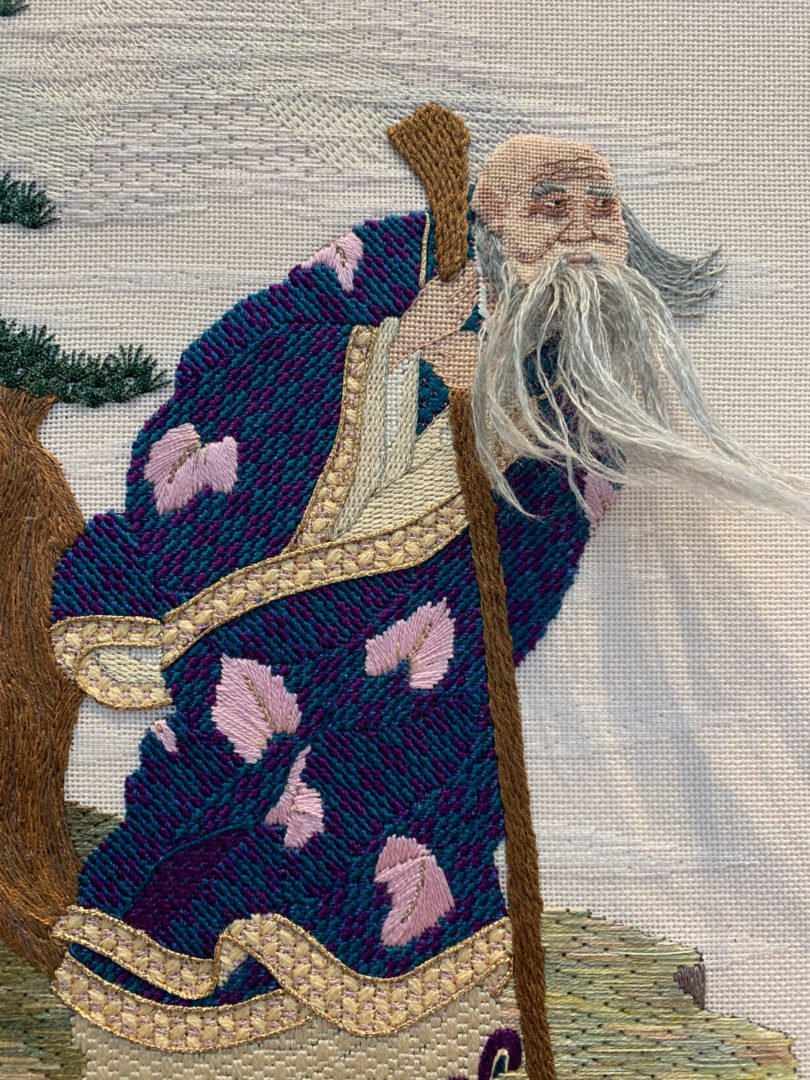 Jewelry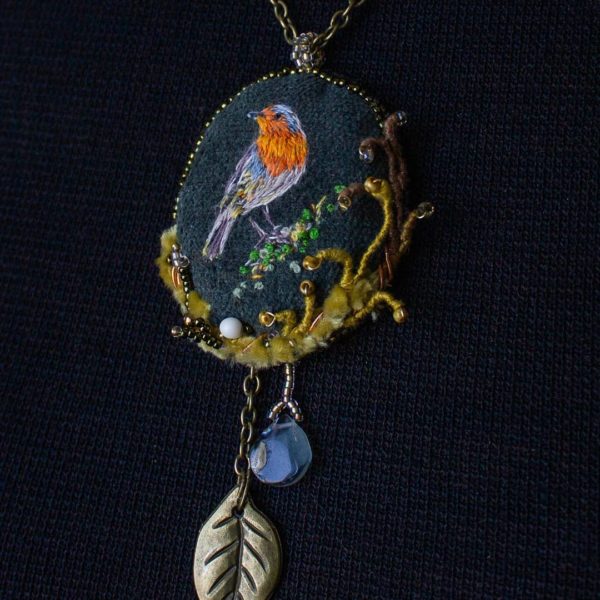 Like embroidered clothing, embroidered jewelry presents an opportunity to turn your work of art into a portable, wearable item. Embroidered necklaces, brooches, bracelets, rings and earrings are everywhere right now. They're easy to make even for beginner stitchers and a fun way to show off your skills!
EGA members enjoy access to the Petite Projects library on site, which offer several small projects that can easily be converted into jewelry pieces, like the Petite Garlands seen below.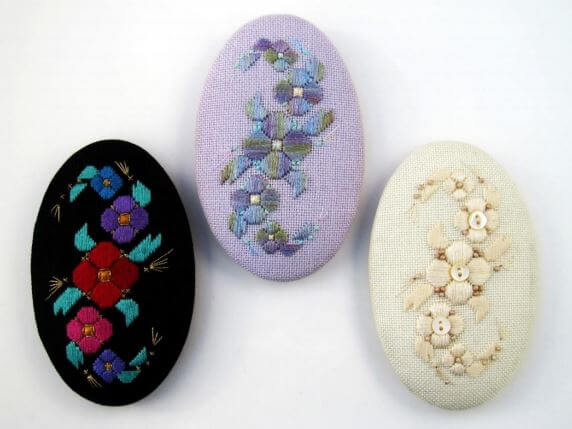 Floating Embroidery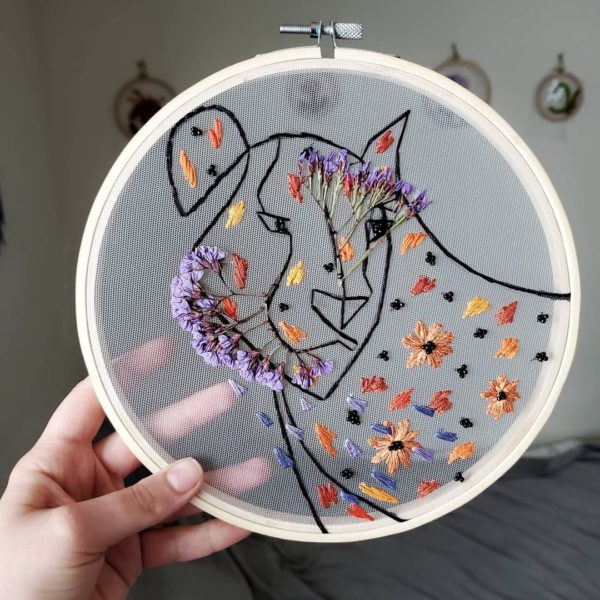 Tulle offers a translucent backdrop against which colorful embroidery really pops. This fun trend may be the modern stitcher's take on the classic Chinese style of embroidery, which often features beautifully intricate stitchwork rendered on fine silk and uses smaller, thinner embroidery needles.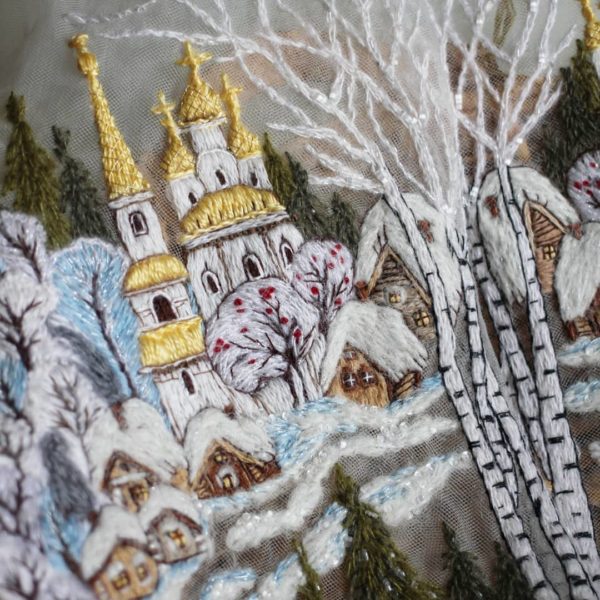 It's as simple as replacing the standard embroidery canvas you might usually place in your hoop with tulle or silk. Be careful with your stitches, though—tulle and silk are not nearly as hardy as canvas, so you'll want to be very deliberate with your stitchwork!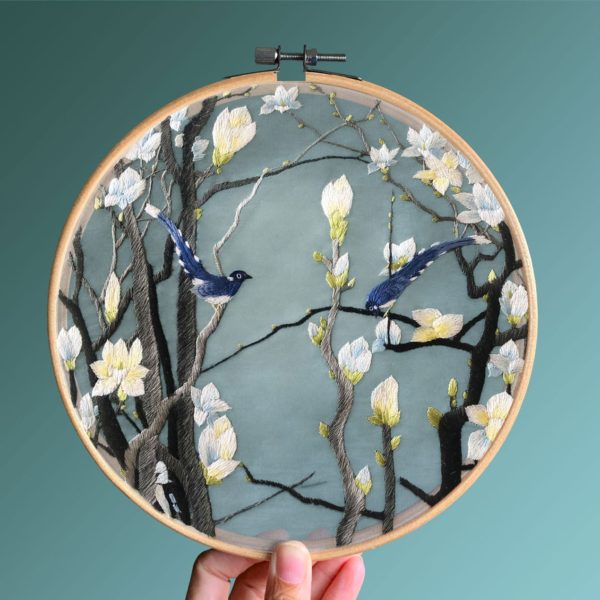 Sashiko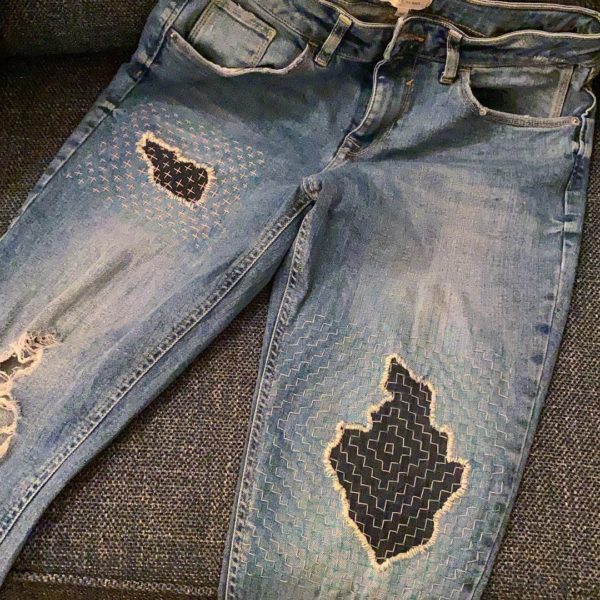 Sashiko is Japanese for "little stabs" and its original intention was as a means of reinforcing clothing in both a functional and decorative way. Sashiko predominantly uses the running stitch, making it an easy practice for new embroiderers.
While stitchers are still enjoying Sashiko to visibly mend worn-out clothing, Sashiko is also popping up as an elegant and intricate method for decorating garments.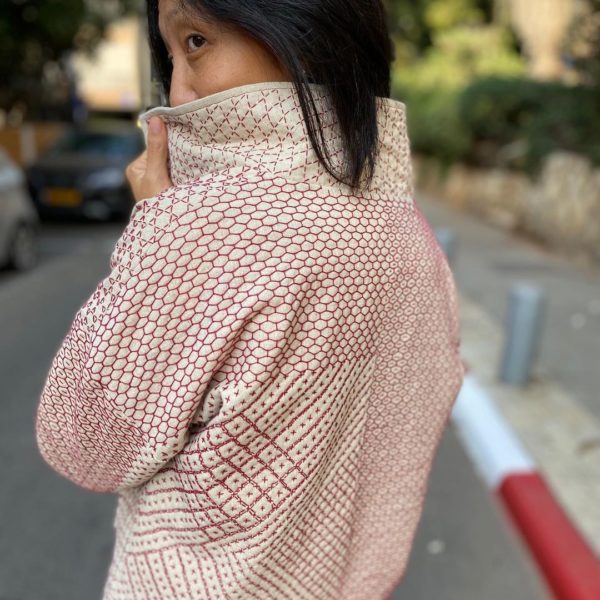 Sashiko is lauded for its utility, beauty, and as a meditative practice. The process of creating elaborate—yet still fairly easy—Sashiko designs make it intriguing for beginners and practiced stitchers alike.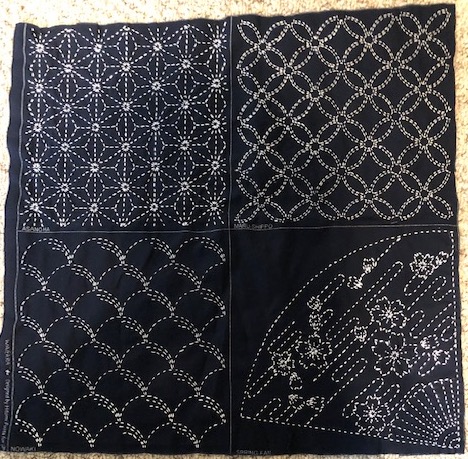 EGA is hosting an upcoming online class called Sashiko Sampler with Jacqui Clarkson that will explore this ancient Japanese embroidery method with sampler stitch diagrams and ideas for creating your own designs.
For access to the Embroiderers' Guild of America's entire course lineup as well as our expansive database of embroidery patterns, needlework articles, and more, sign up to become an EGA member today!