Get Started
This course is currently closed
This course has ended. See more online courses.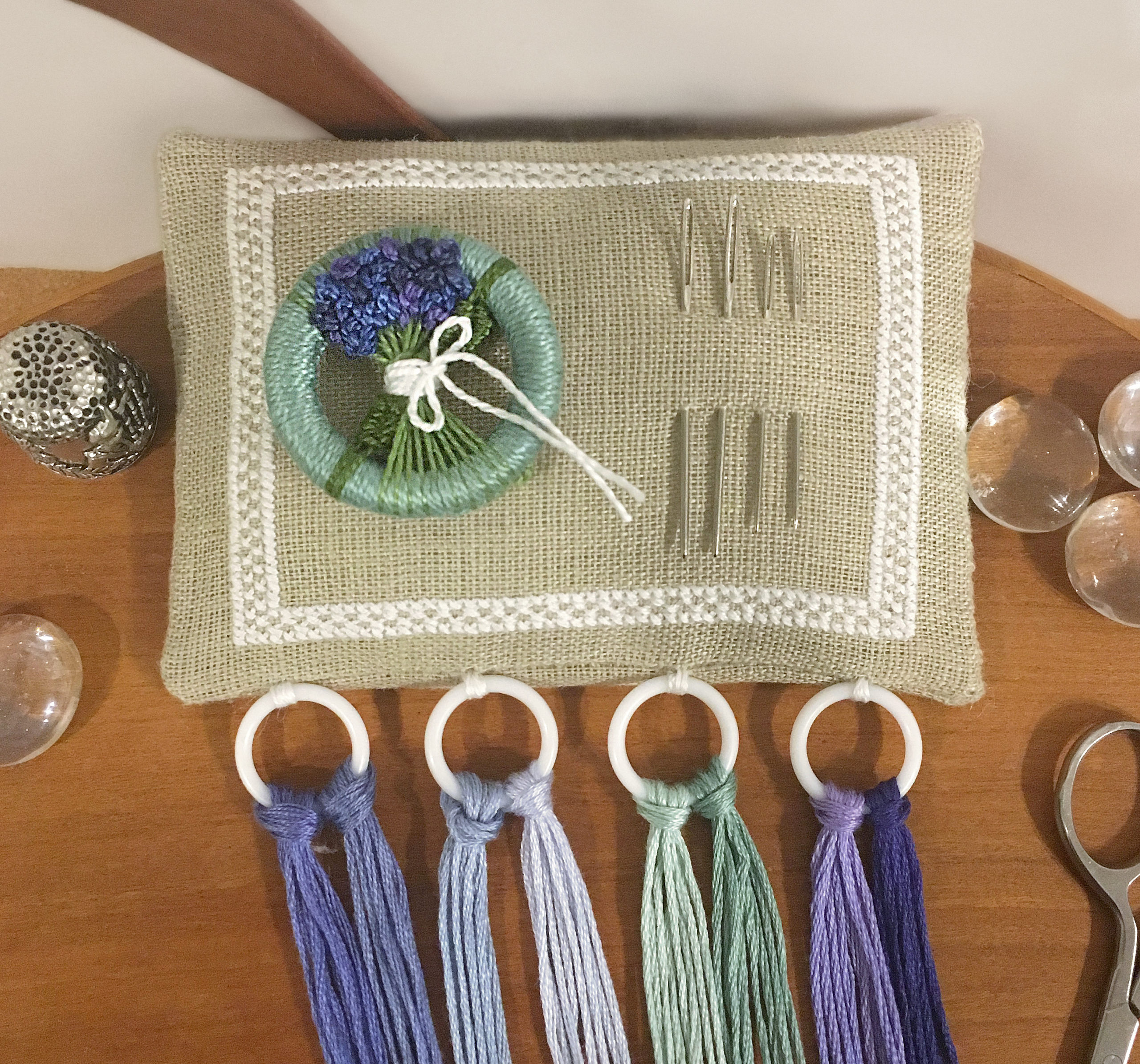 The Dorset Button Needle Minder is a lovely and practical linen needle and thread holder that is an enjoyable and accessible project for stitchers of all levels. First, you will learn how to craft a gorgeous thread wrapped button, and then you will embellish the fabric with a crisp counted cross stitch border, and finally, you will construct the needle and thread holder. Dorset button making was a significant industry in south west England for over two hundred years. The sparse stalks, massed flower heads, and straight leaf button design is reminiscent of the native bluebells which grow in abundance in May on the floors of ancient woods in Dorset County, England.
This contemporary floral variation melds traditional buttony techniques, such as casting, and laying, with needle weaving and colonial and French knot embroidery to create a mini fiber masterpiece. The linen needle holder is comprised of two pieces of linen, with a simple tracery of cross stitch. You will learn a neat seam to attach the two pieces of fabric together, and then you will construct the needle holder.
Dorset Button Needle Minder Information
Design size: 4.75″ x 3.5″
Skill level: All Levels
Technique: Contemporary thread wrapped button
Registration dates: Registration opens May 6 and ends on June 3, 2020.
Number of lessons: 3
Class schedule: Lesson 1 will be posted on August 5, 2020 on the Course Content section of this page. Lesson 2 will be posted on August 12 and Lesson 3 on August 19.
Class cost: Class only $40; Class +Rings Kit $46
Supplies needed: See the list of supplies needed.
About teacher Pat Olski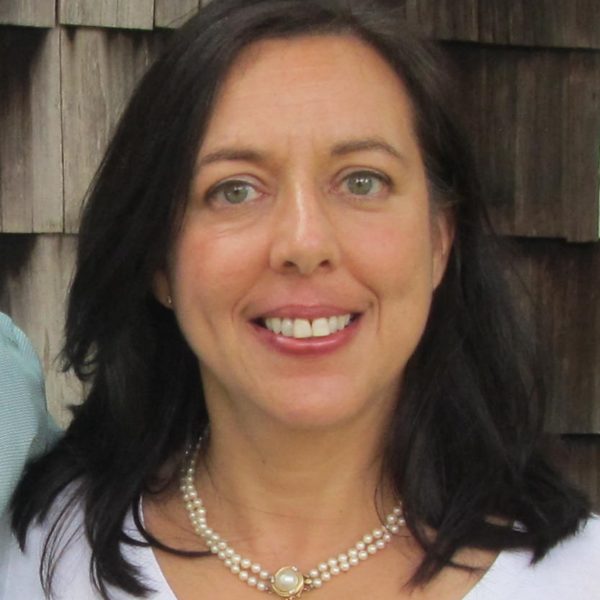 Pat Olski is a professional needlecraft designer, lecturer, and instructor. Her designs and articles, which span an array of topics from traditional needlework techniques to current knitwear trends, have appeared in many books and magazines including Piecework, Vogue Knitting, Knit Simple, and Australia's Inspirations. She loves to teach, and has taught classes in knitting, crocheting, embroidery, and Dorset button making for years at events, such as Vogue Knitting Live and Knitters Day Out, as well as at museums, guilds, libraries, and schools. She is the author of eight yarn craft books including Dishcloths to Crochet: Fun Designs to Brighten Your Kitchen! (Dover-April 18, 2018). Her newest book, a history and project based title The Dorset Button Book is about to be published.
In a 2019 interview in Vogue Knitting magazine, Pat highlighted her passionate mission to teach a new generation of makers the relevance and approachability of heritage needlework techniques. She lives with her family in New Jersey, USA, and is the president of the Bergen Knitters Guild.
Her website is www.YarnWhirled.com
Please note: Online Studio course and kit fees are non-refundable.