Get Started
This course is currently closed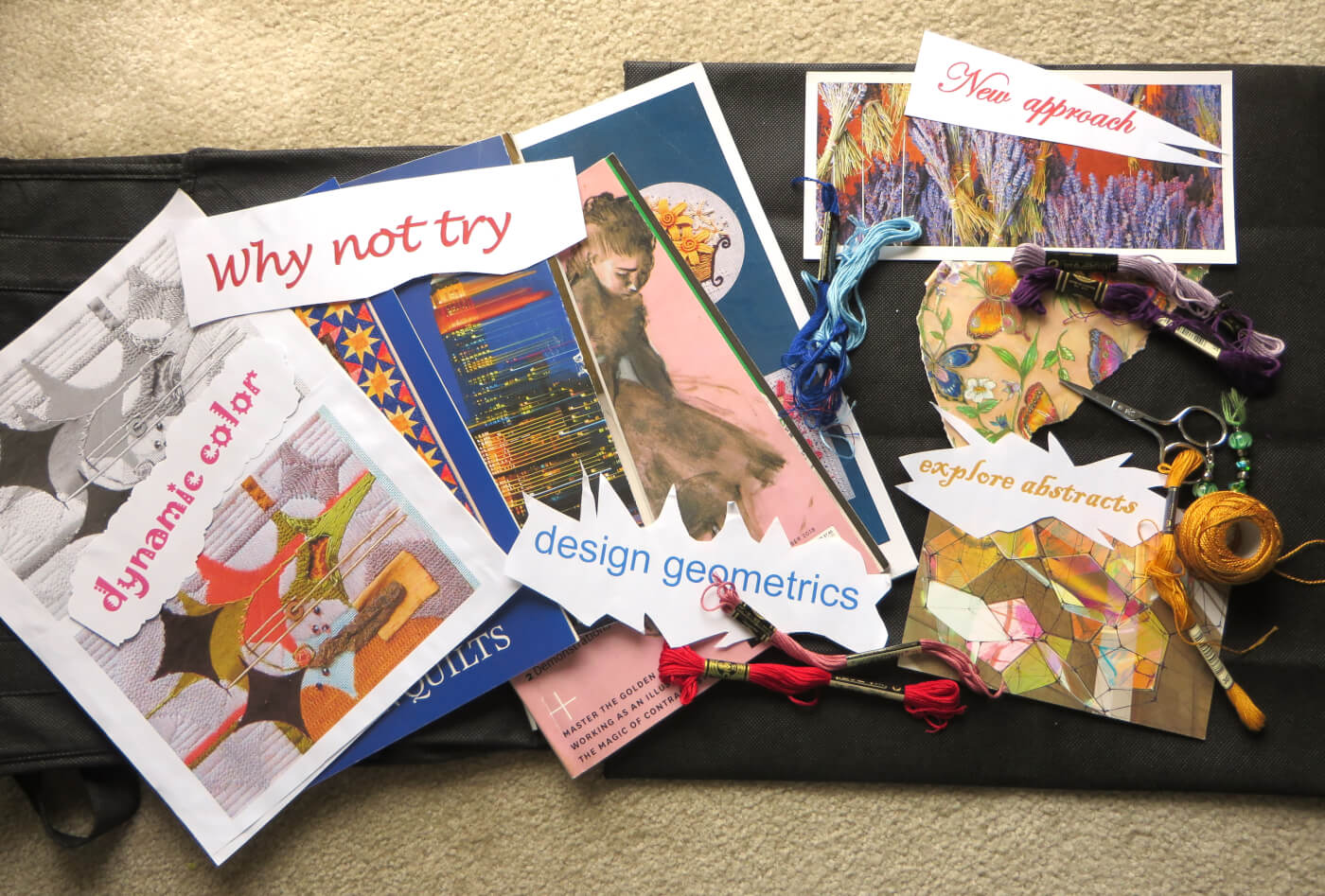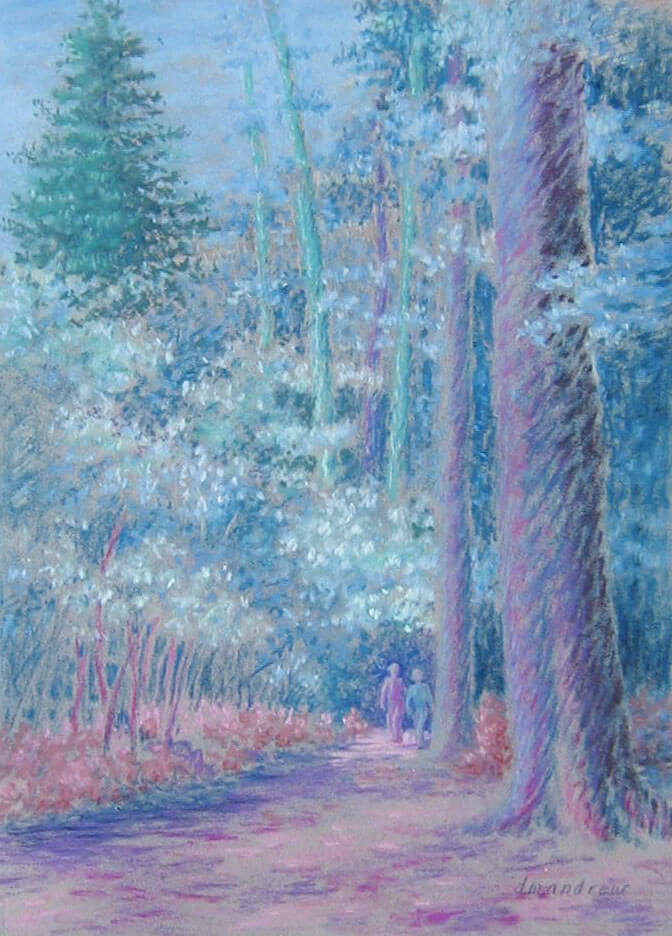 Registration for this course is now closed.
On Color and Design Refresher with teacher Dolores Andrew students will explore aspects of both color and design from several different angles. There will be painting exercises, and also collage and drawing time.
Besides being a fiber art medium, Color is very personal. It is evident in how we dress, shop, worship, or sometimes even with how and what we eat.
Like Color, Design is also personal. It affects, and is affected by, many of these same choices.
With some guidelines to review, plus handouts and other visuals, simple, but challenging exercises in color will help to restart the juices. Possibly, new approaches to both Color and Design, will gradually emerge to inspire you.
Whether you are a beginner, hoping to gain some information about a new subject, or an experienced stitcher looking for a new direction, I am hoping that you will find a refreshed outlook on how to turn your idea into a marvelous piece of embroidery.
Color and Design Refresher Information
Skill Level: All
Class Kit: None
Student to Supply: See the list of supplies recommended for this class here.
Registration closes: May 1, 2019
Number of lessons: 4
Classes start: Lesson 1 will be posted on June 12 and additional lessons posted every other Wednesday through July 24, 2019.
About teacher Dolores Andrew
Dolores Andrew works in a variety of media, including pen and ink, watercolor, pastel, charcoal and scratchboard. She is represented in public and private collections throughout the United States. She is basically a realist, with a crisp, understated representational style. Her work, while detailed and accurate, has an air of preciseness and cool briskness which avoids being stilted or rigid. Her more loosely drawn line work in pen and ink shows her interest in the character and mood created by economy of line. When her subjects are buildings or landscapes, they range from the famous landmarks to the mundane. Her still life paintings are usually flowers.  Dolores has taught fine arts and needlework at the college level and privately, as well as workshops for local, regional and national groups. She actively judges and lectures in the fine arts and needle arts fields.