To help you in your creative journey, today we give you a look at two great embroidery tools for needleworkers. We hope that you will find them useful. For more great resources, including our Glossary of Embroidery Terms and the free download A Little Book of Embroidery Basics visit our Resources page.
RSN Stitch Bank

To mark their 150th anniversary, the Royal School of Needlework created the RSN Stitch Bank. If you haven't visited the stitch bank yet, you are in for a treat! The stitch bank has step-by-step instructions with photos, illustrations and videos for 200 different stitches. If you are wondering the technique behind a specific stitch, chances are you will find it here and with detailed instructions.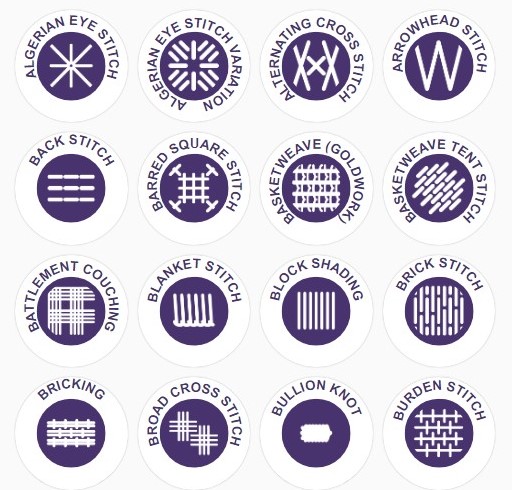 Here's more information about the RSN Stitch Bank from their page: "The RSN Stitch Bank aims to digitally conserve and showcase the wide variety of the world's embroidery stitches and the ways in which they have been used in different cultures and times. The RSN Stitch Bank is an ongoing project. More stitches will be added regularly and the RSN will be working with partners around the world to include stitches from different traditions."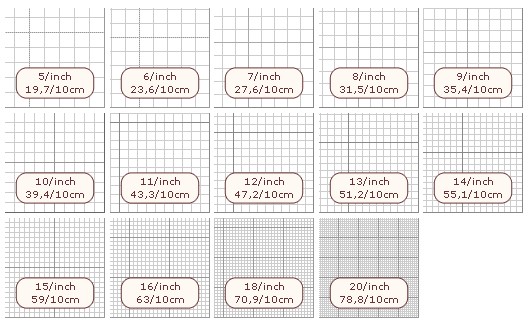 Graph Paper creator by Stitchpoint
Having graph paper handy is a great way to ensure you are prepared when designing a patterns or updating your previous designs. A trip to the store to buy graph paper can burst your creative bubble creativity, and buying a physical notebook online means there will be waiting involved.
For the moments when you need graph paper fast, we found a great online tool from Stitchpoint. Their Graph Paper Creator Tool allows embroidery designers to create PDFs of different sizes providing lots of options for different projects. Here's more about Stitchpoint's Graph paper for charted design tool from their website: "It is always nice to have graph paper on hand in order to draw patterns yourself or to rearrange or adapt existing patterns. If you use too many patterns or patterns that are too big, then you will need an overview, and it is handy to have many squares on one sheet. If you make something complicated with many colours or many backstitches, bigger squares are more practical. In other cases, it is recommended to use squares the size of your cross stitches."
We want to see your embroidery! Share your work on Instagram using #EGAStitchers. Learn more.