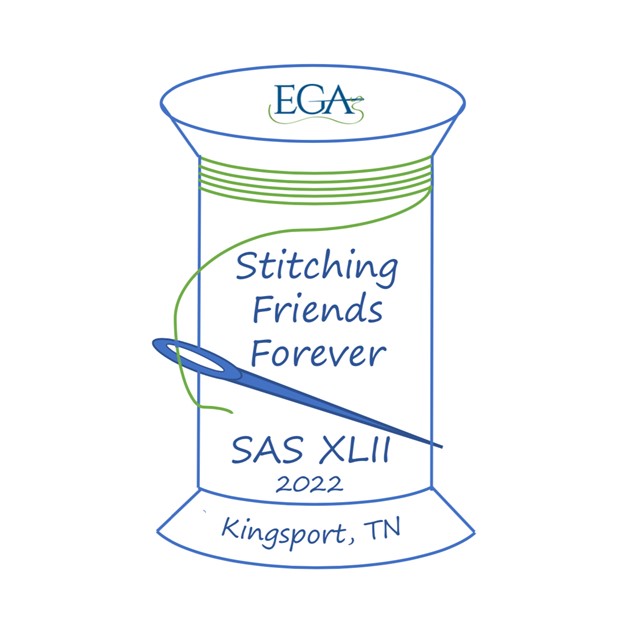 The Tennessee Valley Region wants to see YOU in Kingsport, TN on June 24-26, 2022. Enjoy seeing old friends and making new ones at the TVR Share-A-Stitch XLII: Stitching Friends Forever.
We will have two days of great classes, a banquet, merchandise night, opportunity baskets, boutique, used bookstore and more.
Remember, Early Registration will end soon – July 31, 2021. All forms must be postmarked by July 31st or earlier. After we close Early Registration we will reopen registration in the fall. Why wait?? Go ahead and sign up now! While you can get your selection of class!