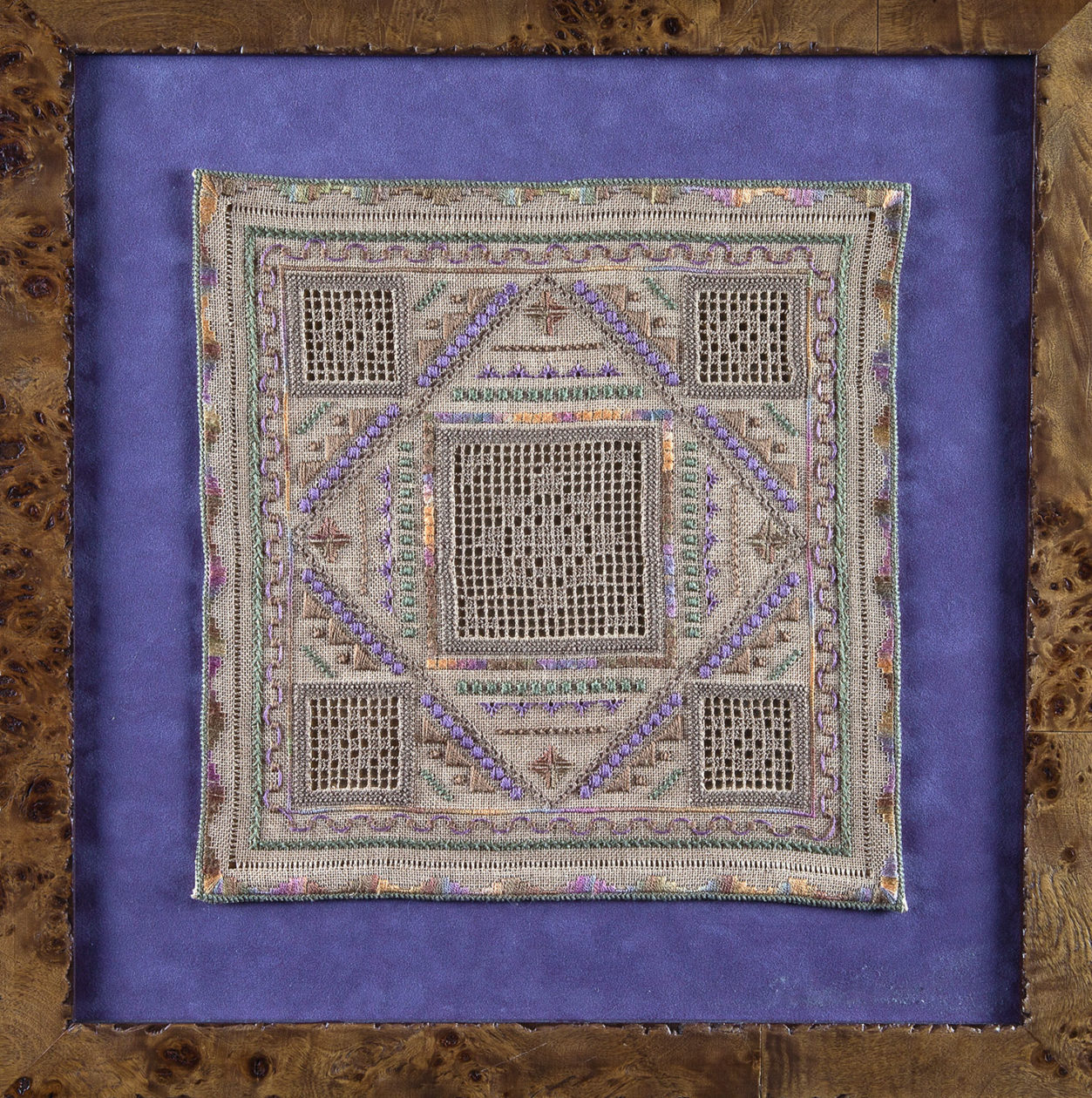 Our Group Correspondence Course Desert Strands with Becky Autry will no longer be available after the end of 2023. Desert Strands is currently available as a GCC Lightning Round through February 28, 2023. This means that individual members can register for this correspondence course for a limited time.
After February 28, 2023 and through December 31, 2023 the course will only be available as a Group Correspondence Course.
Desert Strands with teacher Becky Autry combines 18 different stitches with blocks of Russian drawn thread. Russian drawn thread is similar to other filet techniques found in needlework from various European countries. There are basically four components of the design; corner triangles, diamond points, center and borders. The piece can either be framed and/or hemstitched.
Desert Strands can be stitched using the colors selected by the teacher to reflect the stitcher's vison of desert colors. Students are encouraged to select their own color palette by first selecting an overdyed fiber of their choice and then selecting coordinating colors in cotton floss. Students are also encouraged to create their own design for the Russian drawn thread grid. This is a good project for the advanced beginner to intermediate stitcher.
Our GCCs offer low cost, high quality learning experiences for groups of up to 20 participants plus their group coordinator. GCCs are open to all EGA members. You can learn more about our Group Correspondence Courses and download the GCC registration form here.
Lightning Rounds
We currently have 4 additional GCC Lightning Rounds available for registration through February 28, 2023. While there is not an online component to these correspondence courses, you get to learn directly with your teacher.