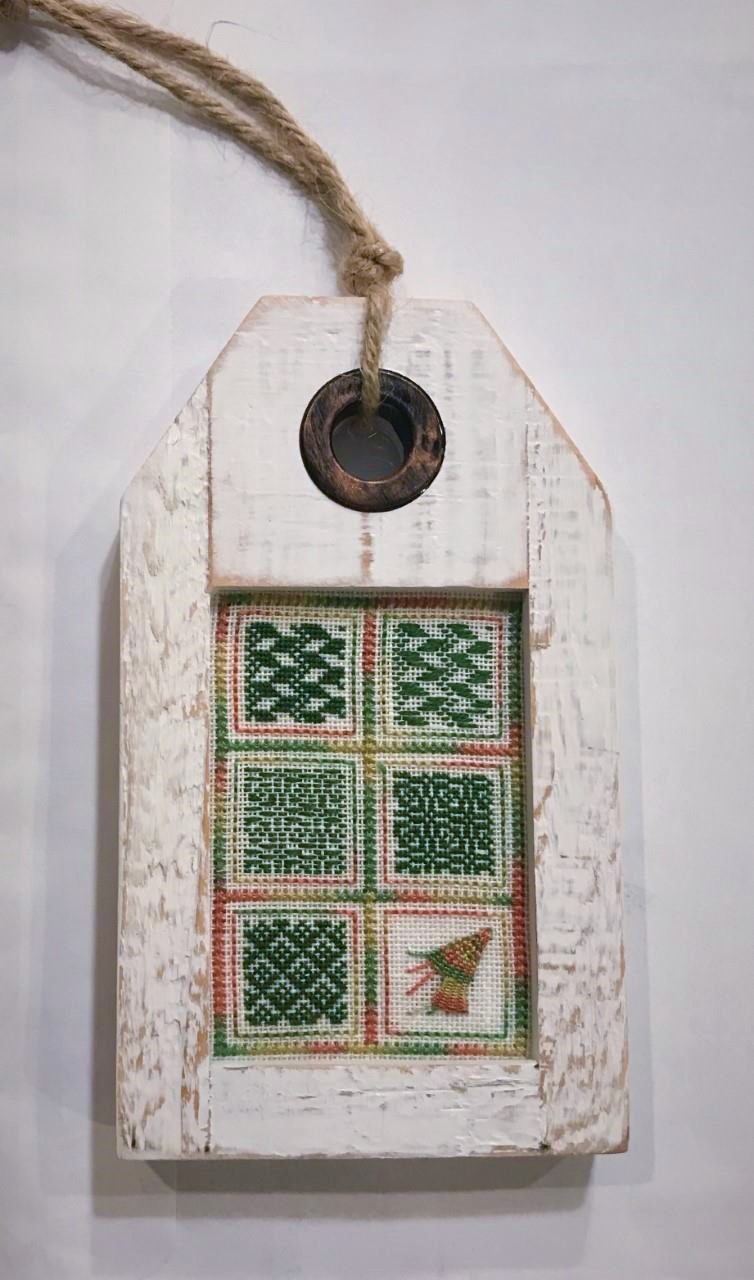 For our November stitch-a-long on Facebook we're stocking you up for the future with a selection of freebie charts for fall and winter stitching.  Here's more about this month's stitch-a-long and some updates regarding the future of our Stitch-a-long group admin Kate Gaunt:
November is a time to be thankful and Leslie and I would like to thank you for supporting this Stitch-a-Long (SAL) page for four and a half years. Can you believe we started this adventure in July of 2017? When we started, we weren't exactly sure where we were heading but both Leslie and I felt a need to create an interactive community online for EGA and now, more than 5000 participants later, I think we've accomplished that. It's been a great deal of fun, but we're also a bit worn out. 🙂 Leslie and I will be retiring from the SAL FB page in December. Our EGA officers are actively looking for someone (or more than one someone) to take over this page to keep it going. It's clear you like it! Like many things these days, it's challenging to get people to volunteer for positions, but if you like this page and want to see it going, we could use some help. You can send a message to marketing@egausa.org to offer suggestions and ideas and even to volunteer.
We fully expect that this page will continue in some fashion, so don't panic. Leslie and I will be back in December with a fresh project to finish out the year. For this month's SAL, we're stocking you up for the future with a selection of freebie charts for fall and winter stitching. We even found a beading project for Hanukkah. I tried to go back to original sources to make sure these are truly "freebies." Here is a list that should keep you busy for a while.
Fall and Thanksgiving Freebies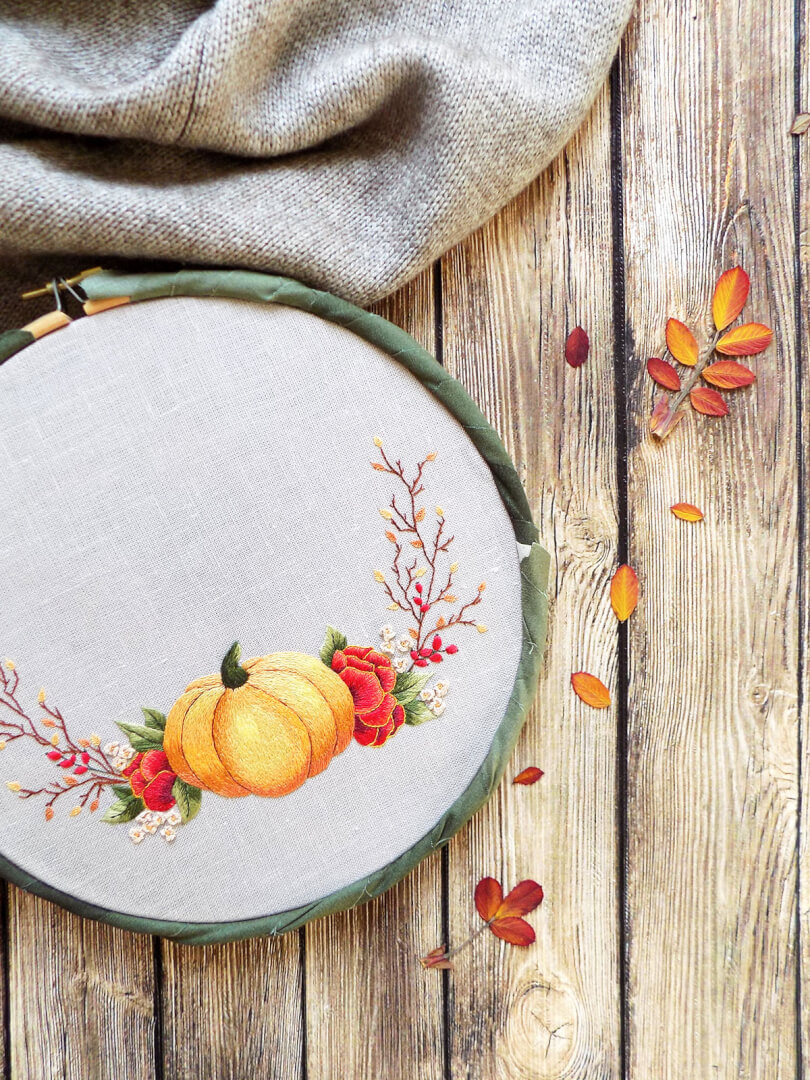 Pumpkin Embroidery Project by Stitch Floral – EGA Website
Brew Haha Design from Plum Street Samplers
Free Charts from blackbird Designs
Autumn Freebie Patterns from Ana Stitches Autumn
FREE Cross Stitch Patterns from Tiny Modernist
Plum Street Samplers' Give Thanks
Free Thanksgiving Cross Stitch Chart from DMC
Free Fall Embroidery Design by Adventures of  a DIY Mom
Free Thanksgiving Embroidery Design: Give Thanks with stitches
Not Forgotten Farm's Big Red Acorn
Oak Leaf Needlebook and an Acorn Fob by Denise Pratt and Suzanne Bruno – October and November 2019 Stitch-a-long 
Hanukkah
Hanukkah Menorah Kincavel Krosses
Hanukkah Peyote Beading Patterns from Sleepless Beader
Christmas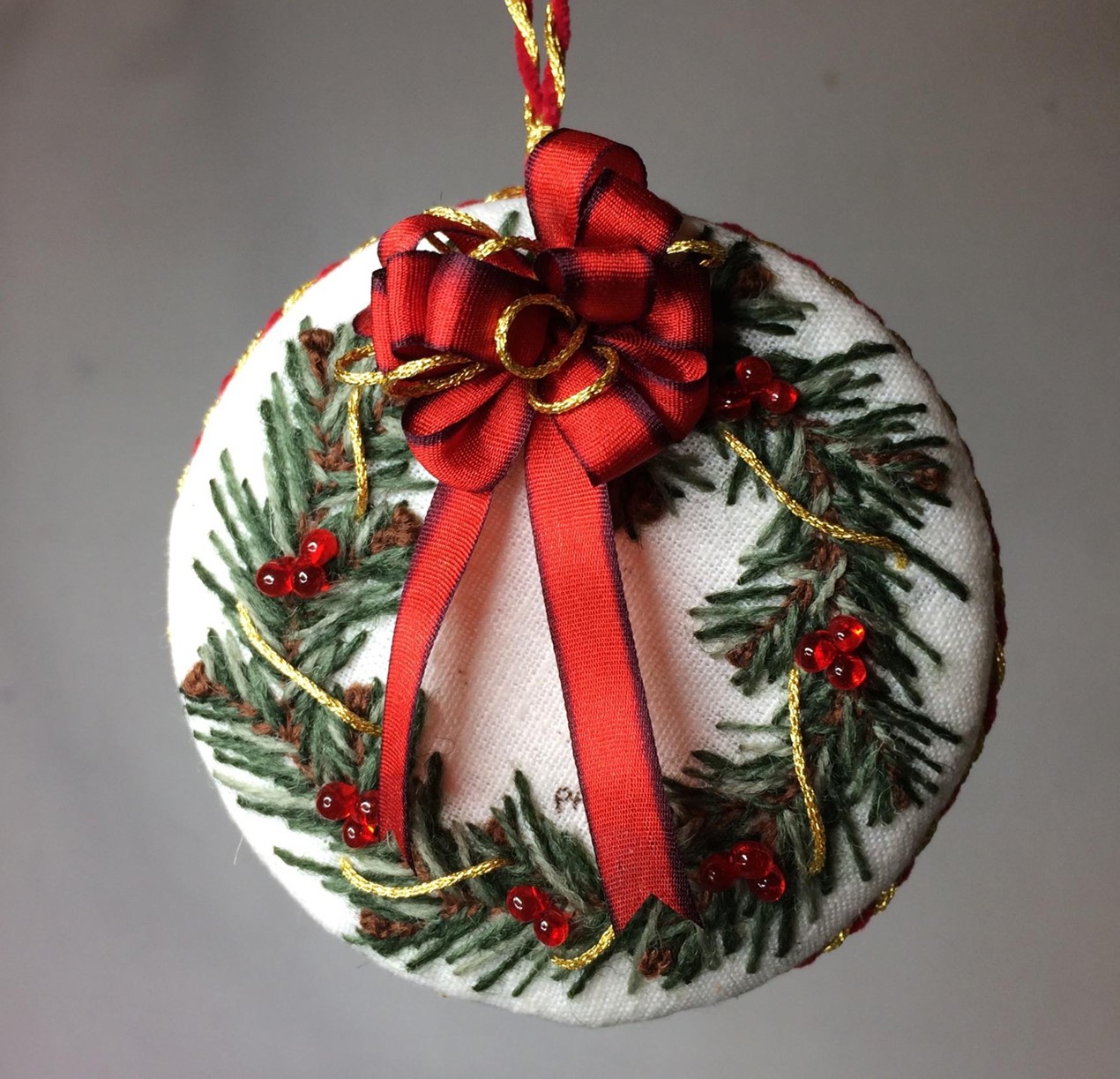 Crewel Wreath Ornament Chart by Lucy Edmison – EGA Website
Reindeer Ornament Chart by Mary Waldsmith – EGA Website
Gift Tag Sampler Chart by Eileen J Bennett – EGA Website
Joy Christmas Ornament from Home Stitchness
Christmas Fireplace from Country Living
Ornament Cross Stitch Patterns from Hugs Are Fun
Christmas Time ornament from Kreinik
Peppermint Candy Stocking by Shawn Miller – November 2020 Stitch-a-long
Birds & Holly  wool felt project by Katie Tomlinson – December 2020 Stitch-a-long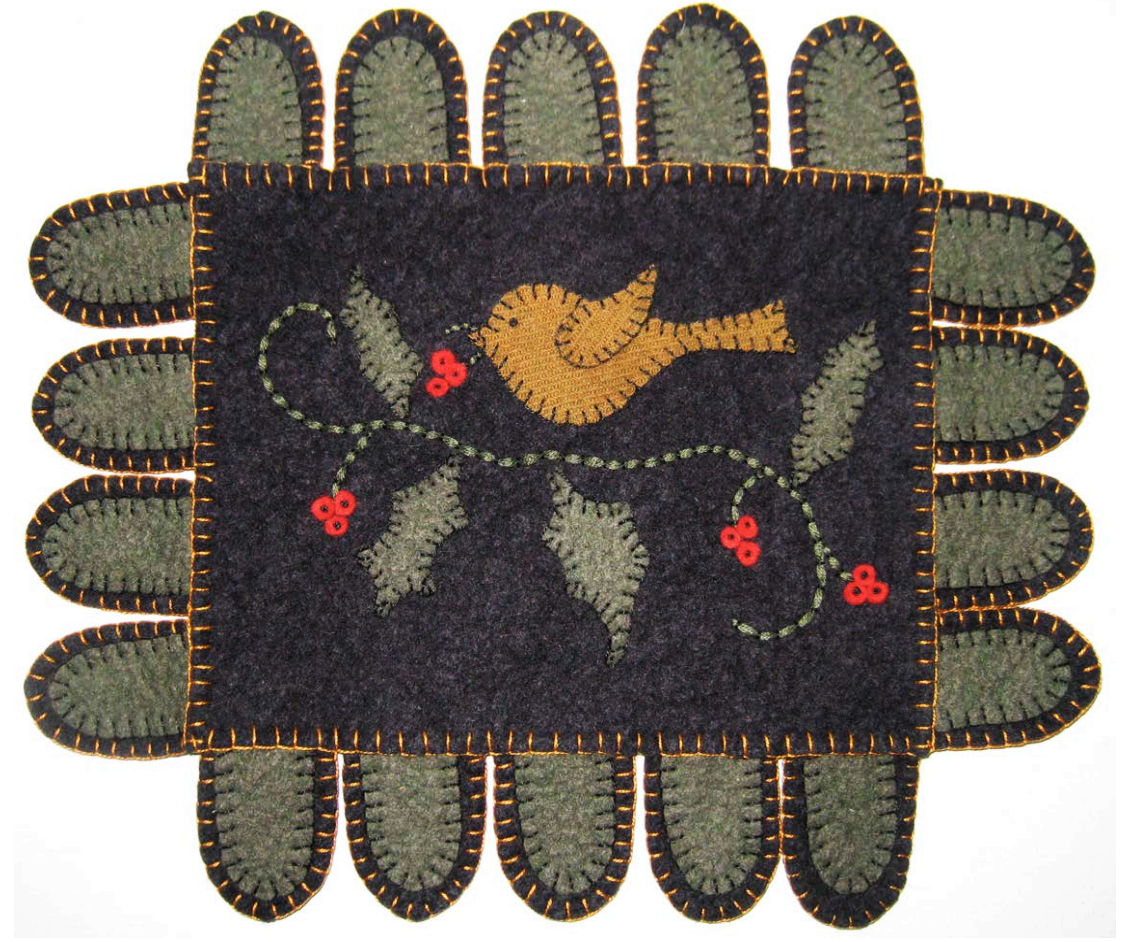 To participate in November's SAL, just show us your stitching — or your planned stitching — from any of these sources. And if you've already stitched one of these projects, please show us that too!
As I said at the start of this post, November and the celebration of Thanksgiving in the USA reminds us to be thankful. Leslie and I are thankful for the opportunity to have shared our love for needlework with you over the past four and a half years. Happy stitching!