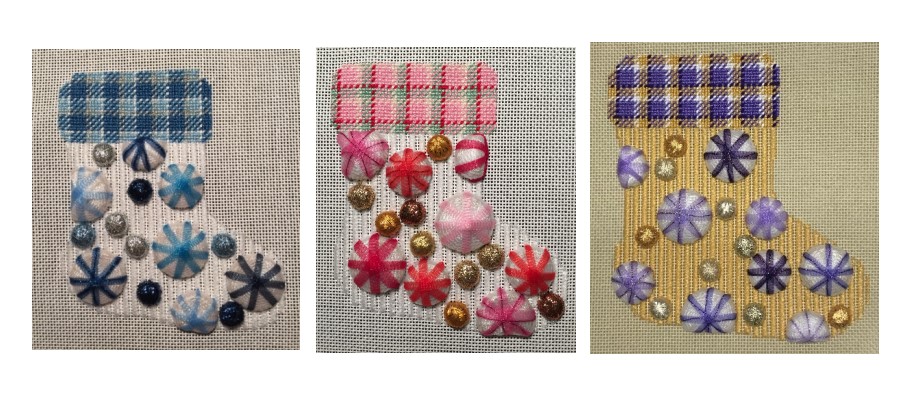 For our November Stitch-a-long on Facebook we are stitching a delightful Peppermint Candy Stocking design by EGA member and former South Central Region director Shawn Miller.
Here's more about this month's project from Stitch-a-long admin Kate Gaunt:
It's time for our November Stitch-a-Long project! Thank you to Shawn Miller for her adorable Peppermint Candy Stocking design. Shawn's contributions to EGA are extensive. This project originated during Shawn's tenure as the Region Director for the South Central Region. Shawn traveled the region and taught this project to most (if not all) of the region's chapters as part of her outreach. What a great way to get to know her region's members! We are grateful that Shawn is willing to share this creative project with all of us via the EGA Stitch-a-Long!
I've uploaded the directions to the Files section of the group. You can download the directions clicking here. Those of you who enjoy "stitching in season" will appreciate that Shawn has included detailed finishing instructions so you can finish your stocking yourself. If you'd like a simpler finish, it would be easy to adapt the concepts in this project to create a square design that could be used as a flat ornament or as the lid to a box with holiday trinkets inside. I can see some adorable table favors in my future!