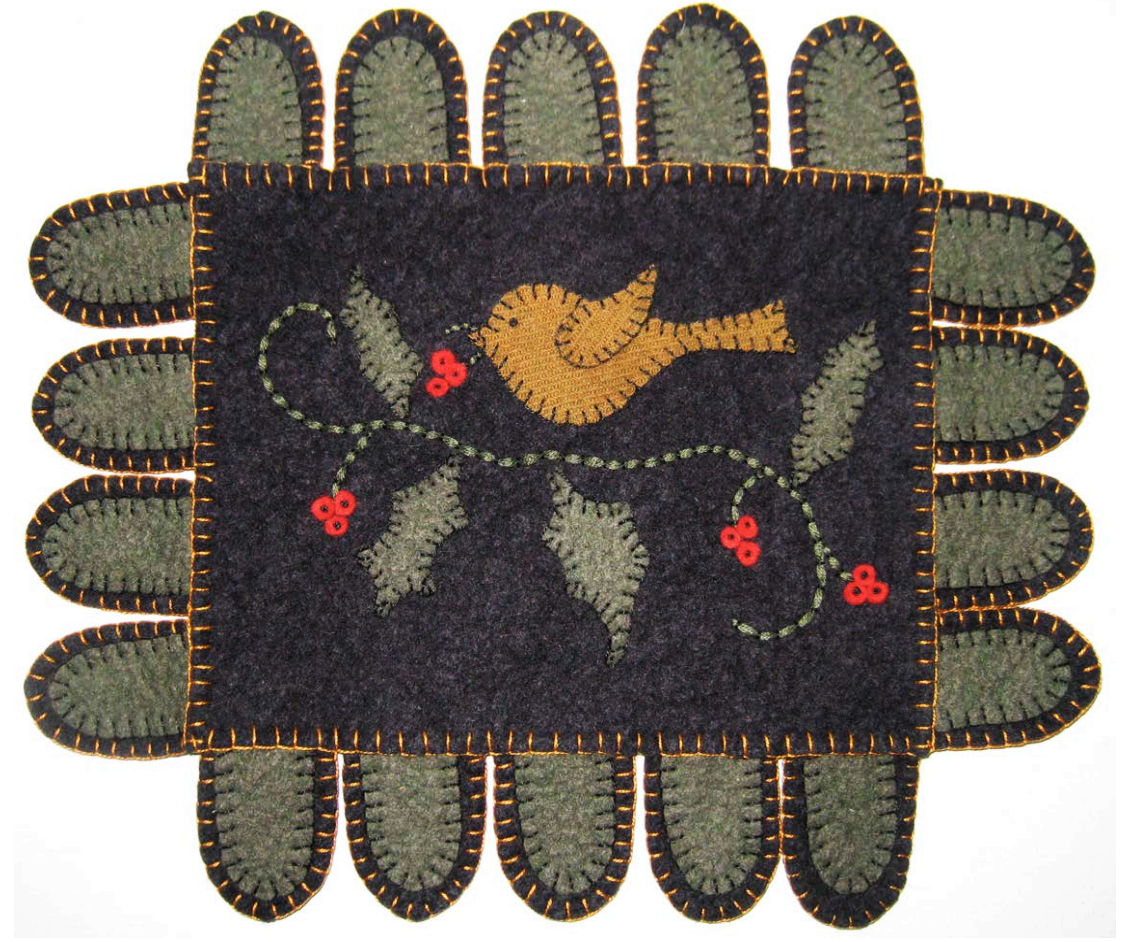 For our December Stitch-a-long on Facebook we are stitching a gorgeous wool felt project by EGA member Katie Tomlinson!
Here's more about this month's project from Stitch-a-long admin Kate Gaunt:
This design comes to us from Katie Tomlinson of the Corning Chapter (Corning, New York) in the Mid-Eastern Region of EGA. Katie was the winner of our 2019 Bookmark Contest with her Darning Pattern Bookmark (September 2020 SAL) so it's clear she enjoys many types of embroidery. This project immediately appealed to me with its cheerful imagery. It's a project that can be completed fairly quickly — something that's certainly welcome during this hectic time of year. You can download the file for the project below.
Thank you to Katie for her generous support of the EGA SAL Facebook page!
Also, if you're looking for more projects to keep you busy this season, the Mid-Eastern Region has a special fundraising event featuring a project from a beloved member, Connie Root. It's called Amadeus & Friends and it's available for a $15 donation. You can find the details here: https://egausa.org/amadeus-friends-download/
Thanks again to Katie and happy December stitching!