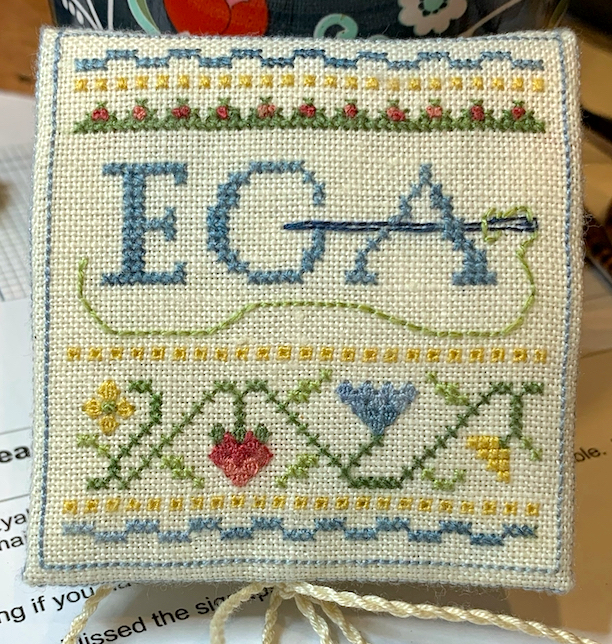 For our May stitch-a-long on Facebook we are stitching a beautiful needlecase! Here's more about this month's stitch-a-long from admin Kate Gaunt:
A special treat!For our May 2021 project, we have a darling needlecase designed by EGA member Barbara Jackson of Tristan Brooks Designs. This project features the new EGA logo and continues our creativity theme. You can download the instructions here. Thank you to Barbara for designing this especially for us!
May is a busy time for EGA since our annual membership renews on May 31. It's an excellent time to join EGA, if you haven't already done so. I have a special reason for encouraging you to join EGA at this time. There are COMPANION pieces from Barbara Jackson coming in the June issue of Needle Arts magazine (EGA's member magazine) and if you join now, the June issue can be on its way to you when it's published next month. Members also get access to more than 70 (yes, that many!) petite projects along with our quarterly magazine. EGA also offers many correspondence courses and other learning opportunities. You can join EGA here.
Thank you to Barbara for this adorable needlecase and we look forward to the additional projects coming in Needle Arts.