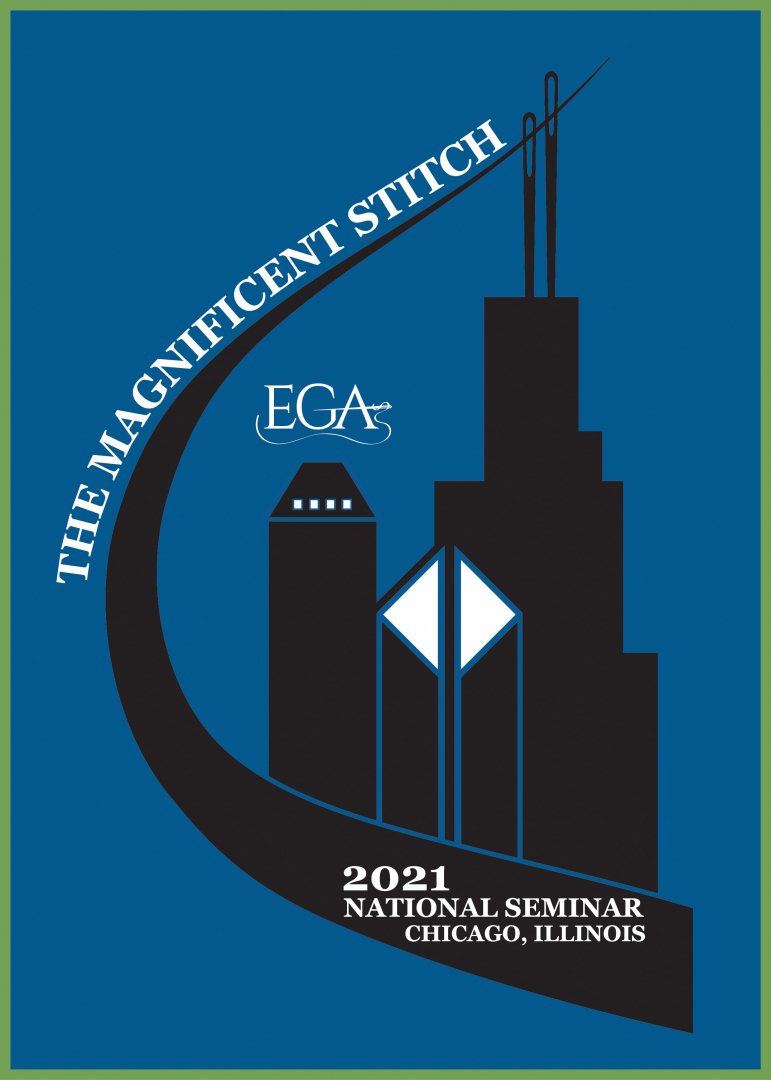 Open Registration for our National Seminar 2021: The Magnificent Stitch has started and will be available through June 15, 2021. Seminar 2021 Central has been updated with new registration information, class updates and more.
We are including some pictures of the exciting classes below, but you can see all the available classes in our 2021 Seminar Classes page. Please note that open registration is first-come, first-served, and classes may fill up quickly, so don't wait too long to make your plans. Our Great Lakes Region will be hosting four mini-classes on the night of Tuesday, August 31, 2021, learn more about those in the 2021 Region Mini Classes page.
On Seminar Central 2021 you can currently find: Open Registration, FAQs about Virtual vs. In-Person Seminar, Hotel information; Information about submitting your work for our Education Exhibit and Golden Needle Awards; The Magnificent Stitch Merchandise, Schedule of Events and more.