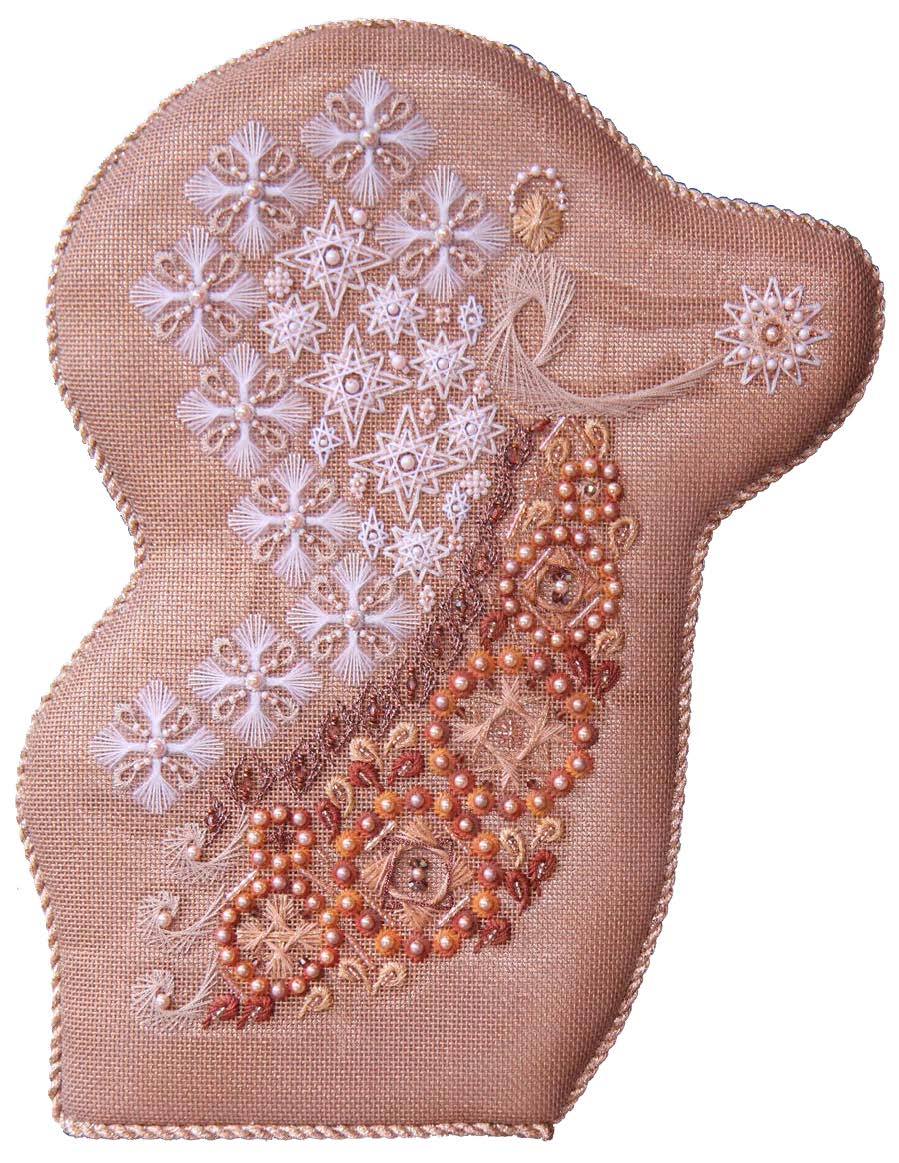 In Starlight Angel with teacher Kurdy Biggs we will bring Star Light to life using a stitch library consisting of variations of the Crescent stitch, along with Jessicas, Walnetos, and Mistake stitches. These stitches will be worked with an array of lustrous silks that include Soie Perlee, Entice, Gloriana overdyed silk, and Elegance: along with Accentuate and Kreinik metallics.
Registration closes on  February 1. The PDF Lessons and Videos for the class will be posted to the class page bi-weekly starting April 5, 2023.
Here's a quick rundown of how our online classes work:  Students get access to the class content based on the class schedule and to a class discussion forum where the teacher will answer students' questions and where students can post photos of their progress and communicate with each other. Lessons can be downloaded at any time up to two months after the last lesson is posted.  Please check the details for each class to see if the class format will include video instruction.
We have one additional class coming soon!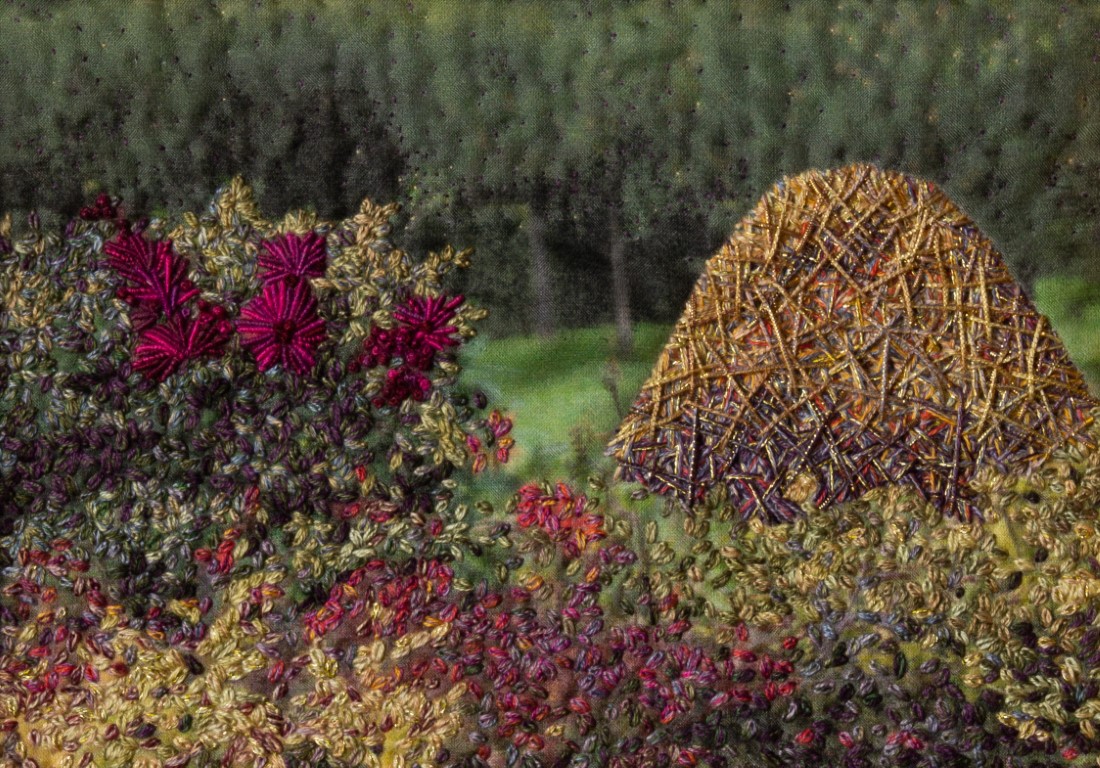 In Haystacks of Giverny with Katherine Diuguid, students will learn a non-traditional approach to quilting and embroidery taking inspiration from Monet's haystacks. Digitally printed images will be layered and stitched to create a composition unique to each student. The piece will be worked without a hoop to allow each student's hand to alter the tension and naturally shift the image. Traditional embroidery stitches will be used in combination with thread mixing techniques. Creative metal embroidery techniques will be introduced to add texture and dimension. Registration: February 1, 2023 – March 1, 2023 Class Schedule: May 3-24, 2023 Learn more and sign up for a reminder!
Lightning Rounds
We currently have 5 GCC Lightning Rounds available for registration through February 28, 2023. While there is not an online component to these correspondence courses, you get to learn directly with your teacher.
Virtual Lecture Series
We recently announced changes to our Virtual Lecture Series process, which among other things includes an exciting change allowing up to 500 members to participate!
Registration for our January lecture, Quaker Schoolgirl Needlework in Seventeenth-Century London with Isabella Rosner starts on January 5 and will be open through January 26, with the lecture taking place on Saturday, January 28 at 1pm Eastern. Learn more.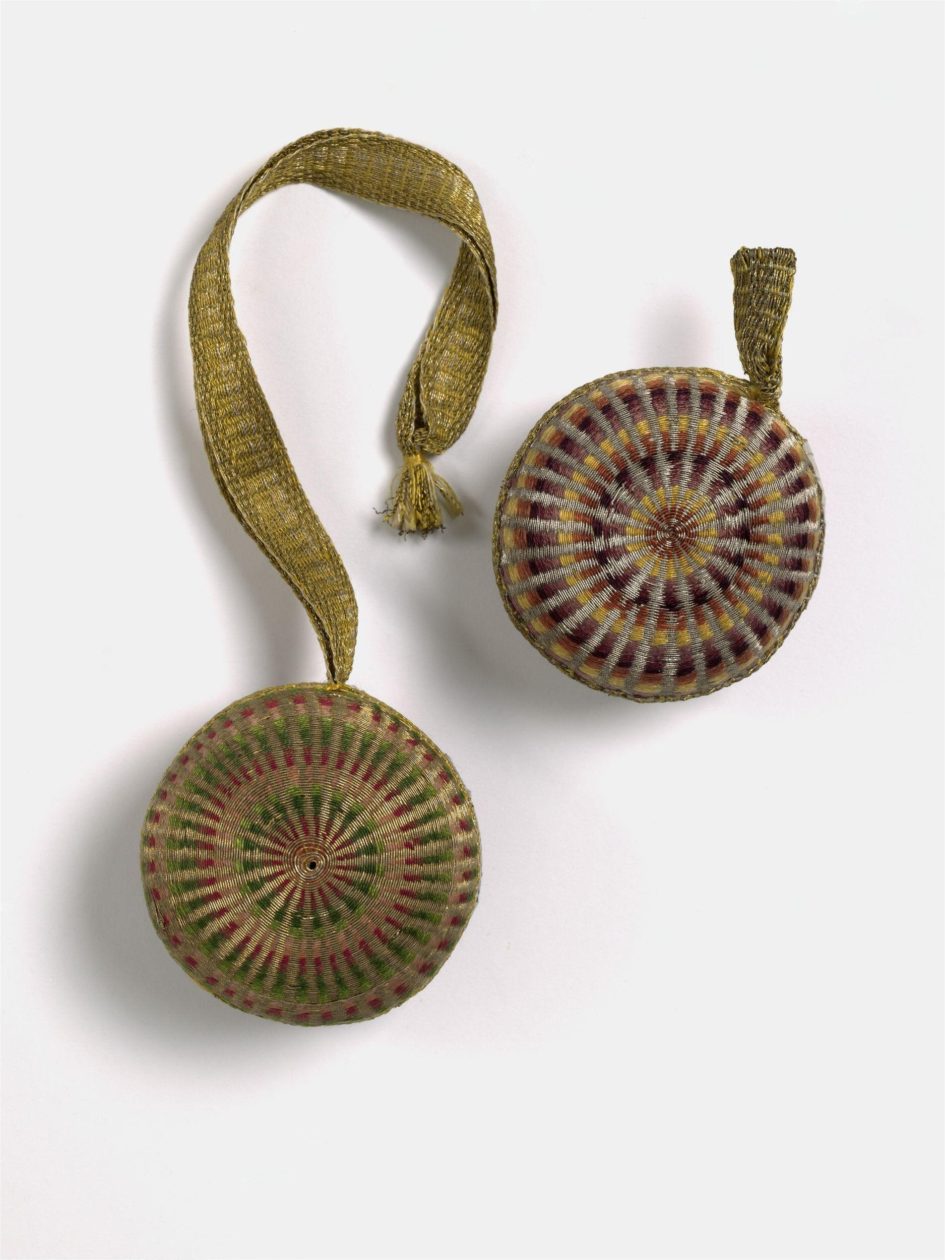 The next lecture, A Journey into Tibet's Sacred Textile Art with Leslie Rinchen-Wongmo will be open for registration from January 19 through February 9, 2023 with the lecture taking place on Saturday, February 11, 2023 1PM Eastern. Learn more.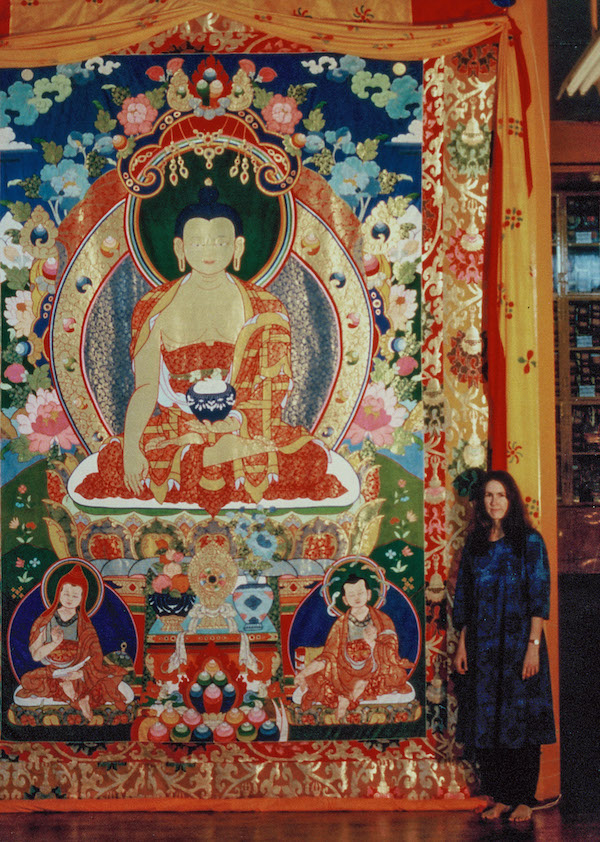 We will also have the virtual lecture Elizabethan Embroidery And The Trevelyon Miscellany Of 1608 with Kathy Andrews. This lecture will be open for registration from February 16 to March 9, 2023 with the lecture taking place Saturday, March 11, 2023 1PM Eastern. Learn more.