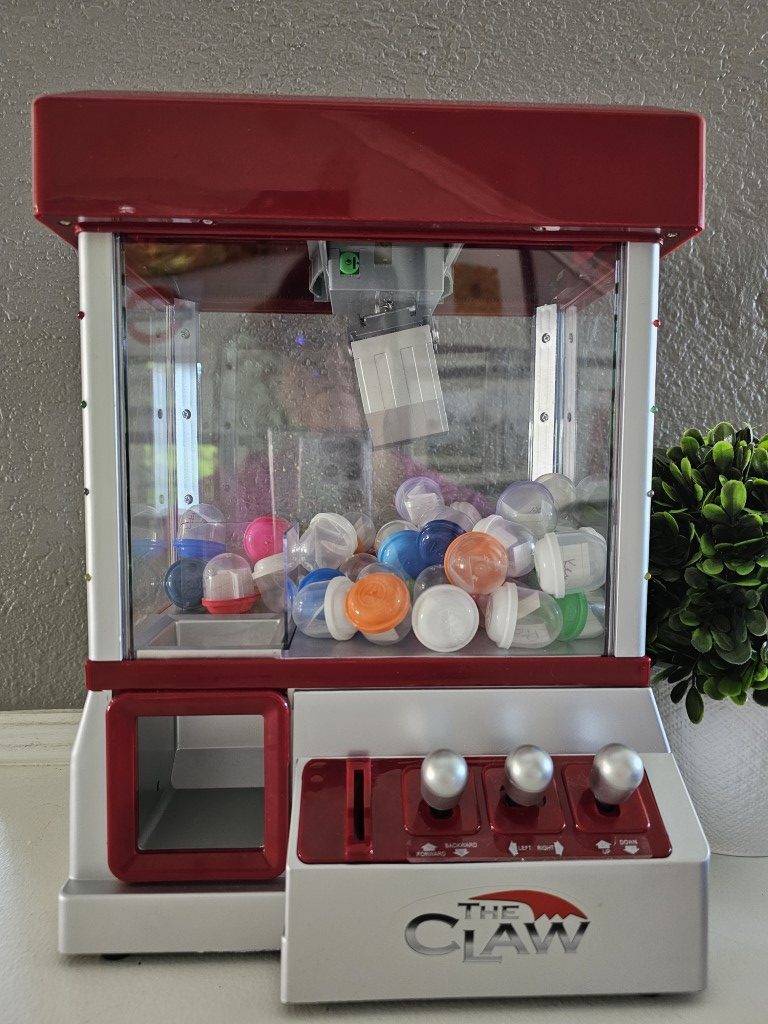 Today we are bringing you news from our Fort Worth Chapter in Texas and tell you how they just gained 15 new members! We encourage you to learn more about their chapter by visiting their website and contacting them if you'd like to join them!
Last year the Fort Worth Chapter attended a local stitching retreat in the Dallas-Fort Worth area. We were asked to speak to the room of 150 stitchers about the benefits of being an EGA member. We always focus on the educational opportunities as our main point, but we would repeatedly get told by attendees that they were interested…but they never joined. So we did the pizza boxes of stash for new members that joined at the retreat last year and we got 17 new members!
I didn't want to do the same thing this year… I wanted to keep it fresh. So I bought this ridiculous claw machine game and asked our members to donate prizes. We had a $20 gift certificate for a needlework shop, floss grab bags, needleminders, snap trays, project bags, stitchy tools, drink tumblers and coffee mugs. Lots of goodies. Anyone who joined our chapter or RENEWED their membership in our chapter this weekend got to play the claw machine until they won a prize. The result? 15 new members and a ton of renewals. I really didn't expect to get close to the 17 from last year, but we did!!!
The picture shows one of our members, Melanie Arledge, playing after she renewed her membership. The focus on her face is hysterical. Looking in on is our junior member, Dallie.
 — Dianne Stauber