Today we are bringing you news from two of our chapters, the Cheekwood Chapter in Tennessee and Starlight Stitchers in Arizona. We encourage you to learn more about them by clicking on their names and contacting them if you'd like to join them!
Cheekwood Chapter
The Cheekwood Chapter in Tennessee has been busy! The chapter's 70 members invite you to join us if you're in the Nashville area. Here are some of Cheekwood chapter's latest activities:
A Christmas tree our Shelbyville satellite group decorated for a local bank. The theme was Silver and Gold. This was the 37th year in a row that the group has done this!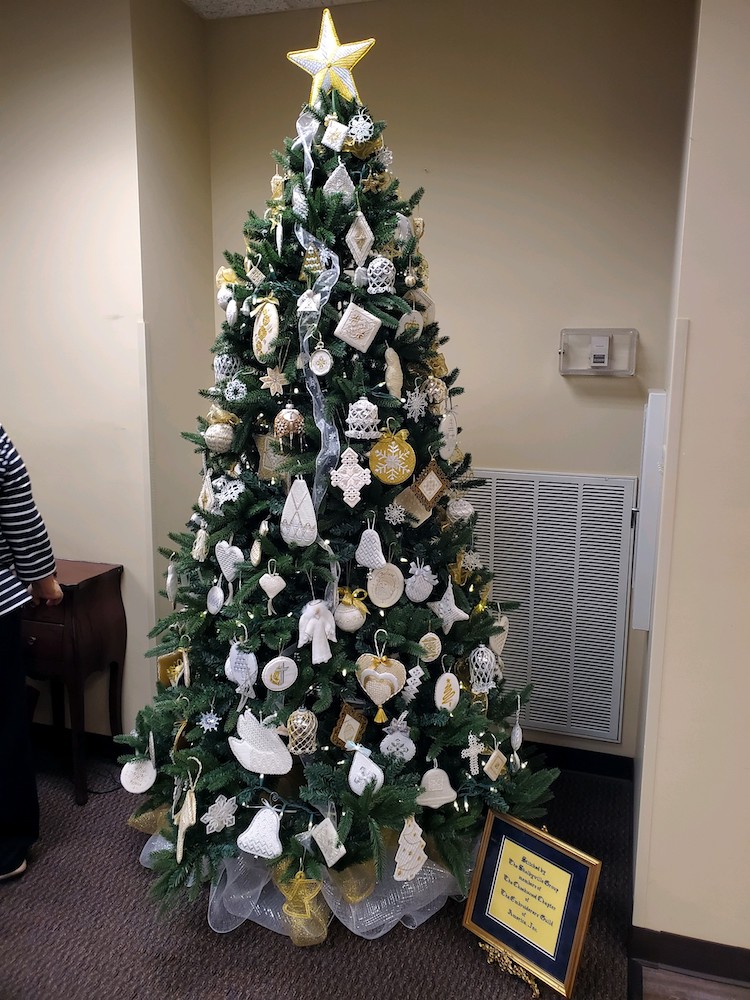 Some of our members at a community center in Nashville on Stitch in Public Day.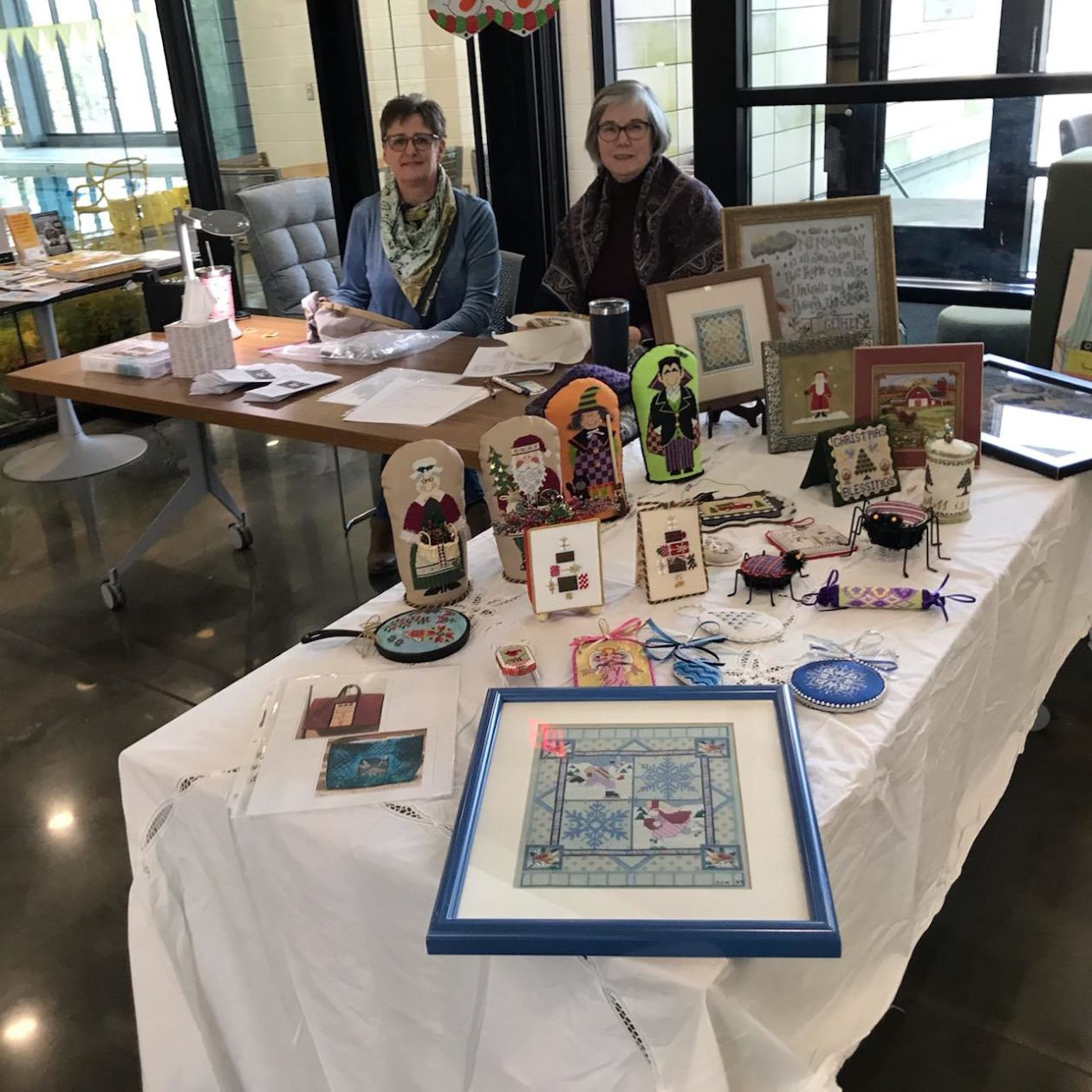 An exhibit set up by some members at the Maury County Library in Columbia TN.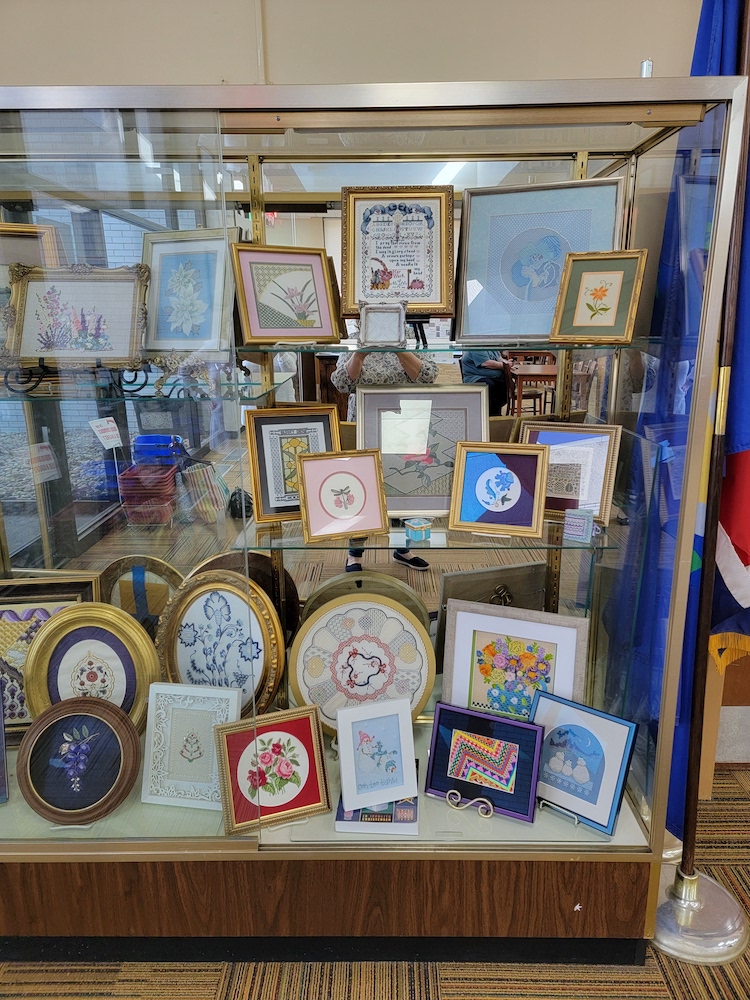 Shelbyville TN members delivering 150 stitched bookmarks to 2nd graders at Learning Way Elementary School in Shelbyville.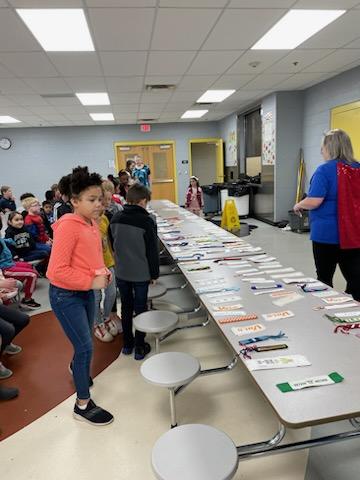 Yes, we stitch a lot!
Trish Binkley
Chapter President
Starlight Stitchers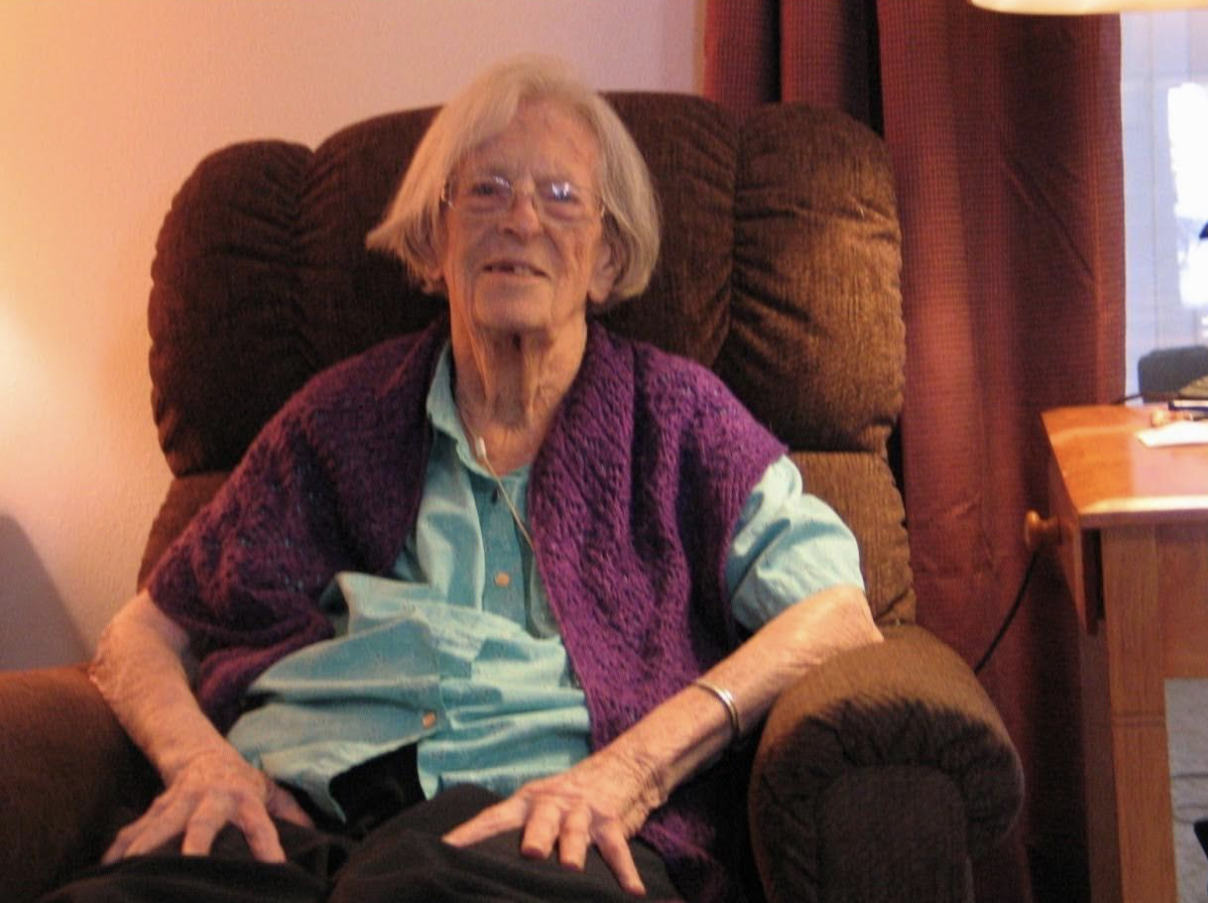 It is with great sadness that Starlight Stitchers in Arizona announces the passing of our member, Bette Crowell, on December 17, 2022, at the great age of 102. Born in Tombstone, Arizona, Bette started learning embroidery when she was four years old and eventually learned needlepoint and lace-making. She joined EGA in 2013 when she returned to Arizona to be near her daughter, Jean, who is also an EGA member. Bette served two terms as Vice-President for Starlight Stitchers. She was famous for her Altoid tin covers; she gave these upcycled tins to needleworking friends to use as ort boxes, needle holders, scissor holders.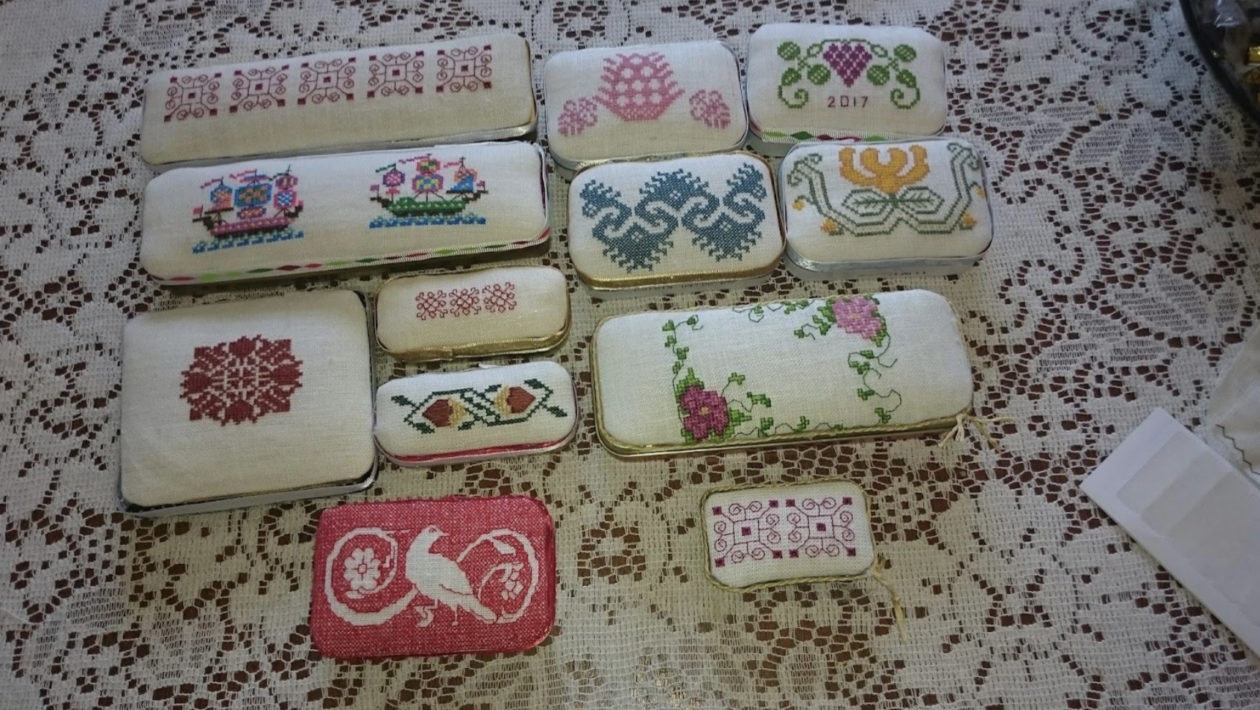 A memorial service was held for Bette at the Irish Cultural Center on January 15, 2023.
Starlight Stitchers will make a donation to EGA in Bette's memory.
If you'd like to let others know what your chapter is doing through the EGA blog, email us at news@egausa.org!