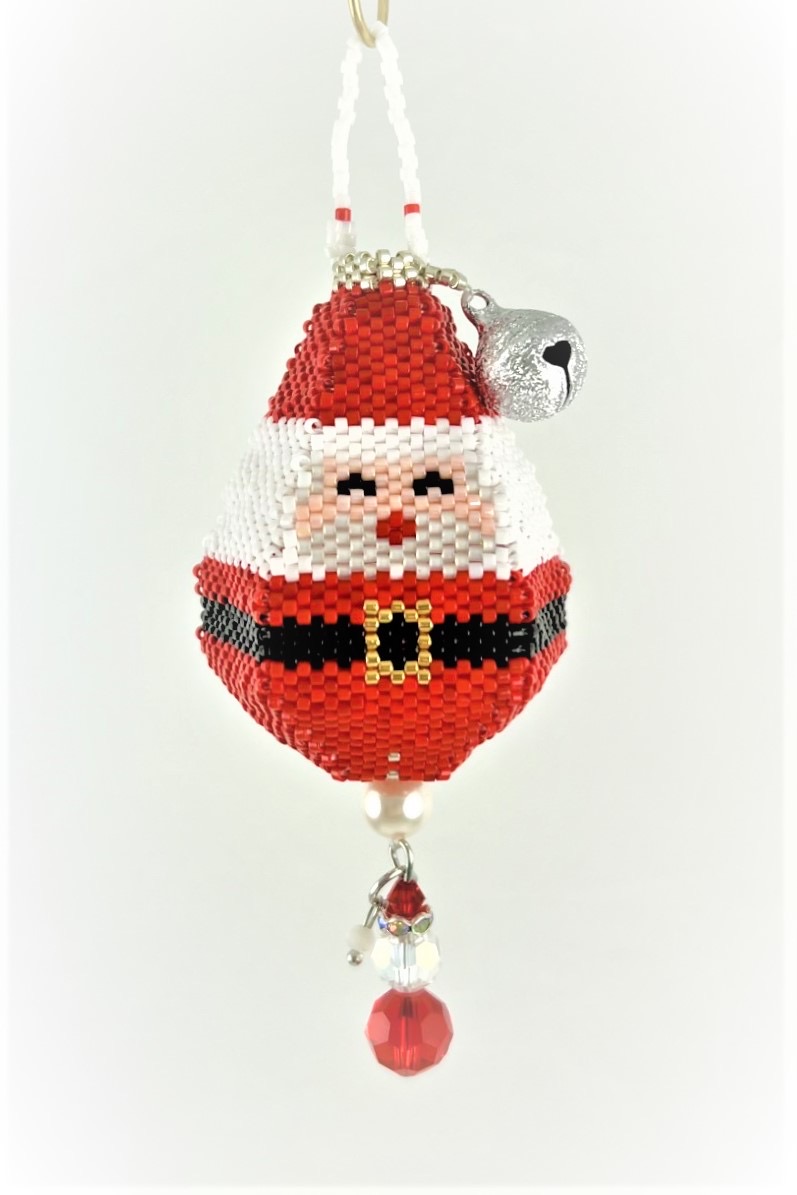 When Jonalene Gutwein, the Indian River Chapter's Workshop Chair first proposed that Cindy Hambrick from the Austin Stitchery Guild teach an encore event for our chapter we couldn't have imagined how eventful the two days would be. Eleven members from the Indian River Chapter and three from the Suwannee Stitchers chapter came together for two days in March to learn to create two types of three dimensional peyote bead pieces, either an ornament or a needle case. The Santa Gnome was a class favorite as was the bee stitching case.
Cindy Hambrick's teaching style is unique. She gets everyone started and then allows each student to work at her own pace. She travels around the classroom providing insights and tips while helping each person learn her designs and techniques.
Not only does Cindy bring her unique teaching style, but she brings her husband as well. While she's tending to her students Jeff is tending to making homemade ice cream as an afternoon treat. Here we are toasting Jeff with ice cream to show our appreciation. Over the course of two days we enjoyed both vanilla and mango ice cream, each served with lots of yummy toppings.
Since we are located on the Space Coast, it was nice of the Space Center to launch a rocket in the middle of the day under clear skies to entertain Cindy and our visiting students. So we took a break and cheered our Space Program as a rocket sailed overhead. Here's a picture of us enjoying a view of the launch.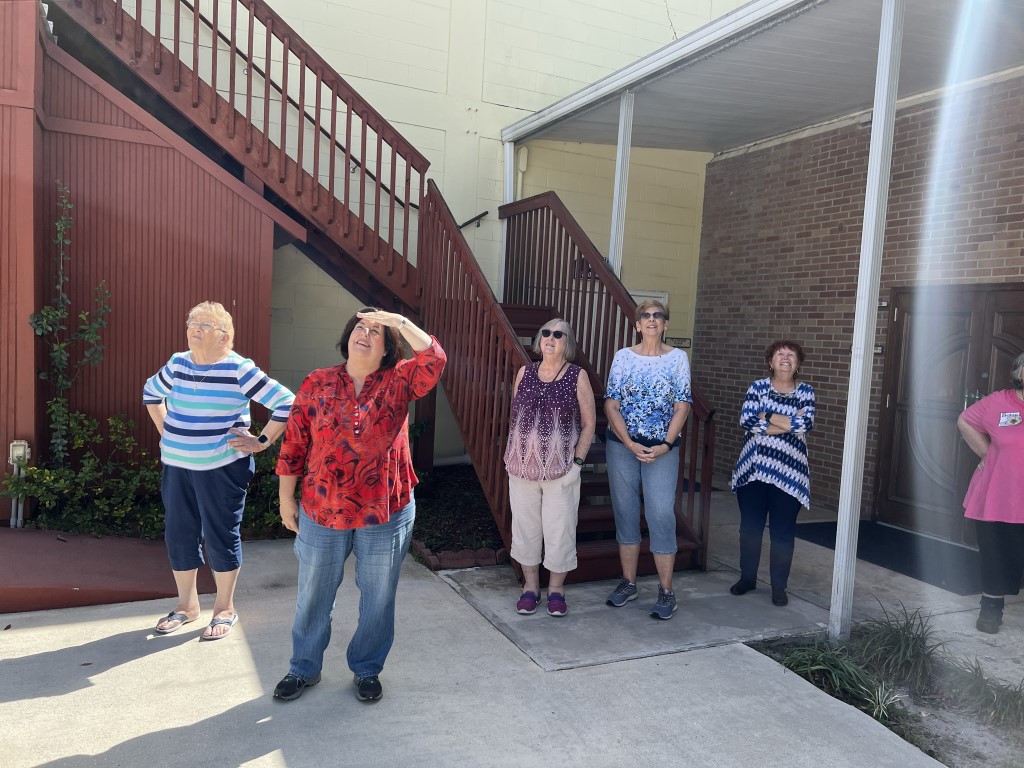 As we gathered together for a class photo, the day held a bit of sadness as Cindy informed us that this was the last class she would be teaching, although she would continue to design and make patterns available through her Etsy shop. She was also kind enough to say that she loved coming to teach here in Melbourne, Florida and would gladly come back and stitch with us at any time. We will miss her teaching style but we look forward to her visiting with us for a community stitch in and the opportunity to show our completed Santas and needle cases.