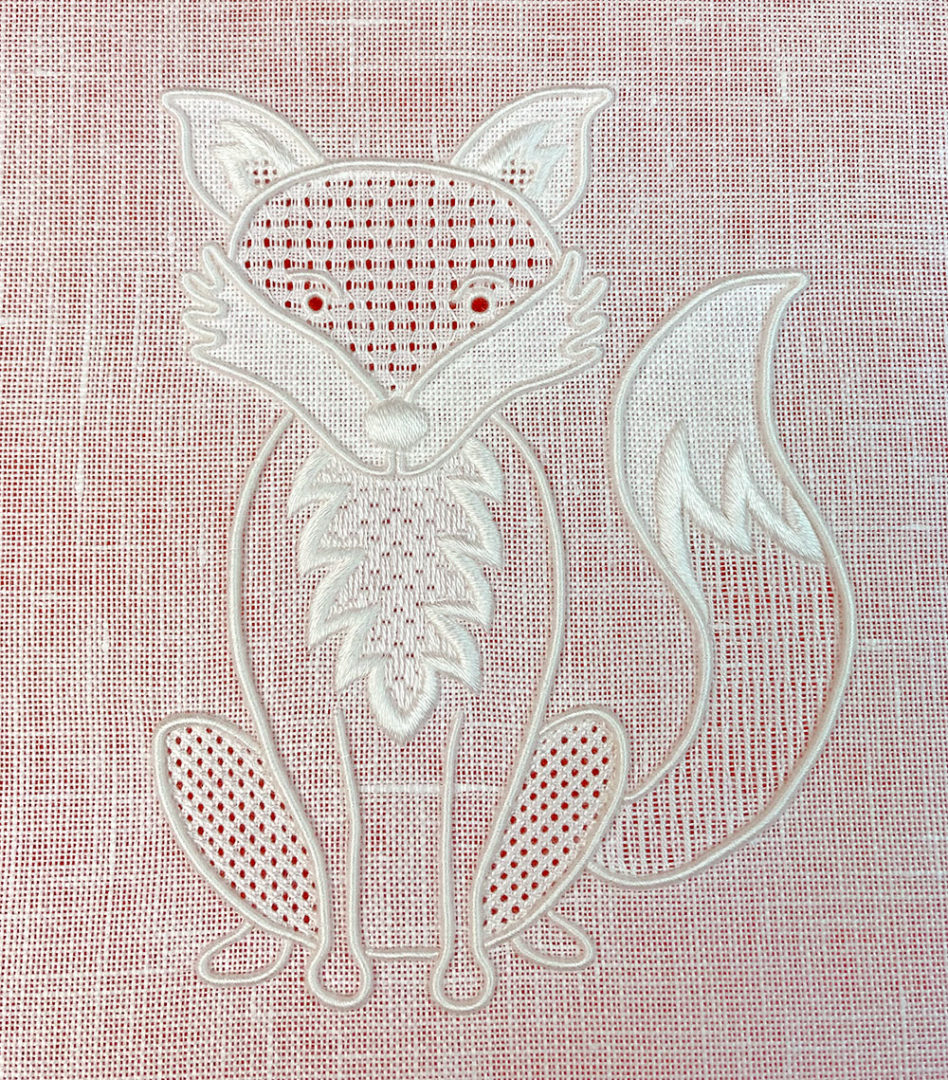 Registration for our upcoming class Cunning Fox with Lizzy Pye is now open. This class is designed to enhance your whitework skills with practice in a variety of techniques. Registration closes on February 2, 2022.
You will begin with pulled-thread work, using four different stitches in different parts of the design to give texture and depth to the image. Then, work counted satin stitch to give a raised texture, imitating the long fur on the fox's chest.
You will then follow that with the application of fabric in a technique sometimes referenced as Carrickmacross. Surface stitches secure the applied fabric, and then the excess applied fabric is cut away to reveal areas that appear whiter than the ground fabric. More surface stitches are completed and the fox is finished by stitching the eyes, using eyelets and a little trailing. This class will include PDF lessons and videos. An optional kit is available at registration.
We have two additional online classes coming soon! While registration for these is not open yet, you can sign up for a reminder and we'll let you know when registration starts!
On Hardanger Trio with Kim Beamish you will stitch a beautiful hardanger embroidery set including a box pin cushion, scissor fob, and needle book. Registration starts March 2, 2022. Learn more and sign up for a reminder!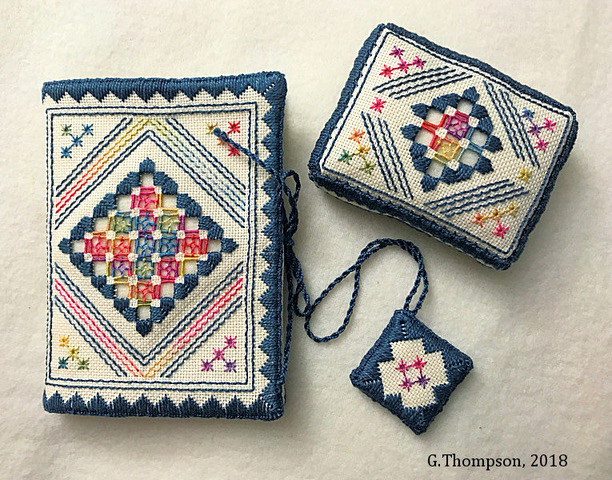 On Queen Anne's Lace with Kat Diuguid you will be introduced to the basic techniques of goldwork embroidery using a contemporary approach to traditional techniques. Registration starts February 2, 2022. Learn more and sign up for a reminder!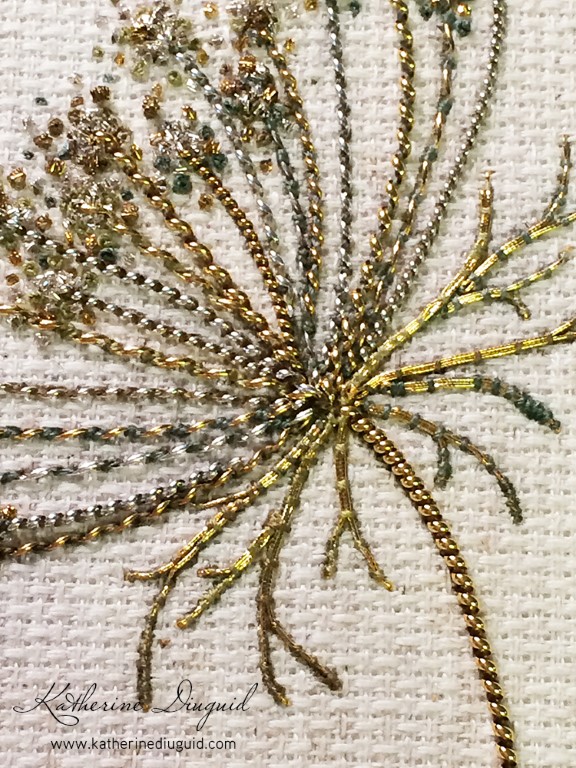 Here's a quick rundown of how our online classes work:  Students get access to the class content based on the class schedule and to a class discussion group where the teacher will answer students' questions and where students can post photos of their progress and communicate with each other. Check the Class Format under Class Details for each class to see if the class will include video instruction. If a kit is available, students who order it will receive it 1-2 weeks prior to the start of class. Lessons can be downloaded at any time up to two months after the last lesson is posted.