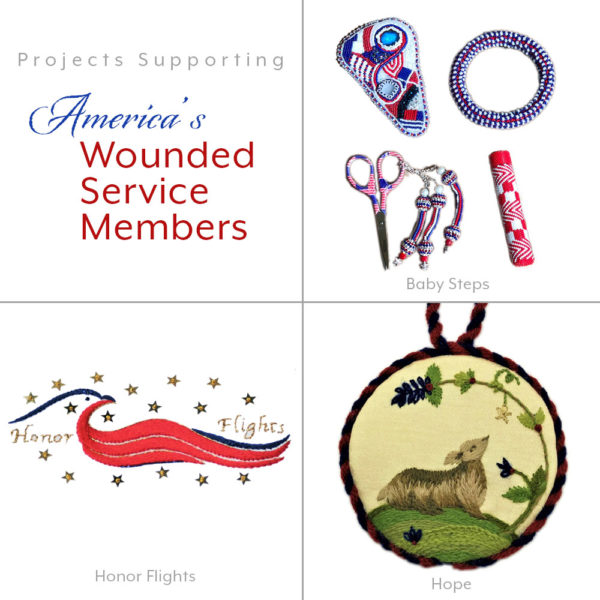 I have been thrilled beyond words with the response I received from our designers when I asked for projects to sell as a fundraiser for my National Outreach Project.
When I became president 2½ years ago, I selected America's wounded service members. The creativity of the projects has amazed me as they range from focusing on physical wounds, to focusing on emotional wounds, on patriotism and duty, and finally to healing and hope. The techniques have covered a wide range – counted, beaded, surface, quilted, etc. – as well.
I am so proud to release the final Set 6 with three more wonderful designs:
Baby Steps: Gwen Nelson's beaded stitching accessories kill two birds at once – honoring service members AND providing a basic-level project for anyone considering Master Craftsman certification in Beading.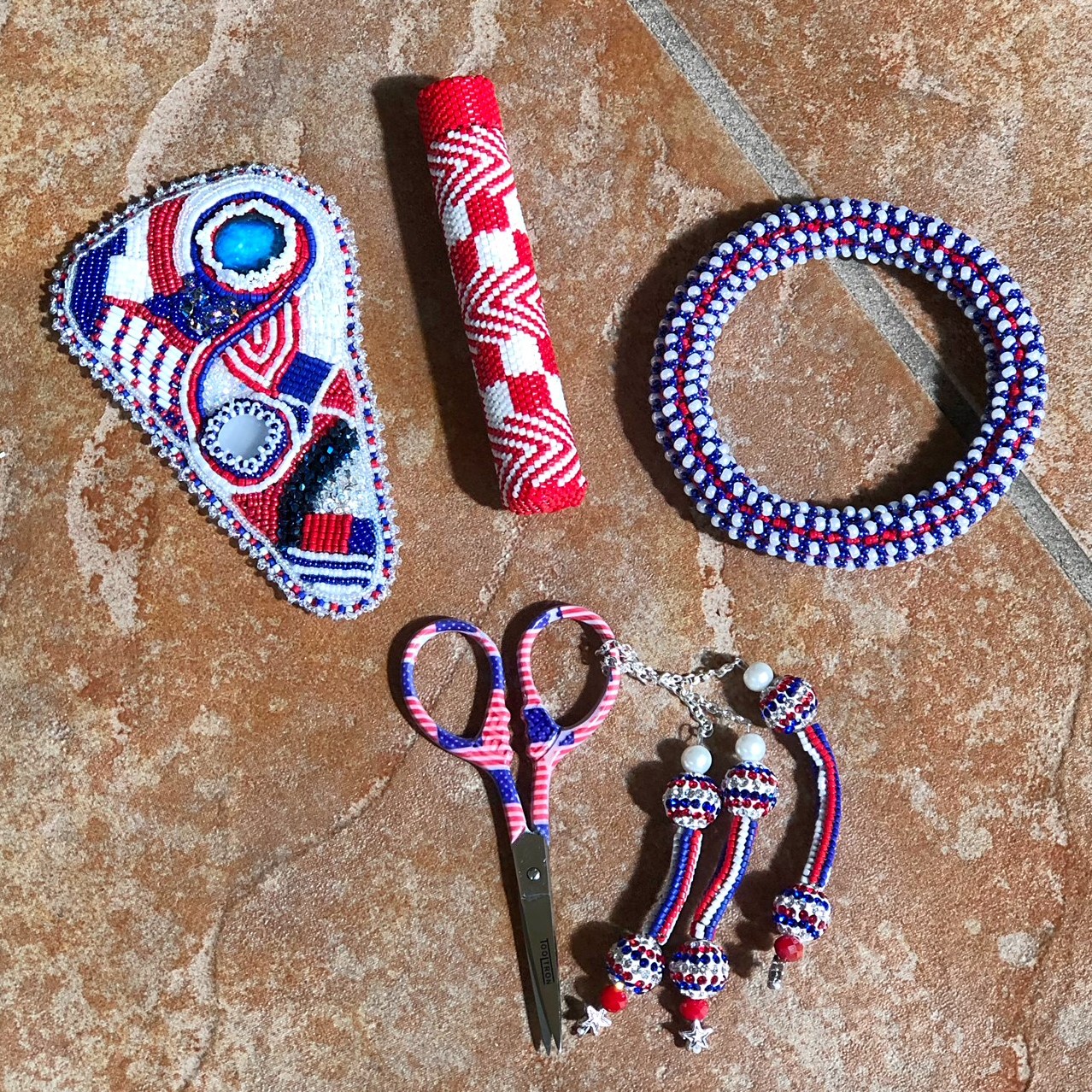 Honor Flights: Kay Stanis' silk and metal piece is simple and stunning and has the option of personalization.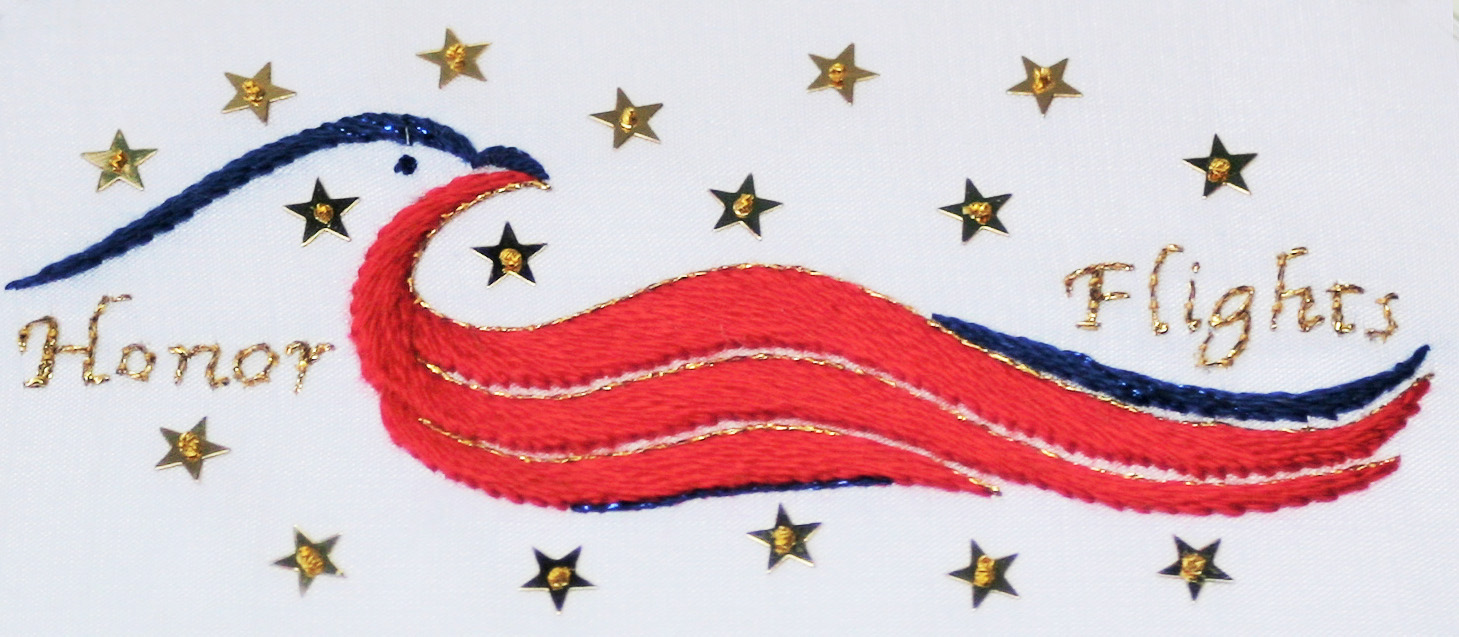 Hope: Carol Peao Currier's crewel design is the perfect ending to my National Outreach Project as it focuses on the future of all of us, service members and stitchers alike.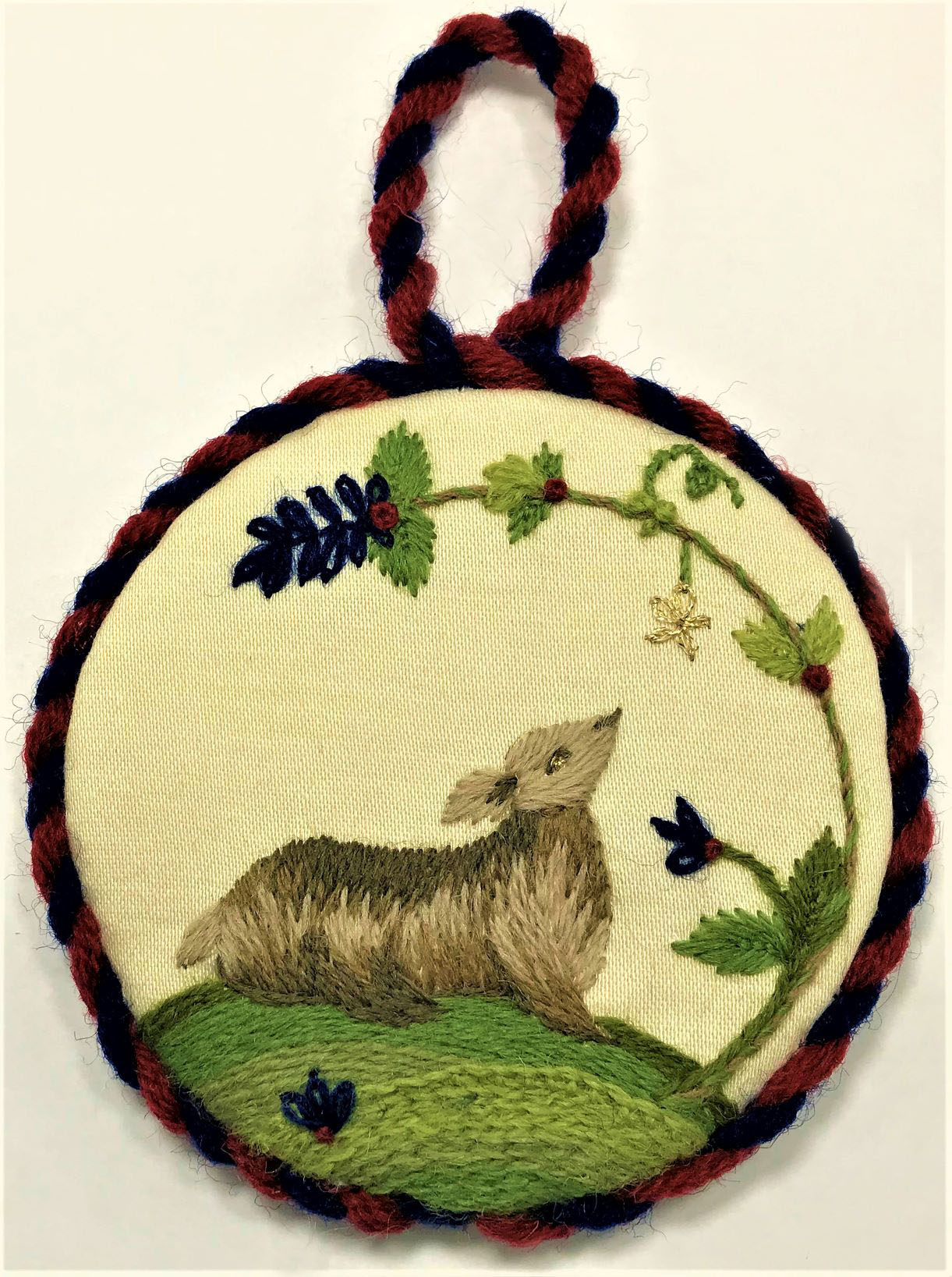 I thank all the designers and all the EGA members who helped with – and continue to support – the 2018-2021 National Outreach Project.
– Janet Noble, President
Click on the images below for a closer look at all the the sets available.
About this program: When a new EGA president is appointed, the incoming president has the privilege of appointing a charity to support. President Janet Noble has selected America's wounded service members as her designated National Outreach Project. As part of this effort, we have made several sets of projects available for purchase with all proceeds going to America's wounded service members.