Get Started
This course is currently closed
Note: This class has ended. This page is only for informational purposes.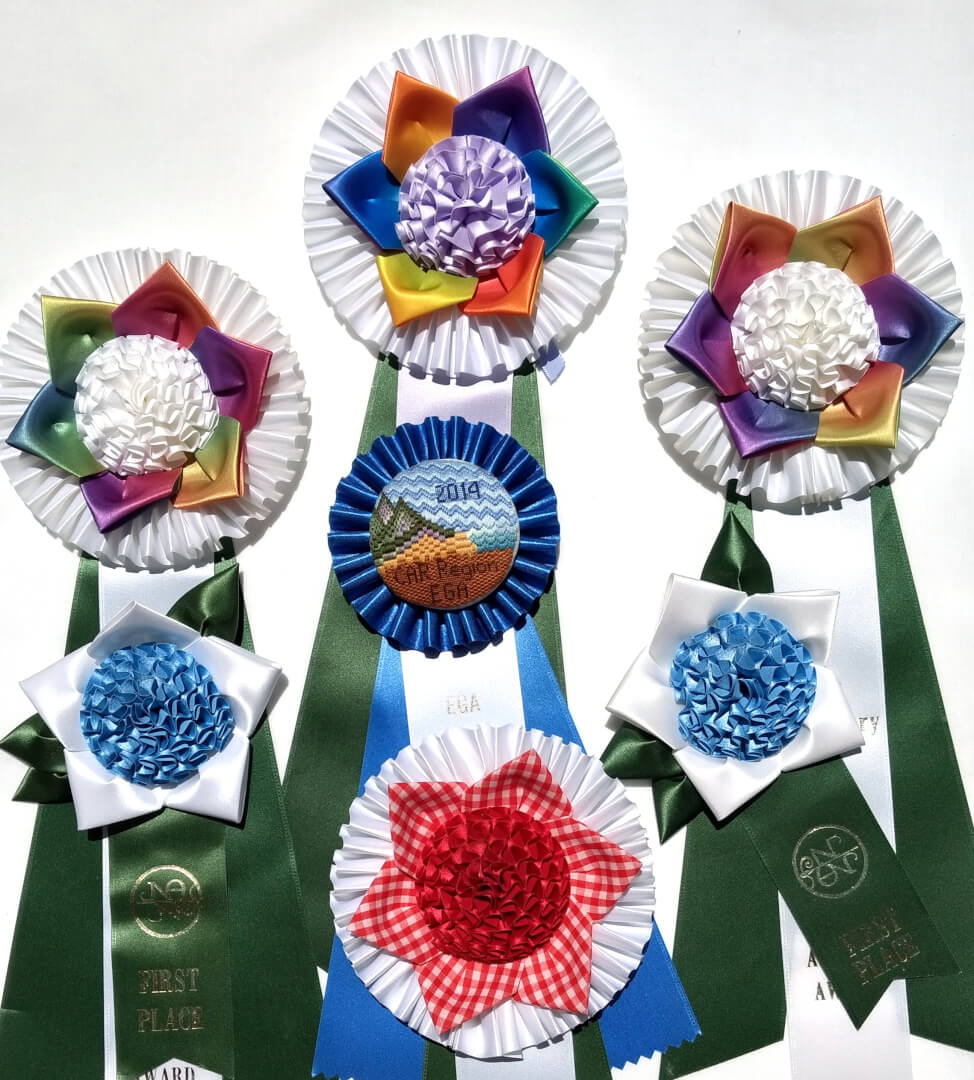 Someone out there will love your embroidery! Yet many wonderfully skilled embroiderers seem reluctant to enter exhibitions, juried events or competitions.
Strut Your Stuff with Laura Smith will teach you:
• How to find exhibition opportunities, adhere to requirements, set a pace for preparations, write the artist statement, and protect your work when mailing it.
• Learn to recognize valid critiques and find the nugget of learning in them.
• Go behind the scenes to see how exhibits are planned, set up, and returned. Learn secrets of photographing embroidery with a digital camera.
This class is relevant if you would like to enter local, regional, or national exhibitions, a Master Craftsman Program, enter other EGA exhibits and awards, teach, or submit work to jury into EGA's Fiber Forum. As a former director of an arts center and an actively exhibiting embroidery artist, Laura can tell you all the secrets.
Prework: Choose two or three embroidered works for photography and/or critique demonstrations. These designs do not have to be original designs.
Strut Your Stuff Information
Class Kit: None
Registration starts: August 7, 2019
Registration closes: September 11, 2019
Number of lessons: 3
Classes start: Lesson 1 will be posted on September 18, 2019 and additional lessons posted every other Wednesday through October 16, 2019.
About teacher Laura Smith
Laura Smith is an embroidery innovator, nationally known designer, and process style teacher. She is consultant for EGA Challenge 2016 and past Chairman of Fiber Forum (2011-2015), a juried group of original designers within EGA. She holds the EGA Master Craftsman in Color and has served as chair for the Master Craftsman in Color Program since 2006. As a former director of an arts center, her education includes an MBA and undergraduate degree in chemistry. Visit Laura's Website.