Get Started
This course is currently closed
This course has ended. See more online courses.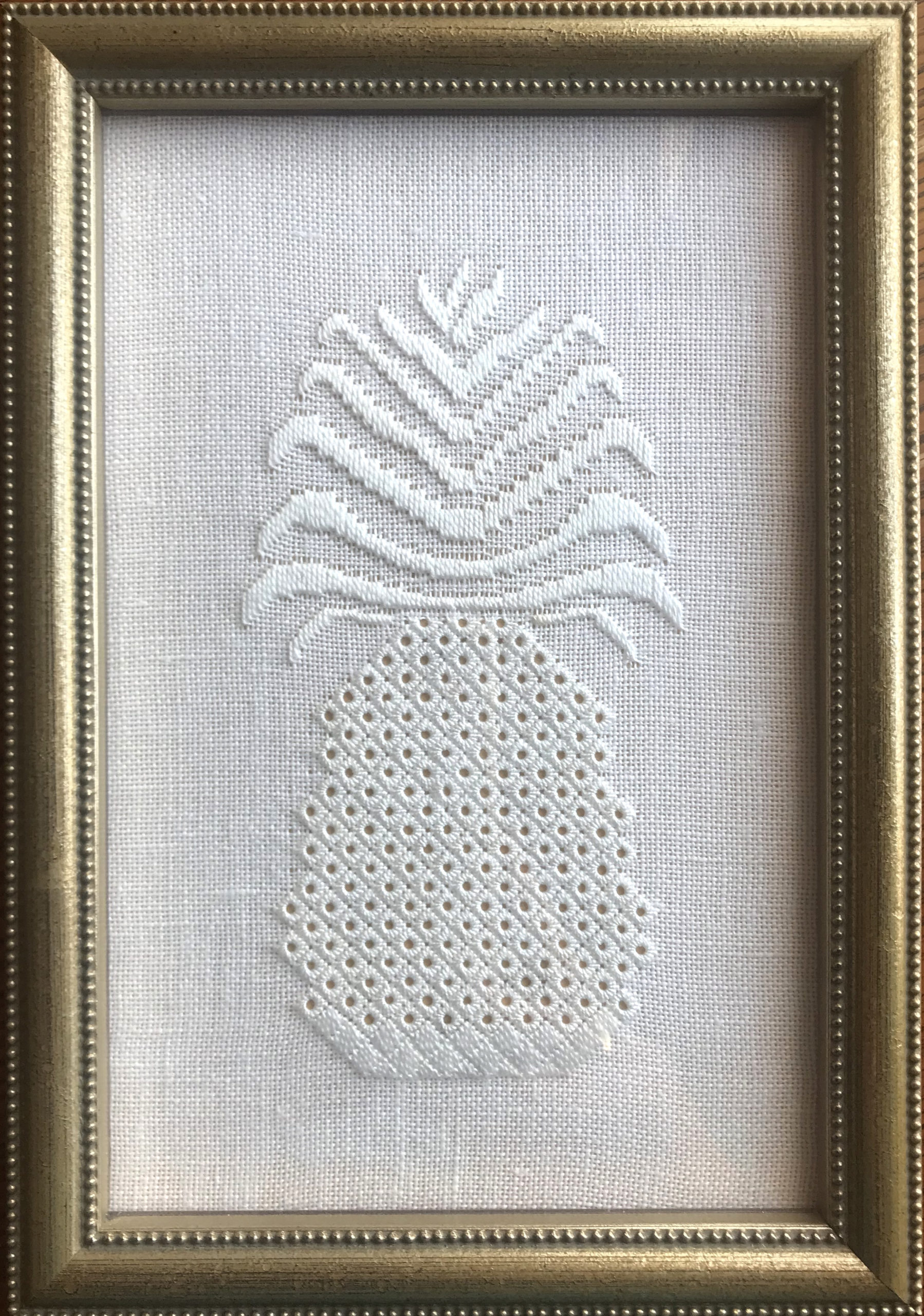 Our online class Passionate Pineapple with teacher Sandie Cormaci-Boles is filled with pulled thread techniques and tips along with some Colonial history. This class can be an introduction or a refresher to pulled thread work. It is a simple and elegant design that shines because of the way the eyelets and satin stitches are executed. Passionate Pineapple will be taught in five lessons.
The model is stitched on 28 count antique white Cashel linen with #8 and #12 perle cotton.
There is a "Petite Practice Pineapple" that we will work on in class. Stitches include: satin stitches, diamond eyelets and buttonhole edging.
About Passionate Pineapple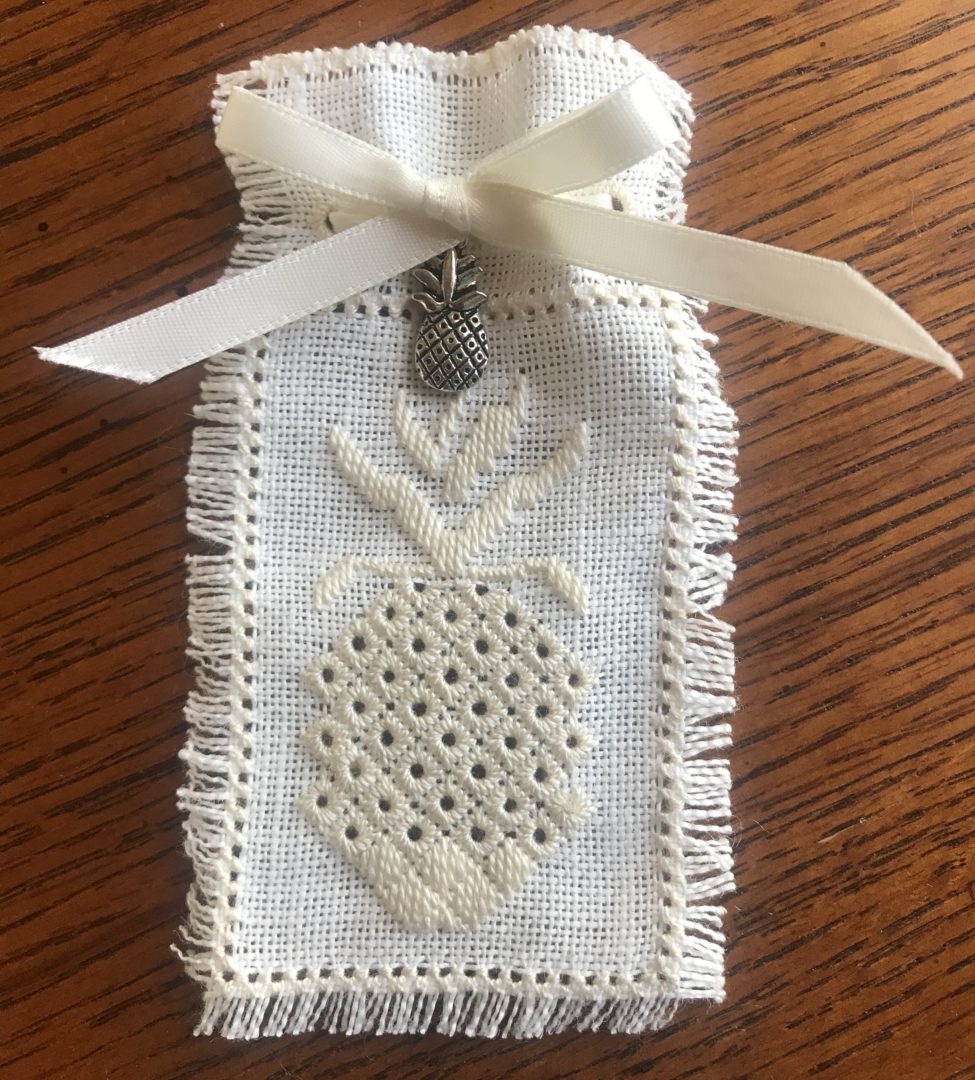 Design size:  3″ wide x 5.5″ high
Skill level: Intermediate
Technique: Pulled thread
Registration dates: Registration opens April 1st and ends in May 6.
Number of lessons: 5
Class schedule: Lesson 1 will be posted on July 1st, with the following lessons going live on July 8, July 15, July 22 and July 29.
Prerequisites: Familiar with counted thread charts and working on linen
Class cost: Class Only(using your own materials) $40; Class + Silver Pineapple Charm(Only available to US students due to shipping costs): $50; Class+ Full Kit including Silver Pineapple Charm: $78-$96 depending on location.
Full Kit includes: Cashel linen, Antique White 28-count: 9″ X 12″ for the "Passionate Pineapple,"Cashel linen, Antique White 28-count: 7″ x 9″ for the "Petite Practice Pineapple,"DMC Perle Coton in #8 and #12, one ball each in #712 or ecru, Tapestry needles: #20, #22, and #24, Silver pineapple charm (19mm x 9mm, double-sided), Satin ribbon, 1 yard in ecru color
Students will be responsible for providing the following additional supplies: 6″, 7″, or 8″ wooden embroidery hoop for the "Passionate Pineapple," 4″ wooden embroidery hoop for the "Petite Practice Pineapple," embroidery scissors (for cutting perle coton), Optional, but suggested: light and/or magnification, Optional, but preferred: awl and laying tool
About teacher Sandie Cormaci-Boles
Sandie hales from Southern California and has taught for all ages and all levels of embroiderers. Her teaching goals are to instruct and truly encourage her students. She likes to introduce them to new fabrics, threads, embellishments and techniques. She tries to incorporate finishing, designing and/or color theory into each of her classes. Some classes include an aspect of needlework history.
Please note: Online Studio course and kit fees are non-refundable.