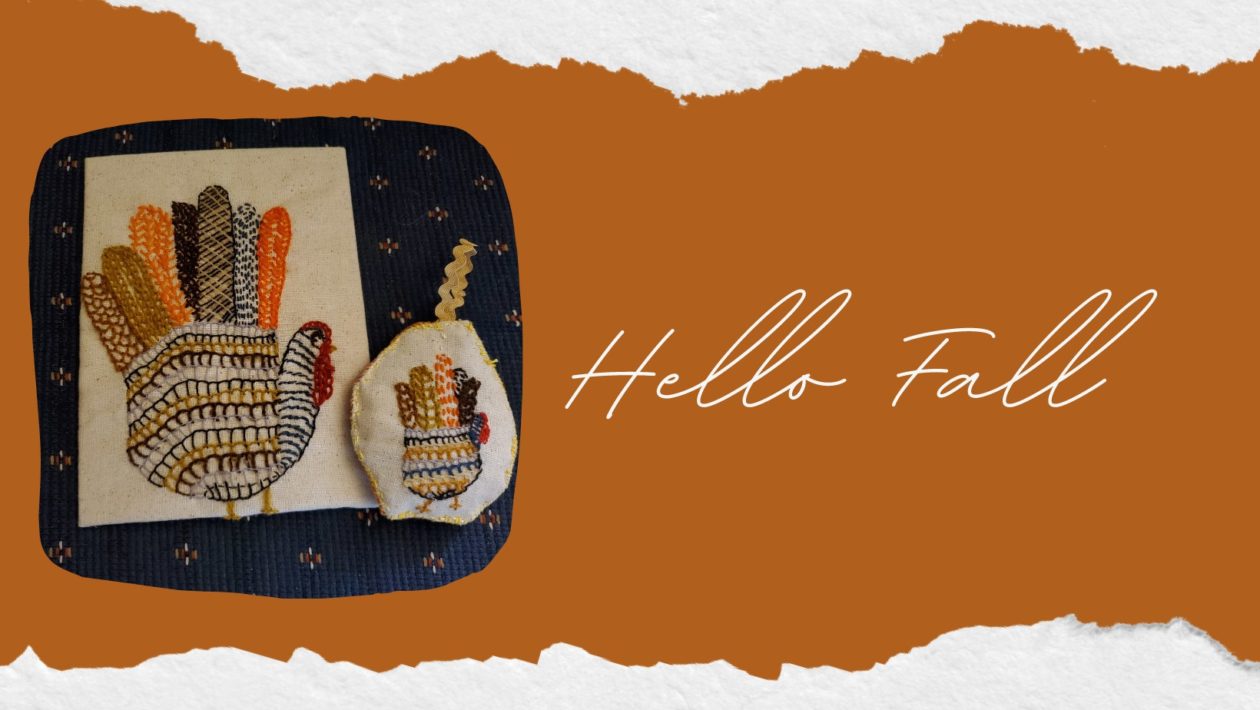 For our November stitch-a-long on Facebook we are stitching an adorable Zentangle Crewel Turkey by stitch-a-long admin Helena Whyte! A link to download the project is available below.
Here's a little more about this month's project from Helena Whyte:
Today is Stress Awareness Day. Some of us destress with embroidery. If you need a new embroidery project, try the Zentangle Crewel Turkey November 2022 SAL. Zentangle is an abstract art piece created using a collection of patterns. Crewel embroidery originated in England in the 16th century and is usually stitched on linen using wool threads. Crewel surface embroidery subjects are inspired by nature and represent flowers, insects and animals. This turkey is an outline of my left hand which resulted in a finished piece 5" X 7". The smaller turkey is an outline of a baby's hand and resulted in a finished piece 2" X 3".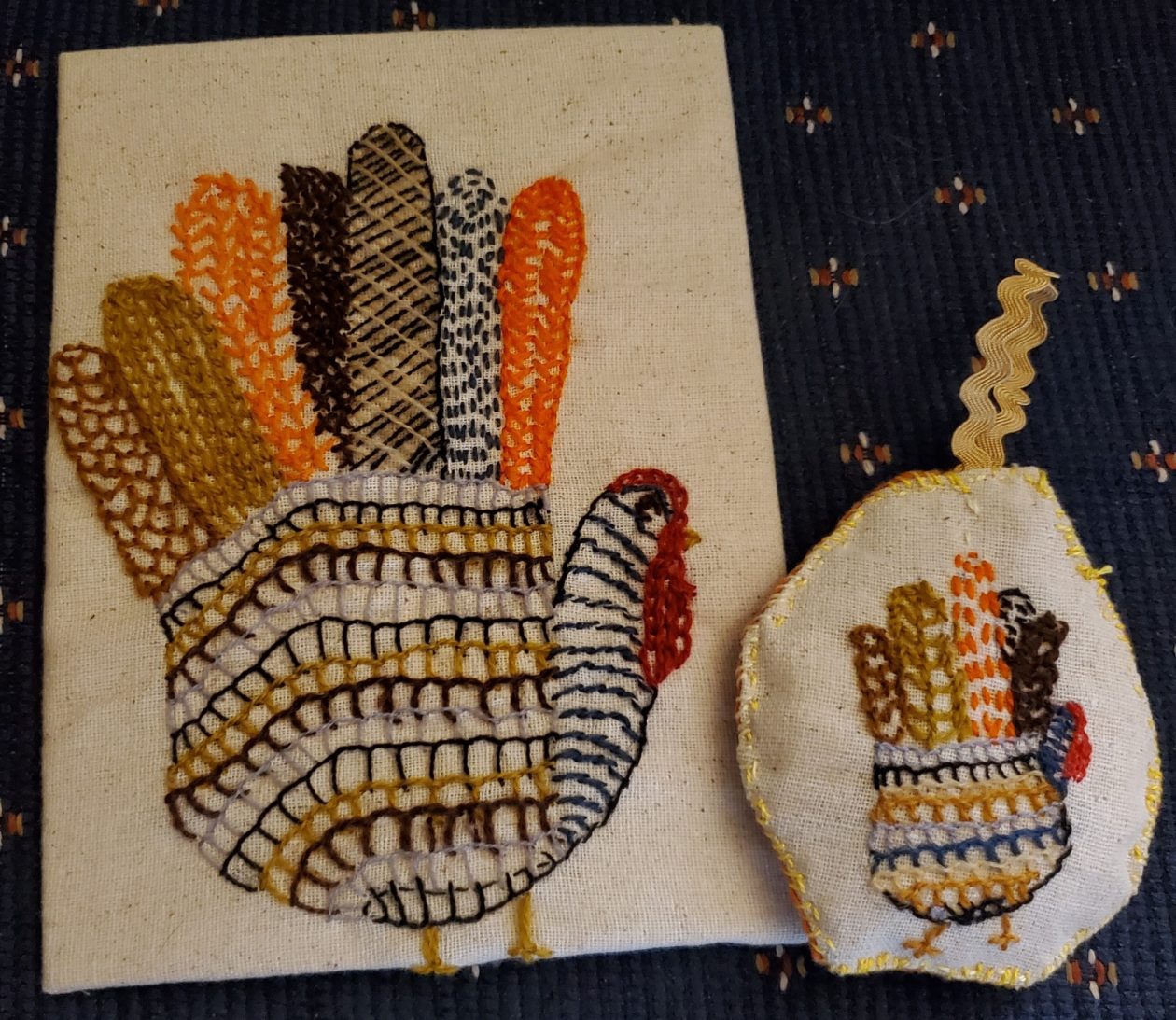 Please post pictures in the EGA Stitch-A-Long Facebook group when you're done!
On February's Stitch-a-long post we shared introductions by our new Stitch-a-long admins. If you haven't met them yet, you can learn more about them here