The wrapped chain stitch builds on the basic chain stitch. After stitching the chain stitch, the needle goes through the fabric only at each end.
The wrapping of the chain stitch is all on the surface – the needle slides under the chain stitch already on top of the fabric without piercing the fabric itself.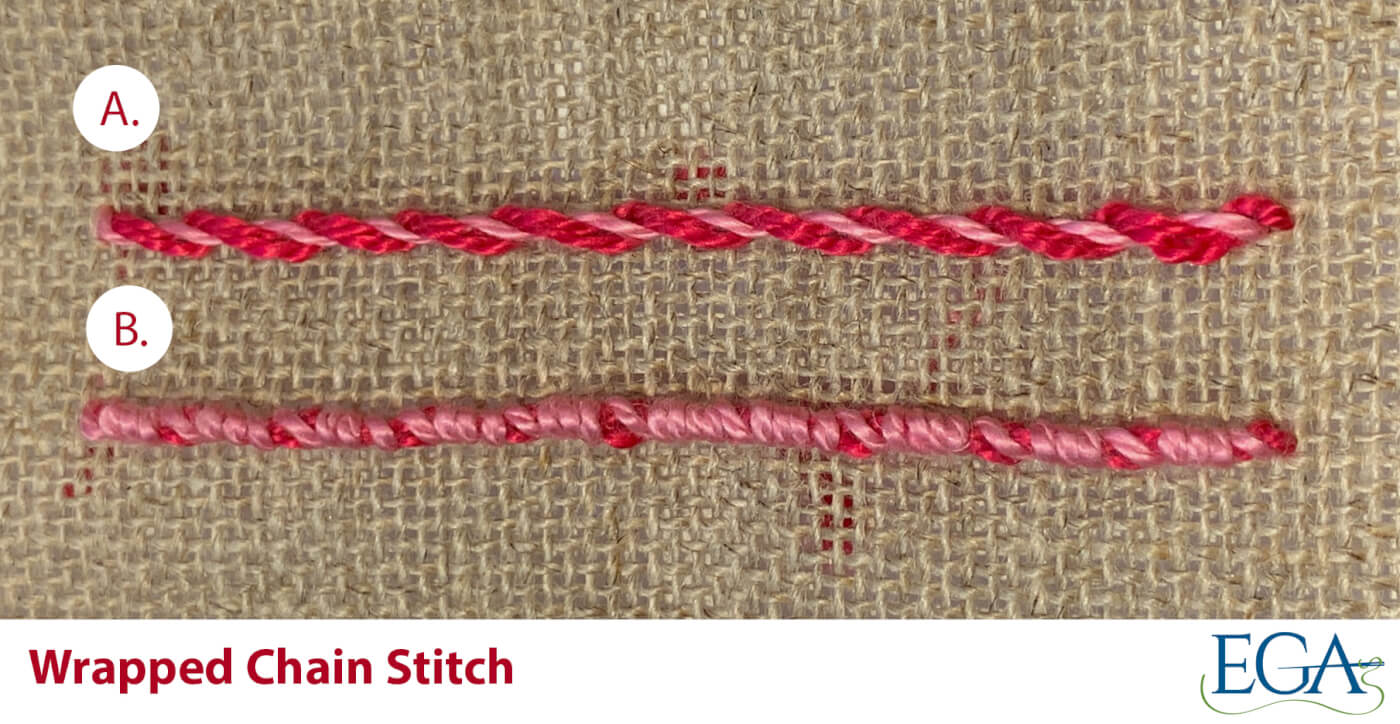 The individual chain links can be wrapped loosely (A) or tightly for a more compact look (B), depending on the look desired. The needle then goes back into the fabric only at the end of the line of chain stitches.
Check out this tutorial from NeddlepointNowVideo on YouTube: