The Education Department is pleased to announce the release of two leadership documents in the Guideline Series that are great tools for our chapters and members.
What Good Leaders Do and How They Do It: A Leadership Training Manual is a retyped of Penny Berman's 1991 document which was on dot matrix. This document contains advice that is still valid in today's society.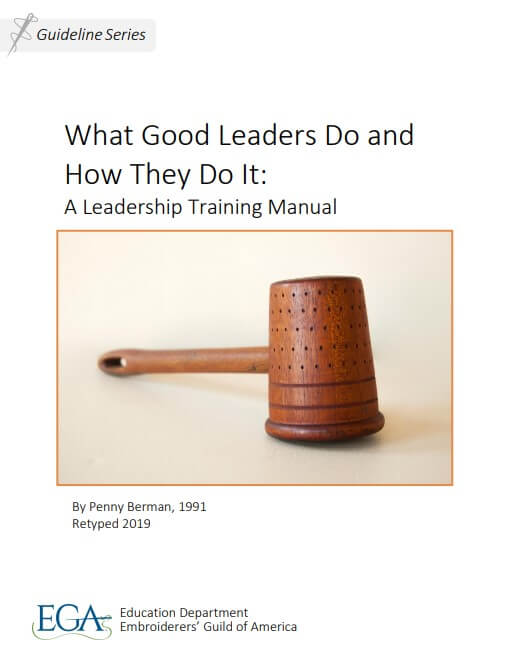 Leadership Model for the Embroiderers' Guild of America: A Leadership Training Manual by Gwen Nelson offers additional insight to leadership in the twenty-first century. Both documents should be read by every member of EGA whether in a leadership position or not.
These documents can be downloaded on the links above or from the Document Downloads page under the Guideline Series category. We hope you benefit from the use of these and future documents in the series.
We thank the authors for making these documents possible, and we continue to look for authors for future segments. Interested? Contact Education Publications through education@egausa.org.