We have a new set of projects supporting America's wounded service members. When a new EGA president is appointed, the incoming president has the privilege of appointing a charity to support. President Janet Noble has selected America's wounded service members as her designated National Outreach Project.
As part of this effort, we have made several sets of projects available for purchase with all proceeds going to America's wounded service members.
Each set includes 3 PDF downloadable patterns in a variety of techniques.
Set 5 is our latest set of Projects Supporting America's Wounded Service Members and includes projects by designers Ann Strite-Kurz, Cara Hayes and Sara Zander. Click on the image to see the projects, read their descriptions and place your order. See more projects below or clicking here.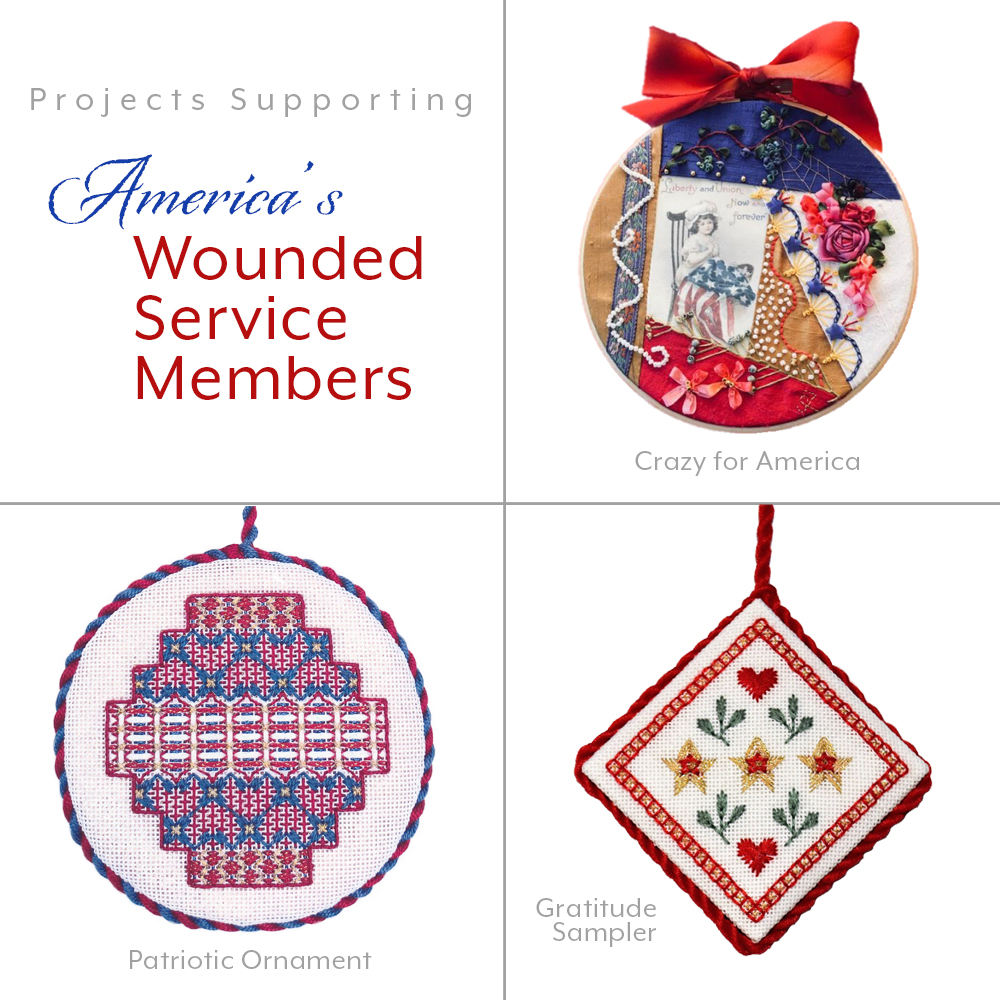 Click on the images below for a closer look at the previous sets.