Our newest Extended Study Program is Contemporary Geometric Beadwork – Demythicized with Sam Norgard and it will take place in Williamsburg, VA in April of 2021.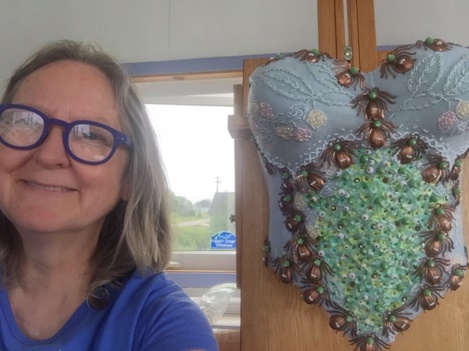 Sam is a professor at Savannah School of Art and Design and possibly teaches one of the only curriculums that include beading classes for credit. How amazing is that!
Sam is currently heading an global project called Black and White Together, which is attempting to bring beaders from around the world together to create a piece of art. You can find out more about that here: National Beading Week
Learn more about Sam and her designs in the Companion Video to Lesson One on the website above. Which one of those amazing works of art is your favorite?
In addition – YOU can participate, and be recognized as a contributor. Check out the Introduction Video on the page above. Be aware that if you want your work to be included in the project, you need to have it mailed by October 1, 2020.
If you would like to register for this exciting Extended Study Program, you can find more information and the registration  on the link below. – Gaye Smith, ESP Chair