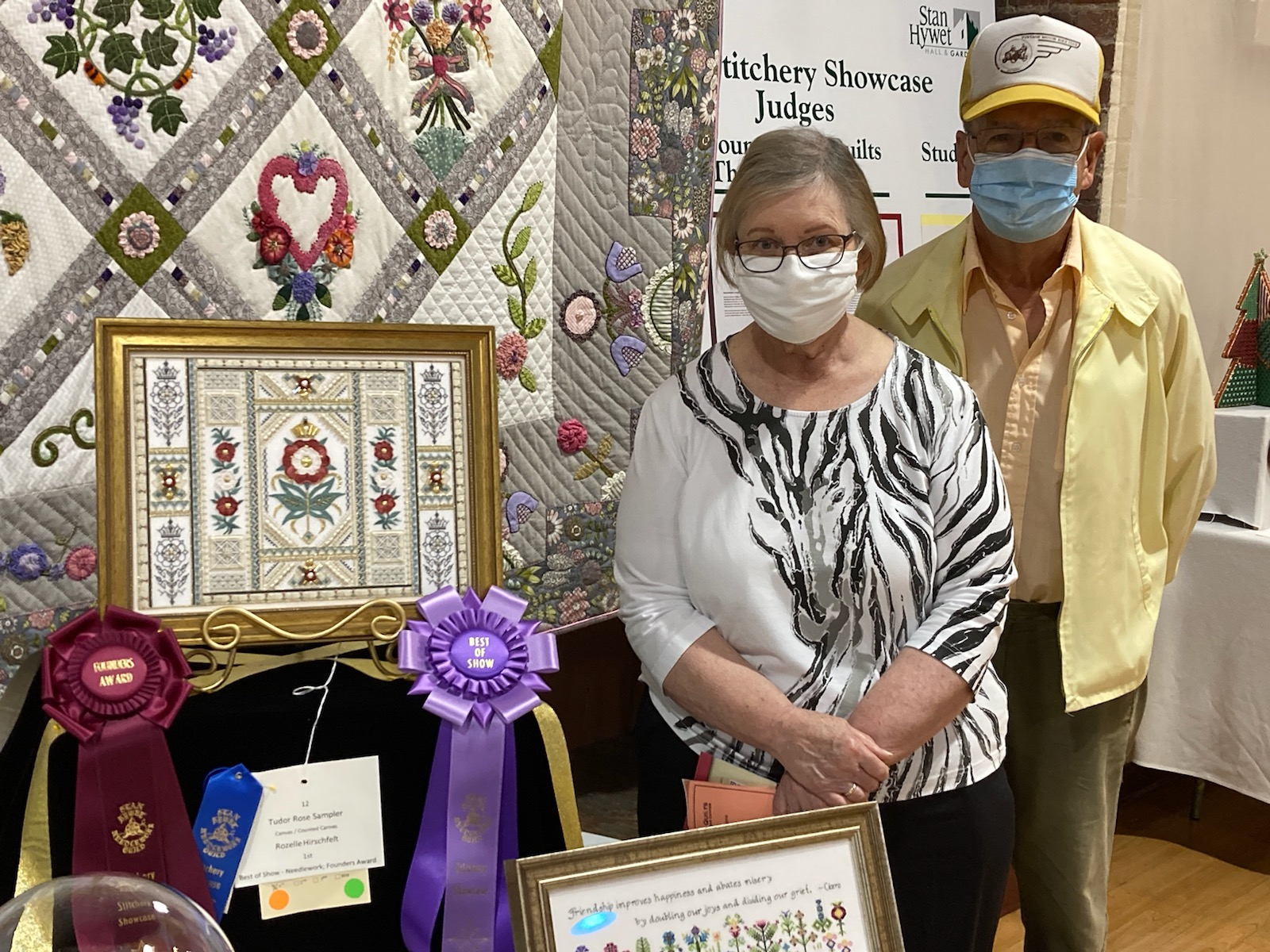 Stan Hywet Needlework Guild held the 47th Stitchery Showcase at the Stan Hywet Hall and Gardens on October 7 to 10th 2021. Rozelle Hirschfelt, one of our members from our Town and Country Chapter and Canton Chapter in Ohio had quite the showing!
Rozelle's Tudor Rose Sampler was the Best of Show Winner for 2021 and also won the Founders award. Rozelle's surface embroidery piece Elizabethan Rose won the Cromwell award, making three top prizes. Rozelle is also a Master Craftsman in Counted Thread and Canvas. Congratulations Rozelle!
If you too would like to showcase your stitched works of art, please visit our National Exhibit: Through the Needle's Eye and learn more about our upcoming exhibit, registration is now open!
See more work by our talented members below on the related links below!