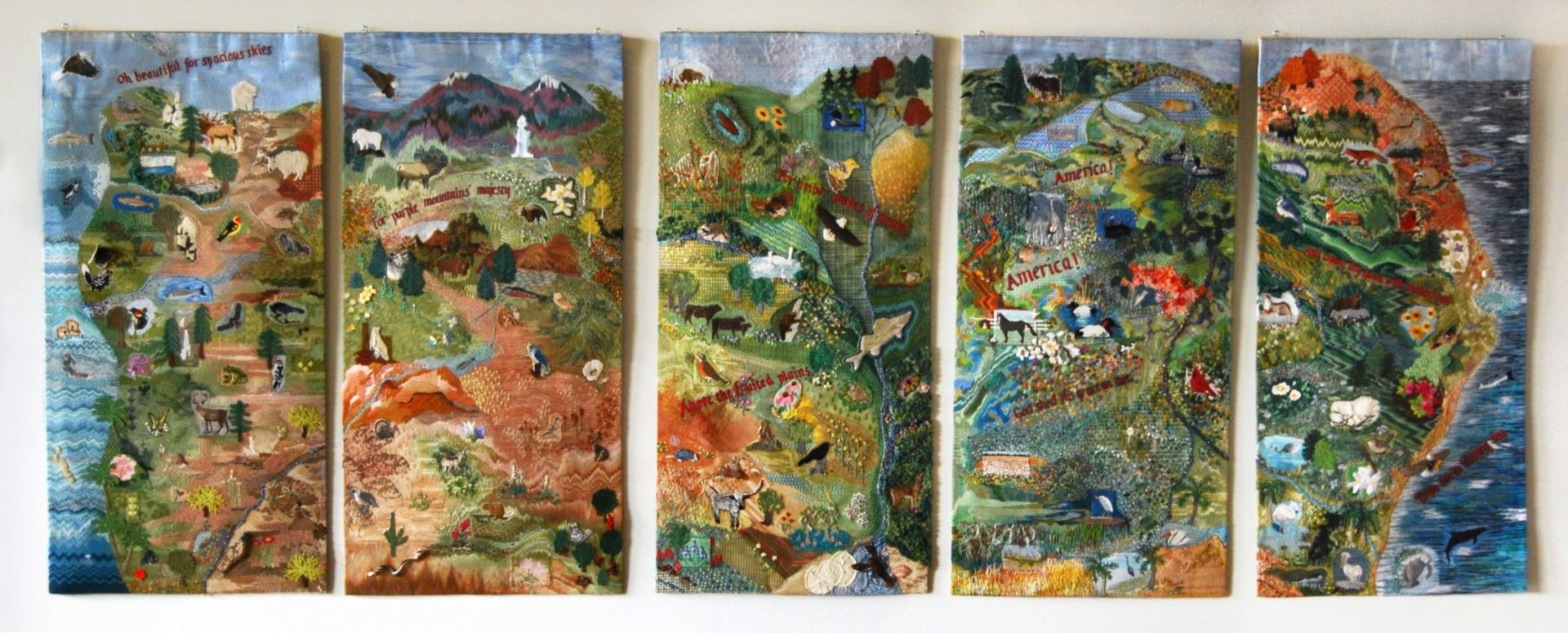 Are you in for a visual treat today? In the early 2000s, EGA member Judy Jeroy designed and painted what came to be our National Tapestry: America the Beautiful. For around five years, thousands of members filled every inch of the tapestry's five panels with stitches. Using numerous embroidery techniques and stitches, the panels were brought to life as an impressionistic piece showcasing America's flora and fauna against the country's landscape.
America the Beautiful is on display at our Headquarters in Louisville, and now EGA members and needlework enthusiasts everywhere can enjoy a closer look at the breathtaking tapestry in our new National Tapestry: America the Beautiful page. In the new page, you will find photos of each panel, the history of the tapestry and links to Needle Arts articles about the tapestry.
There is so much to see on the tapestry and such amazing detail and stitches that we could easily get lost in it for hours.  For an even closer look, come see us at Headquarters! To learn more about all you can find EGA Headquarters visit our new Headquarters page.
Below are some delightful close-ups of some of the work. Make sure to visit the National Tapestry: America the Beautiful page to see more!