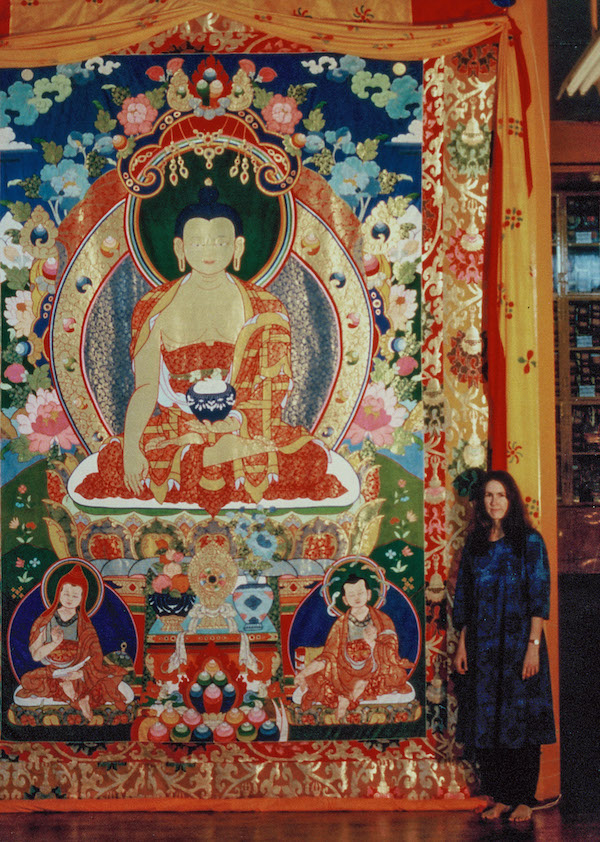 Did you miss our virtual lecture with Leslie Rinchen-Wongmo? Good news, registration is now open for instant access to the recording of her lecture: A Journey into Tibet's Sacred Textile Art! Here's your chance to catch up with this exciting lecture if you missed it live. Upon registration you will be able to access the video from the lecture page through August 11, 2023.
About this lecture: A California woman traveled to the seat of the Tibetan government-in-exile in India to manage an economic development fund. In a twist of fate, she ended up sewing pictures of buddhas instead. She ultimately learned that a path is made by walking it, and some of the best paths are made by walking off course.
Leslie Rinchen-Wongmo is an American textile artist, teacher, and author of Threads of Awakening: An American Woman's Journey into Tibet's Sacred Textile Art. After attaining masters degrees in urban planning and management from UCLA, curiosity carried her from California to India, where she became one of few non-Tibetans to master the Buddhist art of silk appliqué thangka. Trained by two of the finest living Tibetan appliqué artists, she stitches bits of silk into elaborate figurative mosaics that bring the transformative images of Buddhist meditation to life.