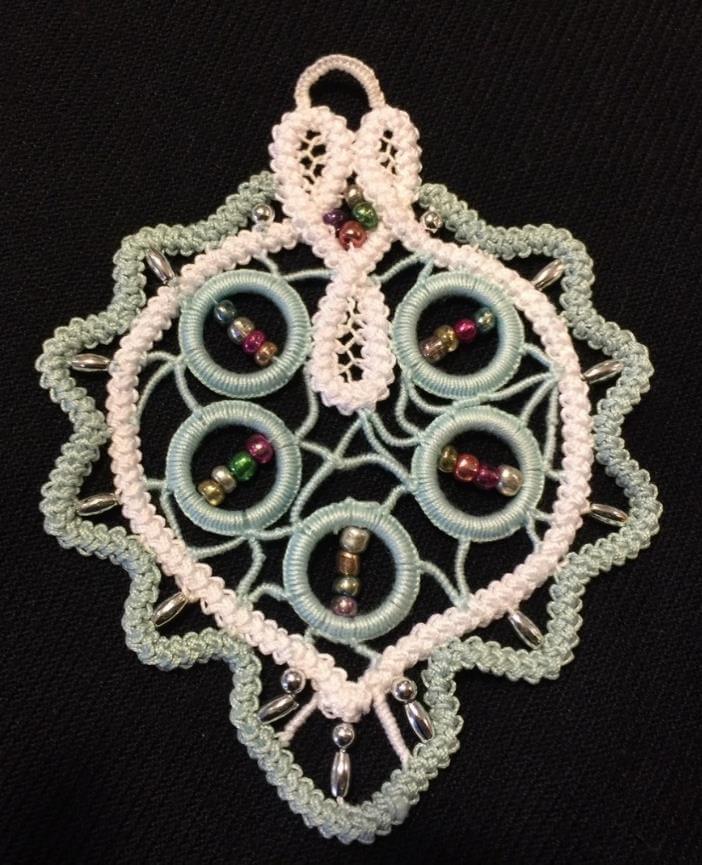 The Education Department is pleased to announce the release of two new Petite Projects. Petite Projects is a collection of over 60 beautiful projects in a wide-range of techniques made available as a benefit to EGA members. If you are an EGA Member you can find your Petite Projects on the left sidebar of your profile under Member Benefits or by clicking here (You need to be logged in for the link to work properly). If you are not an EGA Member yet, learn more about how to join EGA here.
Bead Embroidery Sampler by Carolyn Sherman (pictured above) can be stitched as shown or the various elements added to other projects for texture and bling.
Our second new Petite Project, Battenberg Inspired Romanian Point Lace Ornament by Tamara Yohannes, complements the collection of Romanian Point Lace projects that have appeared in Needle Arts.
We thank the designers and hope you enjoy these new projects.  We look forward to other new petite projects. If you have a project you would like to share, contact education@egausa.org with Petite Project in the subject line.