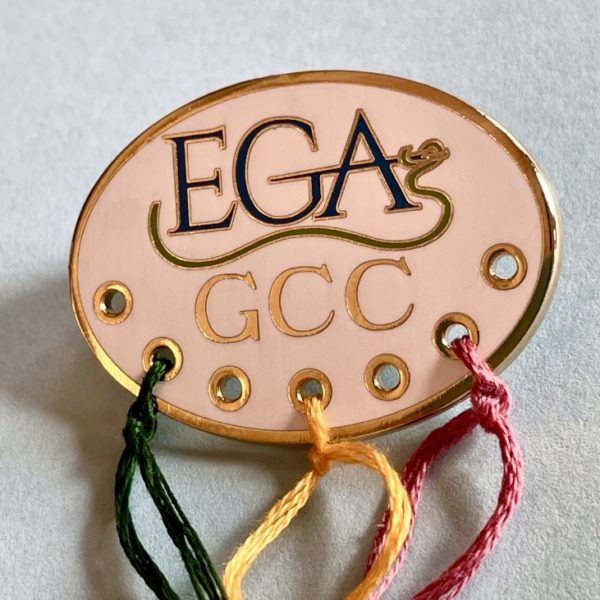 We are excited to announce the release of a shiny, new GCC pin! The GCC pins are white and gold, and feature our logo and 7 punched holes that can be used to insert the corresponding DMC colored thread for each Group Correspondence Course completed.
Every one of our Group Correspondence courses is assigned a DMC thread color that can be inserted on the pin to show that you have completed a GCC. That includes GCCs that you have completed as GCC Lightning Rounds. You can see a list of the Thread Colors in our GCC Page under GCC Documents and Information.
If you have completed a GCC in the past,  are currently enrolled in one, or are planning to enroll in one, you can purchase the pin today!