It's a new quarter and that means we have a fresh group of EGA educational opportunities for you to participate in!
GCC: Lightning Rounds
Every quarter, our Education Department selects some of our group correspondence courses and these are made available for individual members to register! This is a great opportunity for members-at-large or chapter members to who have been wanting to try one of these group courses and haven't been able to. Learn more about Lightning Rounds.
From June 1st through August 31, 2022 we have the following GCCs available as Lightning Rounds and open for registration: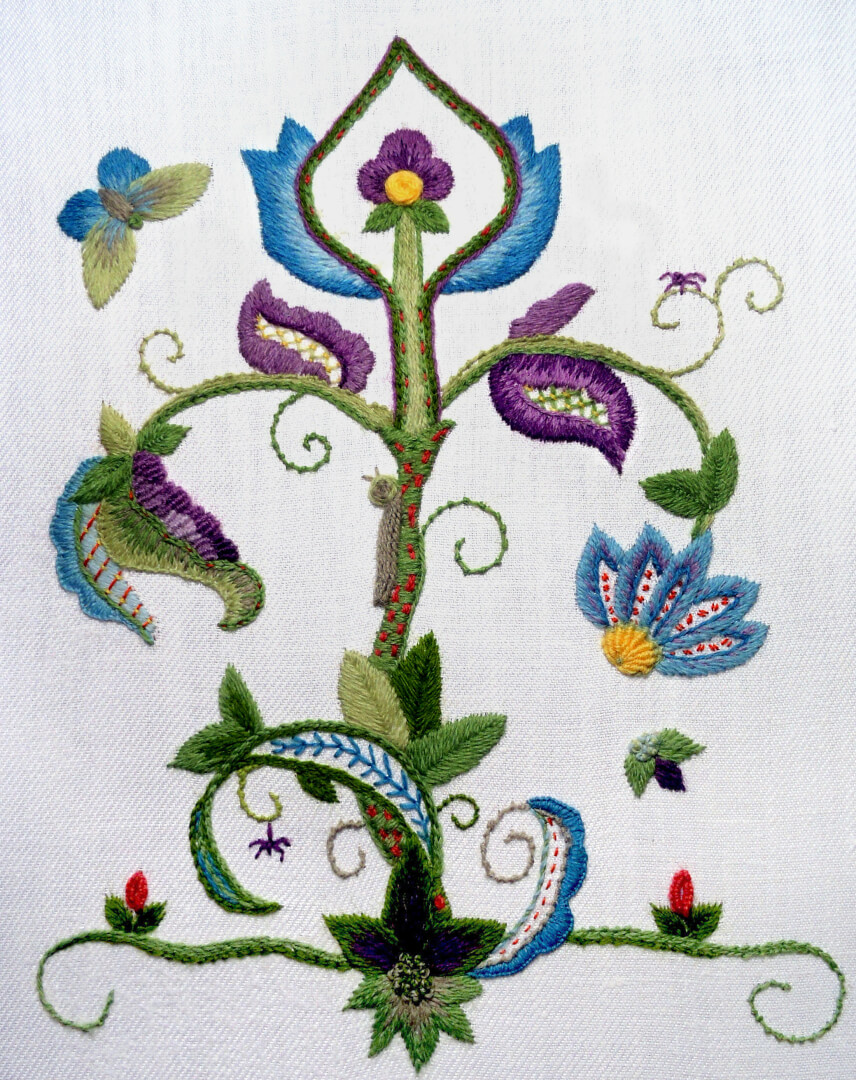 Avondale is an exploration of a summer garden using basic crewel embroidery stitches in interesting combinations. Students may choose their own color palette from the Appleton Crewel Wool collection if they desire. Although beginner stitches and blocking techniques are reviewed, it is recommended that the student have some experience in crewel embroidery at a beginner level.
---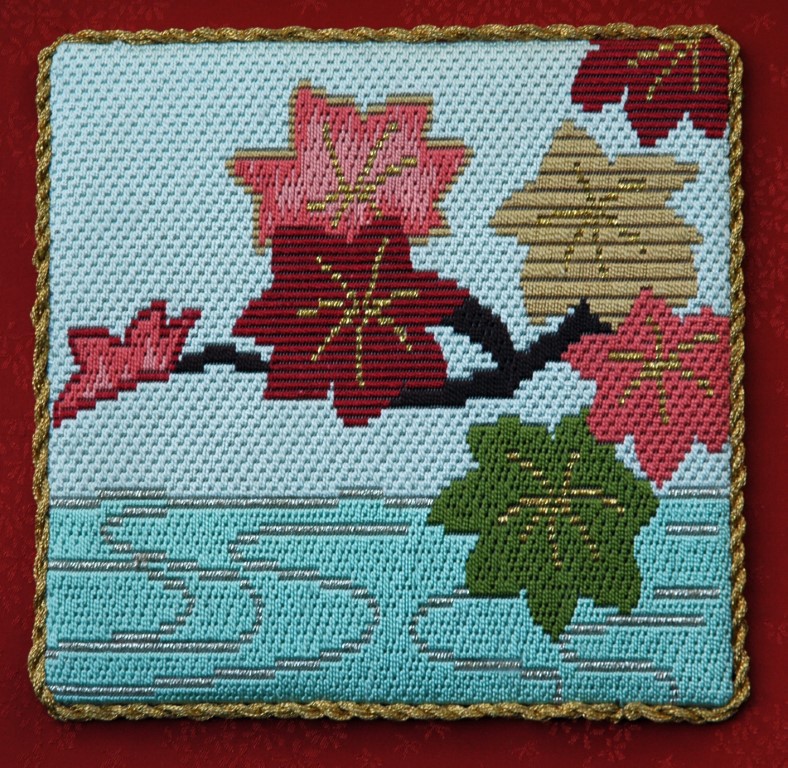 In Fall Colors, the leaves are over a gently flowing pool. It is restful, but also vivid in color. Fall Colors is a study in traditional Rozashi embroidery. The leaves, the water, the water lines, the sky, background are a study in the stitches that are traditional to Rozashi. All stitches are upright in this technique. Some of the challenges in Rozashi are making points on leaves and curves for the water lines/currents, working the design on a small count ro and maintaining the proper tension on the ro and the silk threads. The cost for this class includes the text and kit.
---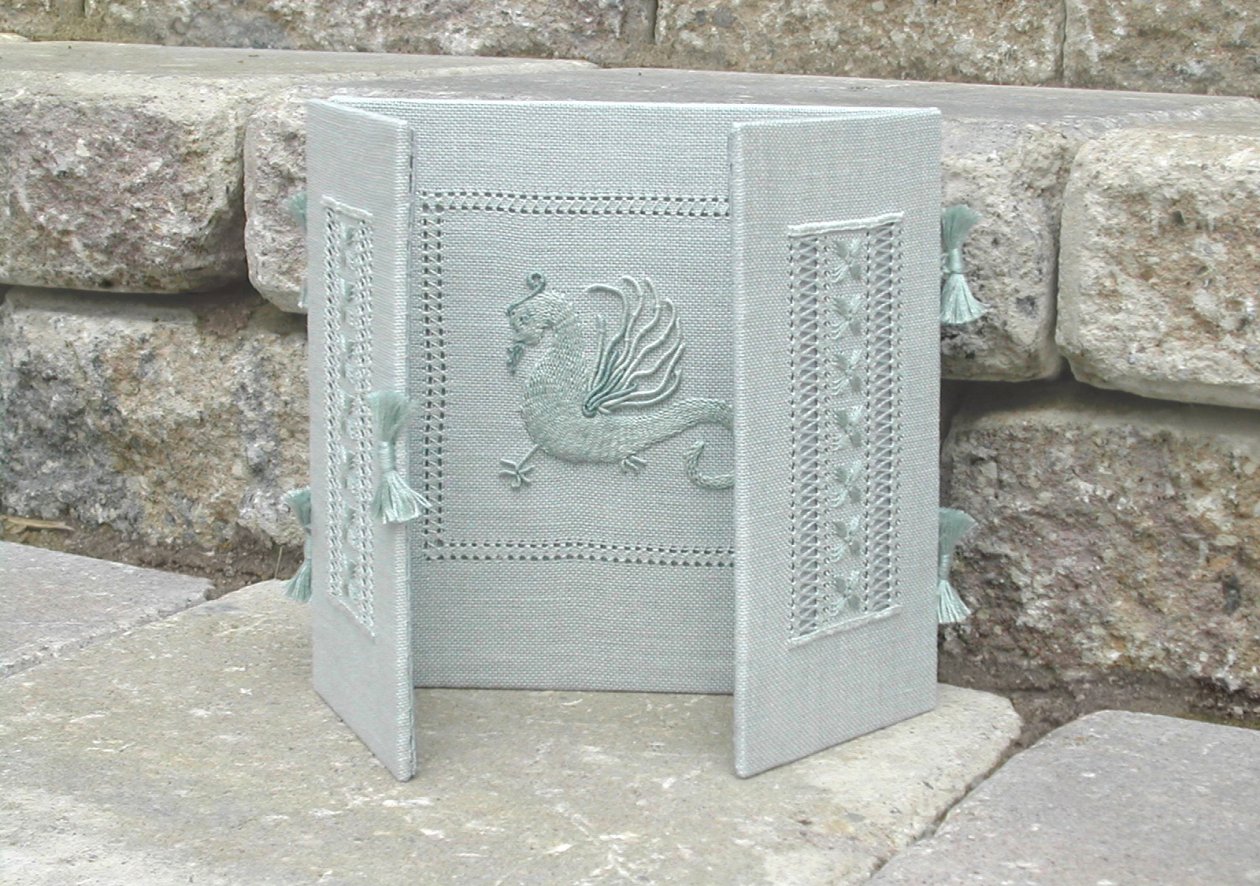 Explore the magnificent stitches of Casalguidi embroidery in Mythical Myrtle with teacher Barbara Kershaw.
Casalguidi is a beautiful form of whitework named after the village of Casalguidi near Pistoia in Tuscany where it originated. Sometimes called linen-work, Casalguidi is a unique style of raised embroidery traditionally worked on a background of four-sided stitch.
Mythical Myrtle breaks from tradition a little in that she is not mounted on a background of four-sided stitch, although the four-sided stitch is incorporated into the design.
---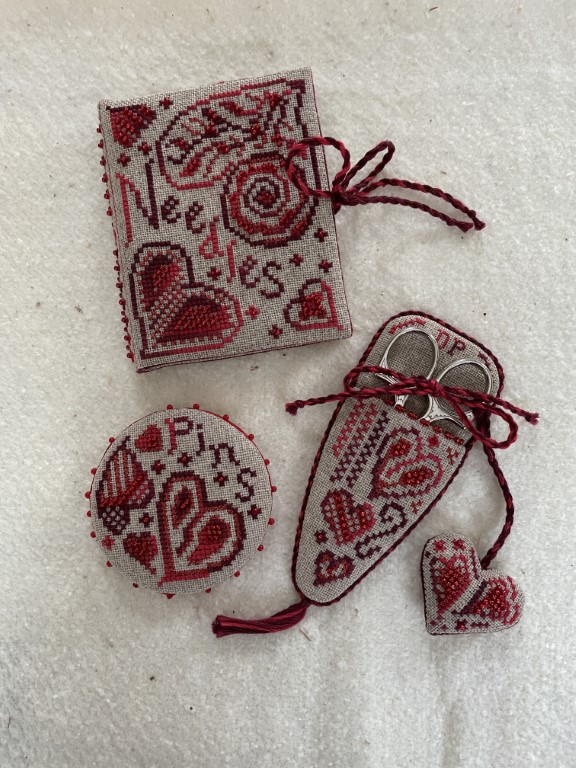 Hearts for You with Denise Harrington Pratt is an opportunity for the student to learn a variety of finishing techniques for use with counted thread work and to create a lovely four-piece set of needlework accoutrements. The counted thread embroidery in the pieces is basic, using cross stitch, backstitch, and attached beads. This is so students can focus on the finishing techniques once the embroidery is completed.
---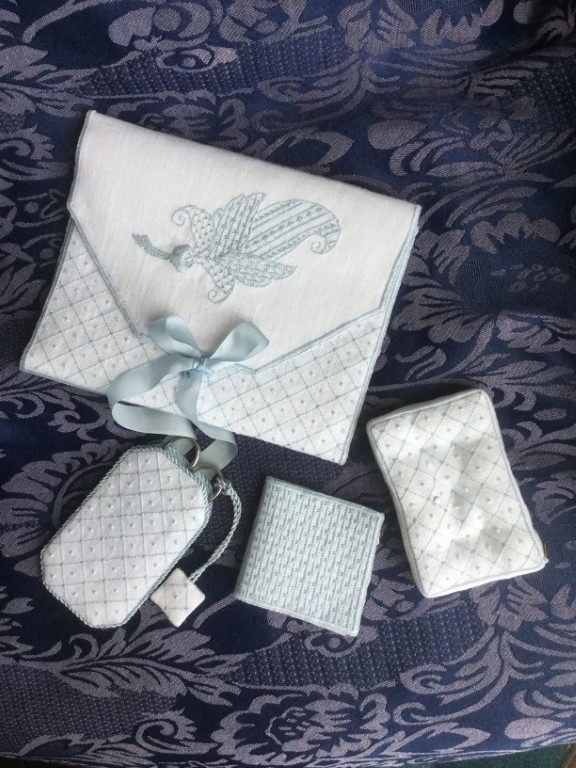 Work on a beautiful, pulled thread set comprising of an embroidery pouch and smalls that will be a wonderful addition to your sewing basket. The basic stitches used are buttonhole and satin stitch, chain stitch, stem stitch and some filling stitches. The trellis pattern on the front is enhanced with some tiny beads. The design was created as a sewing pouch but could easily be converted into an evening purse/bag by sewing up the sides and adding a cord or chain handle.
Designers Across America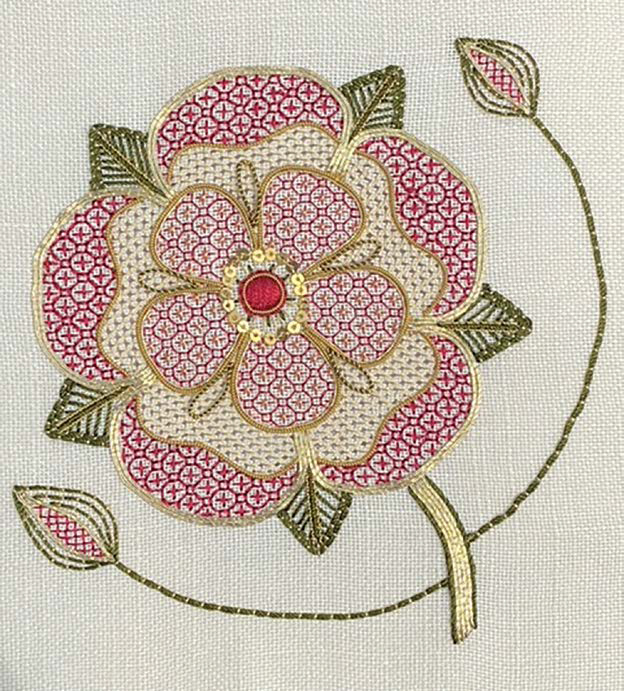 We also have a new Designers Across America pattern this quarter: Lucy Barter created Platinum Jubilee Rose based on her work as an apprentice at the Royal School of Needlework, as well as by a recent jubilee celebration gift she received from an embroidery student. "My original Diamond Jubilee piece for the Queen, in 2012, brought together symbols of the United Kingdom: the rose for England, the daffodil for Wales, the thistle for Scotland and the shamrock for Northern Island." Click here to order it!
Online Classes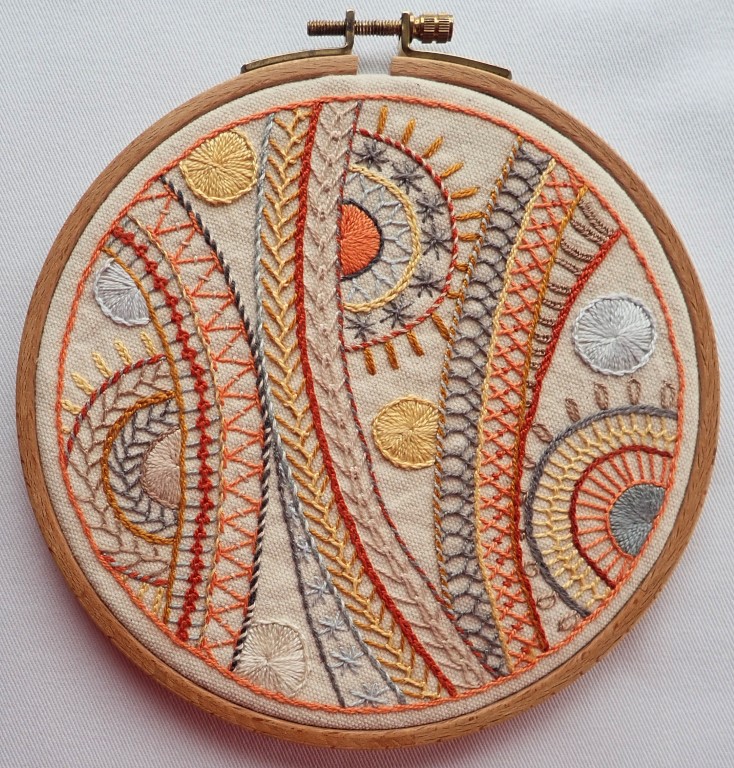 Learn to doodle with stitches! Create a geometric design within a six-inch hoop using many different embroidery stitches. Create outlines- eight different outlining options are presented- and add rows of decorative stitches to them.
---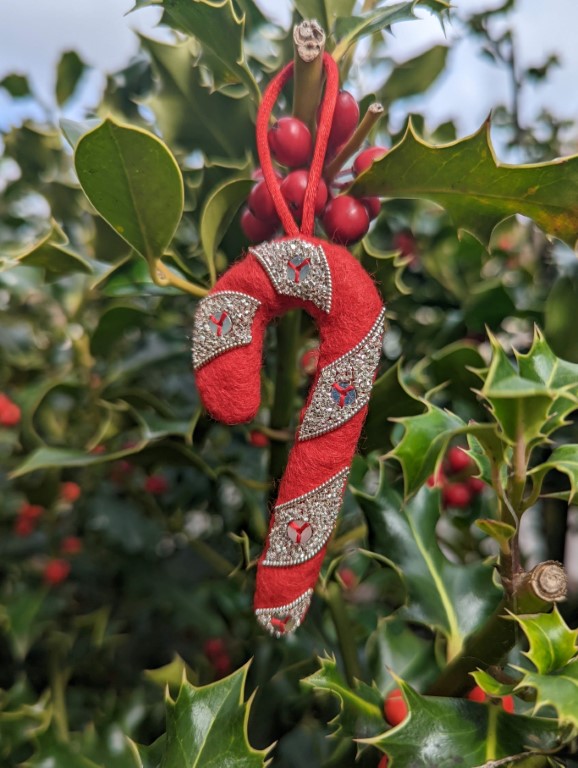 In Candy Cane Christmas Decoration with Emma Broughton you will make a delightful 3D Felt and Goldwork candy cane Christmas decoration with stuffing to give it a realistic look. The techniques you will use to embroider the candy cane stripes include Pearl purl, Spangles, Chipping and Ladder stitch.
These classes and projects will be featured in our June 2022 issue of Needle Arts.