We hope you are ready to feast your eyes on some sensational embroidery. We just refreshed our Permanent Collection gallery with a new selection of items in a variety of styles showcasing the incredible work that can be achieved with needle and thread.
One of the most outstanding new pieces added to the gallery is Grandma in Early 1940s by Huijun. Below we give you a look at this masterpiece, which may look like a high quality photograph, but a closer look will reveal the delicate stitches forming the picture.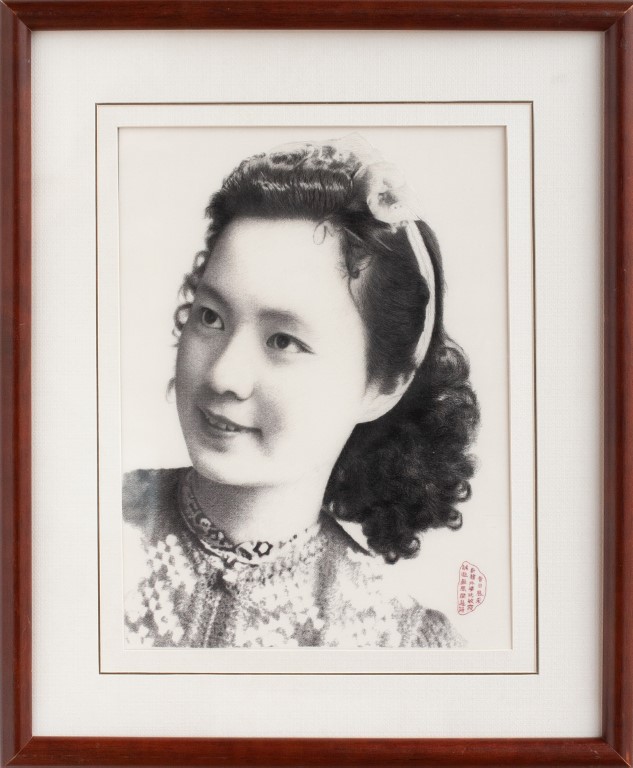 This black, white and gray surface embroidery piece is a photorealistic reproduction of a circa 1940's head/bust of a young Chinese woman. Here's a closer look at the face area.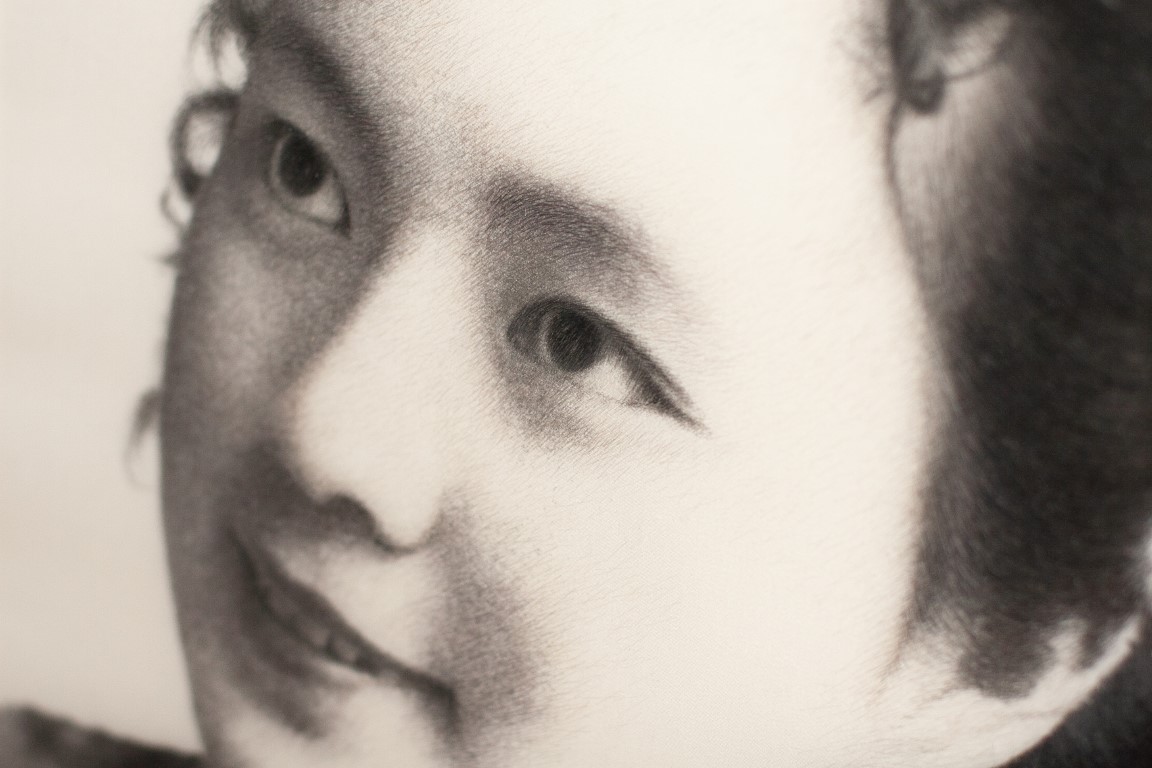 In the photo below showing the neck area, you can more clearly see the delicate stitches forming the picture.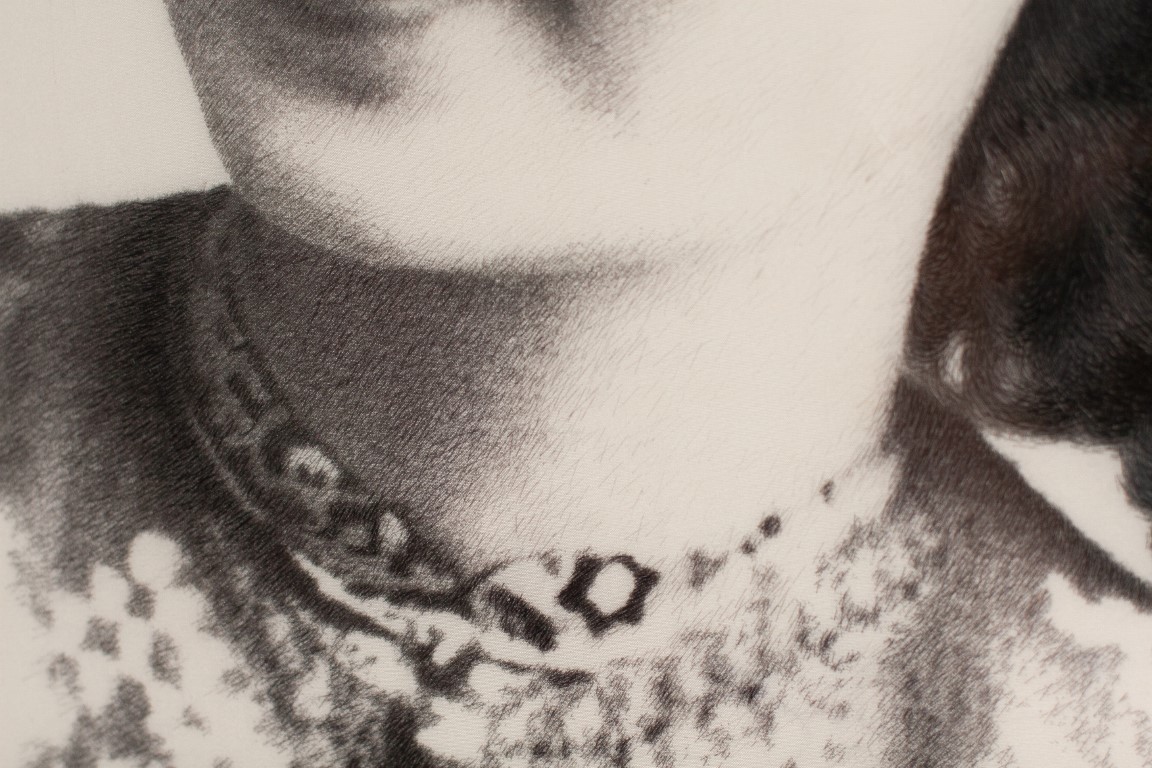 Another fascinating piece added is Yakima Legend by Arabella Renfro. This surface embroidery picture is worked on 40-count silk gauze using silk thread and it depicts an American Indian legend of the animal people stealing fire from the sun.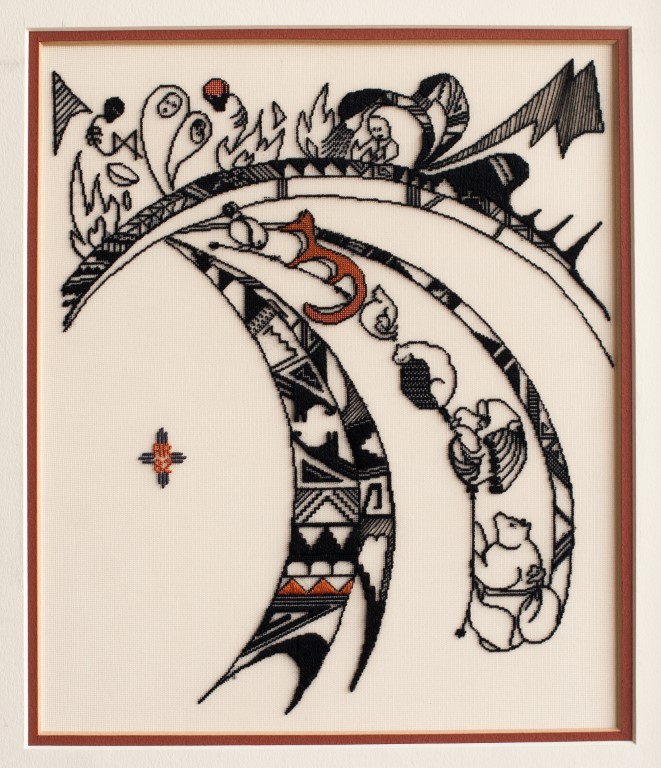 We hope you enjoyed these two marvelous pieces and we encourage you to visit the Permanent Collection Gallery to see the rest of the selections added. For an even closer look, visit us at the EGA Headquarters in Louisville, Kentucky. At our Headquarters, visitors can explore the variety of stitches in our National Tapestry: America the Beautiful, browse a selection of pieces from our collection and see our library for members with over 2,000 needlework books. Our offices are located at 1205 East Washington Street, Suite 104, Louisville, KY, 40206.