Members of the New England Region have been very, very busy creating Tea Cozies to share wtih all of you when the National Seminar returns to Boston in 2023. Our special exhibit was originally planned for you in 2020 but we promise you will love it just as much in 2023!
Our exhibit will include Tea Cozies stitched with a variety of embroidery techniques by our talented New England membership. The special exhibit will be included with the National EGA Exhibits and promises to inspire you all to make your own Tea Cozy or just enjoy the talent of our members. A Tea Cozy is really a blank canvas for our embroidery isn't it?
I am sharing "Tea with Queen Victoria", one of the Tea Cozies I have planned for you in 2023. We have many more just waiting to be exhibited when we celebrate stitching again in Boston.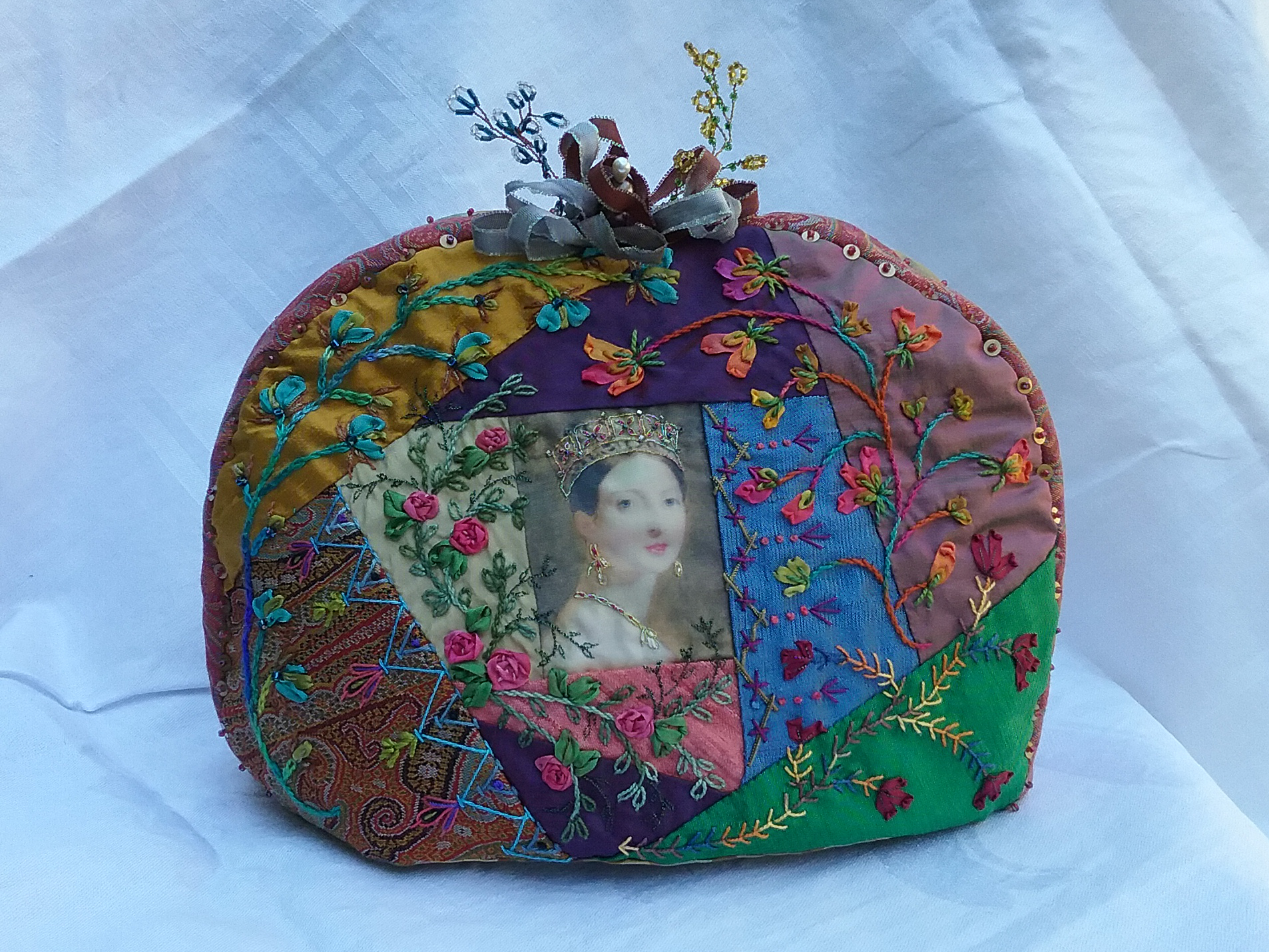 "Tea with Queen Victoria" A crazy quilt tea cozy designed and stitched by Suzanne Bruno, SOME Chapter, New England Region. Queen Victoria is a silk transfer and she is surrounded by "fancy" silks and satins in the crazy quilt style. Her gusset is a vintage Paisley Shawl remnant studded with sequins and beads. A variety of stitches in silk, perle cotton and silk ribbon complete the front. She is topped by a ribbon and vintage bead cluster.
– Suzanne Bruno