Our 2024 National Seminar Preserving Needle Art will take place on August 14-18, 2024 at the Hilton Hotel in Atlanta, GA!
We are excited to announce our faculty of 25 teachers who are looking forward to greeting you in August 2024 for class.
When registration starts, you'll get to see photos and descriptions for all the classes that represent a wide variety of techniques from basic to advanced! Remember, registration for this seminar will be First Come, First Served!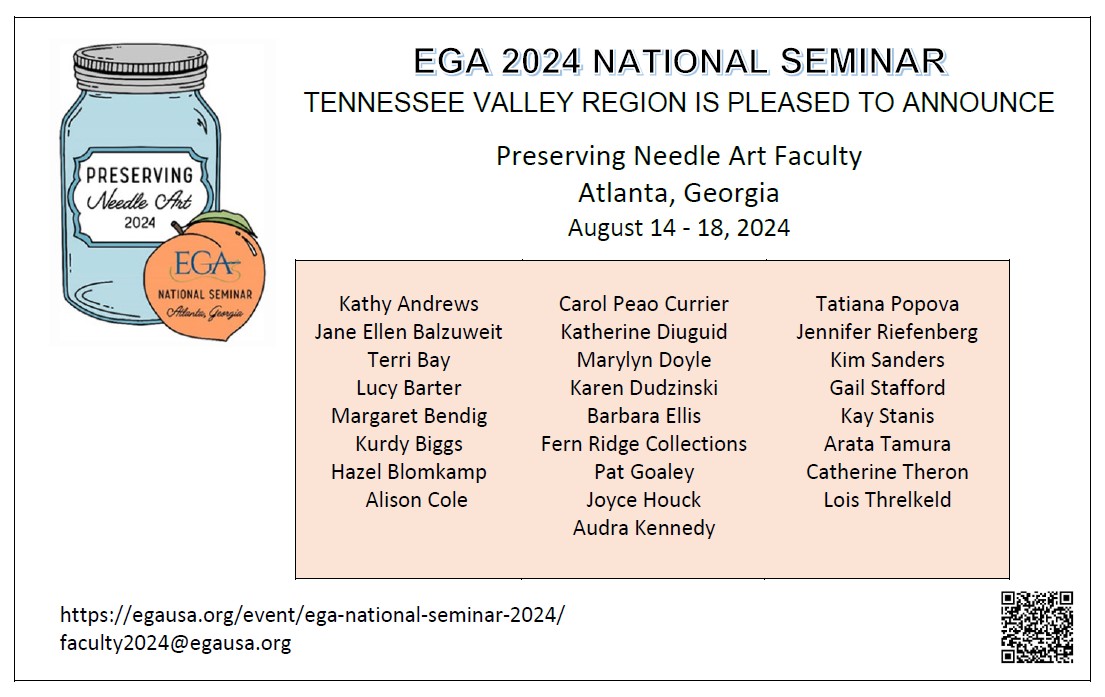 Seminar 2024 Faculty: Kathy Andrews, Jane Ellen Balzuweit, Terri Bay, Lucy Barter, Margaret Bendig, Kurdy Biggs, Hazel Blomkamp, Alison Cole, Carol Peao Currier, Katherine Diuguid, Marylyn Doyle, Karen Dudzinski, Barbara Ellis, Fern Ridge Collections, Pat Goaley, Joyce Houck, Audra Kennedy, Tatiana Popova, Jennifer Riefenberg, Kim Sanders, Gail Stafford, Kay Stanis, Arata Tamura, Catherine Theron, Lois Threlkeld.