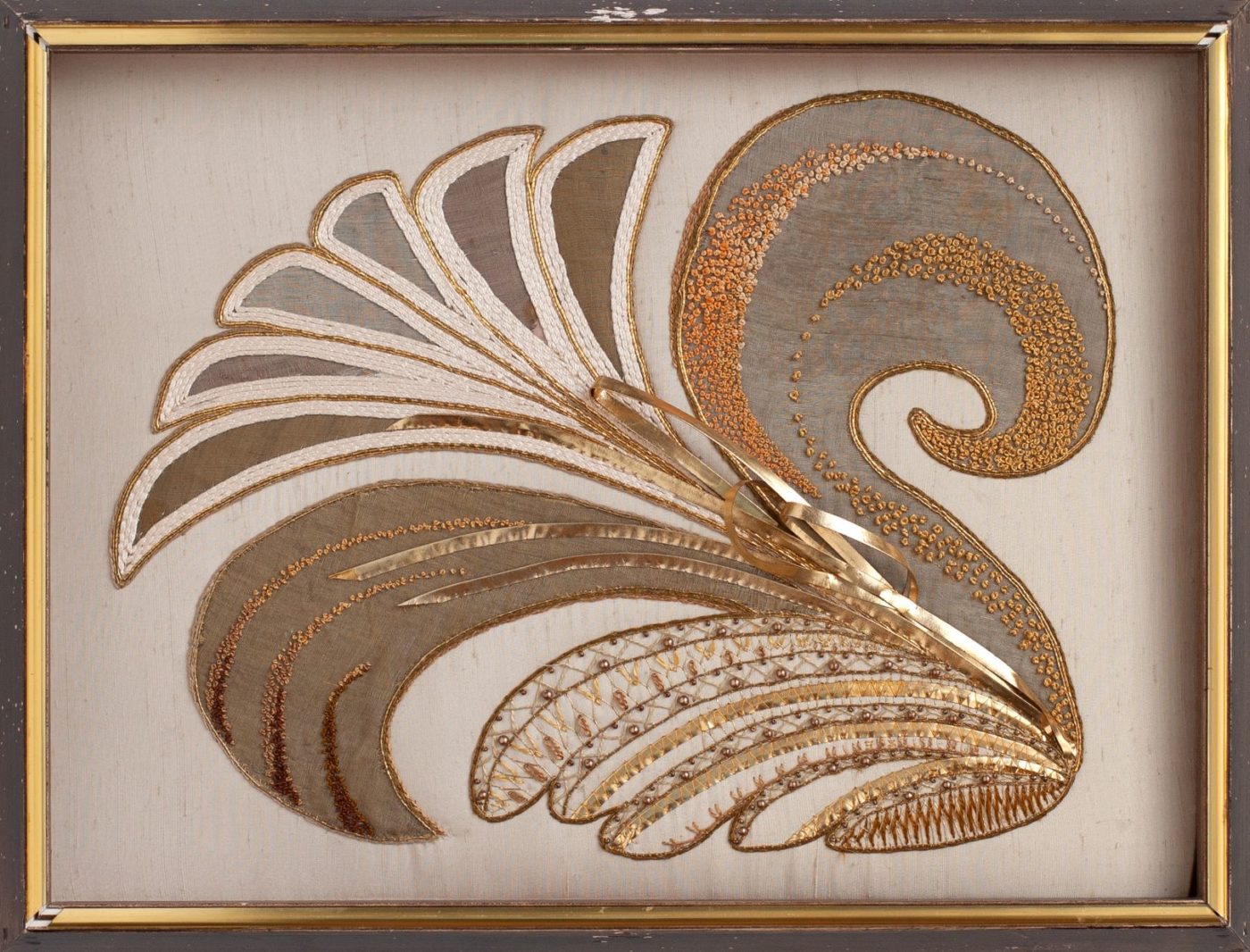 Our Gold Thread Award is a way for EGA chapters and regions to recognize outstanding individuals who have given freely of their time and talents, and best exemplify EGA's purpose.
We would like to congratulate the winners of our 2022 Gold Thread Award, these are members who make our chapters thrive. They inspire stitchers to stretch their talents, encourage new embroiderers to join us, and generally make us pleased and proud we are part of this organization.
The 2022 National Gold Thread Award Winner is Kim Sanders, who was selected from the region winners and announced at our National Seminar in New York City. Visit our National Gold Thread Award Winners page to see national winners from past years.
2022 Gold Thread Award Winners
Carolinas Region: Kim Sanders, Laurel Chapter
Great Lakes Region: Jana Bass, Dayton Chapter
Greater Pacific Region: Molly McLaughlin, San Francisco Chapter
Heartland Region: Marietta Mason, Needle Arts of Wichita Chapter
Metropolitan Region: Christene Thurston, New York Capital District Chapter
Mid-Atlantic Region: Donna Pence, Oatlands Chapter
Mid-Eastern Region: Jean Hubsch, Corning Chapter
New England Region: Laurie Sims, Southern Maine Chapter
Pacific Southwest Region: Carol Algie Higginbotham, Southern California Chapter
Rocky Mountain Region: Joanne Ingersen, Pikes Peak Chapter
South Central Region: Dee Cavalier, Louisiana Lagniappe Chapter
Sun Region: Kathy Singleton, Central Florida Chapter
Tennessee Valley Region: Melissa Lazear, Majestic Mountains Chapter
2022 National Gold Thread Award Winner: Kim Sanders
2021 Winners | 2020 Winners | 2019 Winners | 2018 Winners