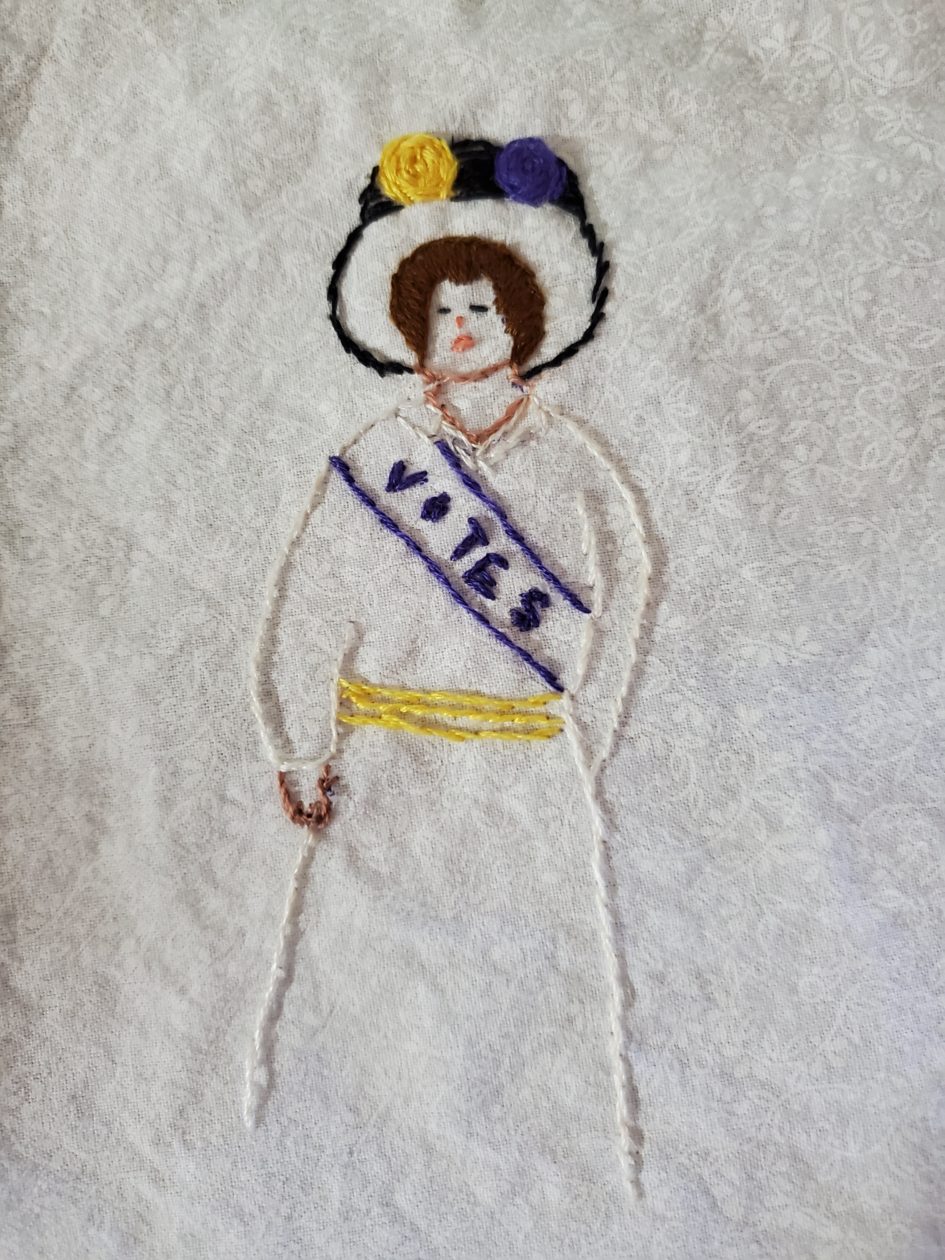 For our March 2023 stitch-a-long on Facebook we are celebrating Women's History Month by creating an embroidered suffragist by EGA Stitch-a-long admin Helena Whyte.
Here's more about this month's project  from Helena:
Suffragists were activists who fought for the right to vote. Their slogan was "Votes for Women". They often wore white dresses with sashes lined in gold and purple. Yellow roses showed support for women's right to vote.
Please post pictures in the EGA Stitch-A-Long Facebook group when you're done!