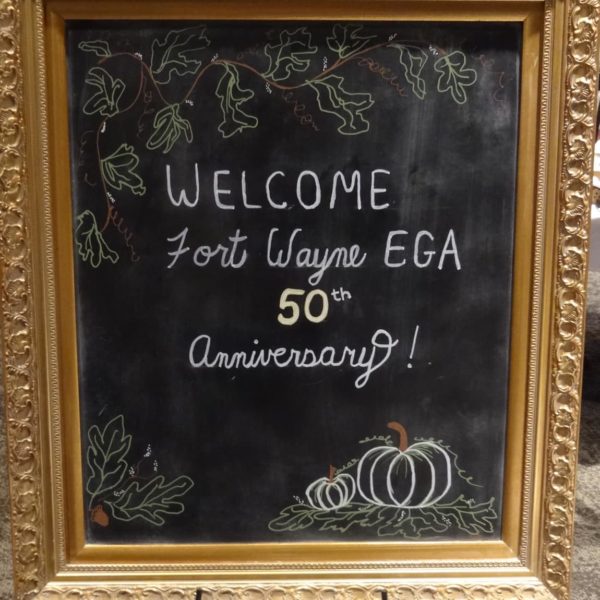 The Fort Wayne chapter in Indiana celebrated their 50th anniversary with a dinner on October 17th. It was a lovely occasion, celebrating their success as a growing chapter. I was honored to be their featured speaker, and happy to share some items from EGA's permanent collection with them. Everyone had a wonderful time sharing the history of the chapter, and looking forward to the future.
Here's more about the event from the chapter's Facebook page:
Last night our guild gathered for a beautiful banquet at Biaggi's restaurant closing out the year of celebrating our 50th anniversary. Everyone came dressed up for the occasion. We welcomed as our guest speaker, Cynthia Welch, Administrator of the National EGA organization. She brought a wonderful collection of embroidered textiles from EGA's Permanent Collection in Louisville, KY. We also welcomed Susan Koehler, Director of EGA's Great Lakes Region as our guest. Congratulations ladies! It was a fun celebration.
Congratulations!